The best spy shots so far of the new Citroen DS 5LS sedan, a whole flock of the things was seen on a parking lot near the factory in China, indicating that production has started. The DS 5LS is a new China-only Citroen DS sedan based on the Citroen DS5 hatchback. It debuted in December in Paris and will be launched on the China car market on March 28.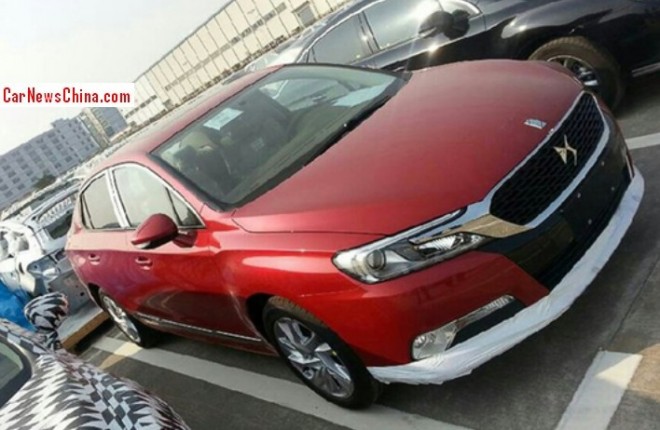 Very sexy in red, showing the heavily chromed grille that runs over the headlights.
The Citroen DS 5LS will be made in China by the Changan-PSA joint venture that also makes the DS5 hatchback, and will make many other DS-branded cars in the future. There are currently no plans to sell the Citroen DS 5LS anywhere else.
The DS 5LS will be available with three engines: 1.6T THP 160 with 163hp, 1.6T THP200 with 200hp, and the good old with 139hp. The 1.6 models will be mated to a six-speed automatic, the 1.8 will be mated 5-speed manual or a six-speed automatic. 4702x1840x1515mm, wheelbase is 2715mm.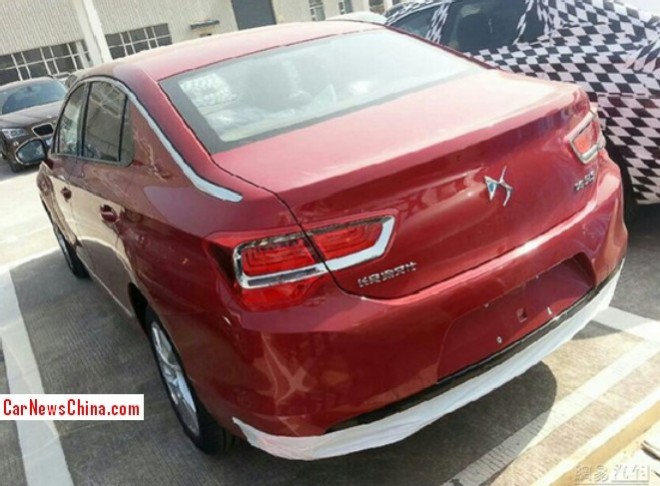 More chrome at the back with a fat strip surrounding the rear lights and a large and very shiny logo. But the best design feature is the strip running from the A-pillar to the boot. Chinese car buyers love Bling and Citroen clearly gives them what they want.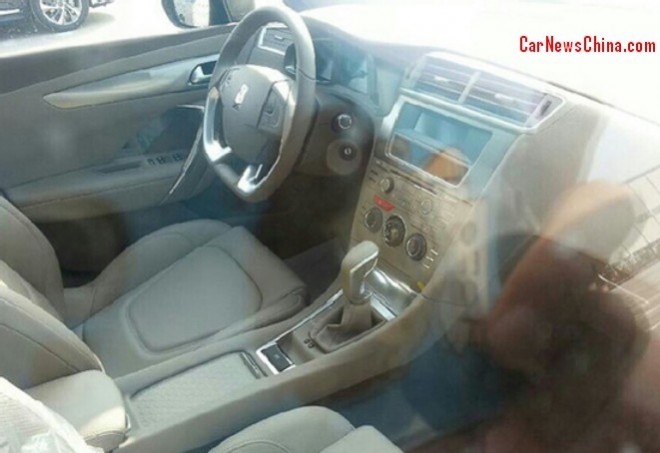 chrome on steering wheel, chrome on center console, chrome on center tunnel, chrome on doors. Citroen is the new Chrome King of China, without a doubt.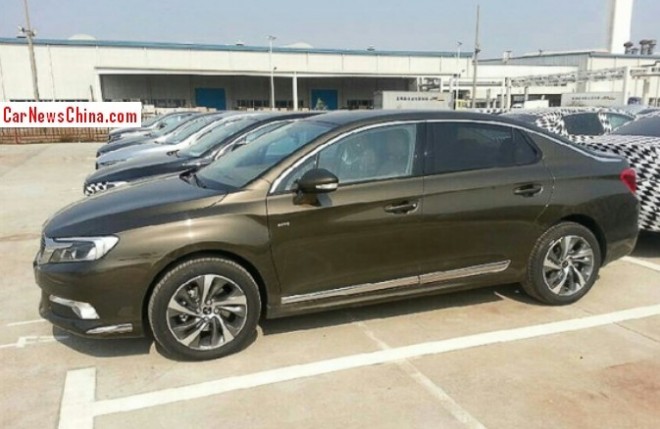 Chrome strip on doors. Alloys carry a lot of chrome too.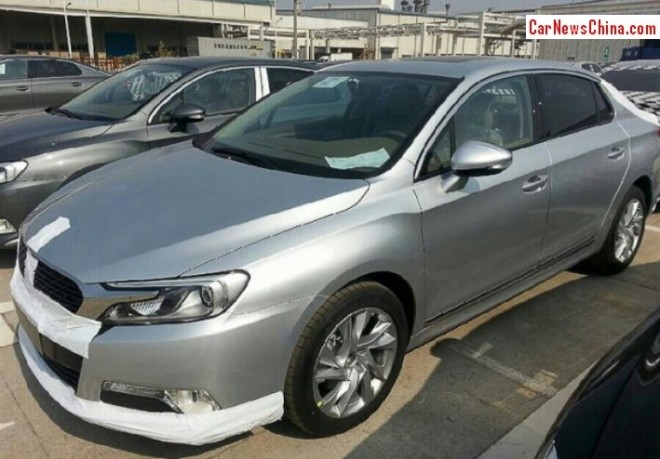 Silver is not a good color for the DS 5LS because it obscures the chrome.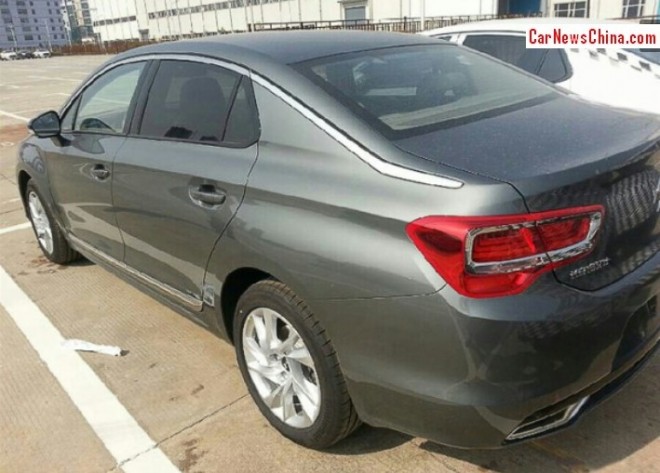 Chrome exhaust pipe. I bet this DS loox brilliant in black!
---