A monstrous bright orange Dodge Challenger, showing off how big these American muscle cars actually are, especially compared to tiny agile European super cars like the Audi R8 V10 Cabriolet and the Ferrari 458 Spider, both wrapped in matte black. The vehicles were Spotted in China in the great city of Liuzhou in Guangxi Province.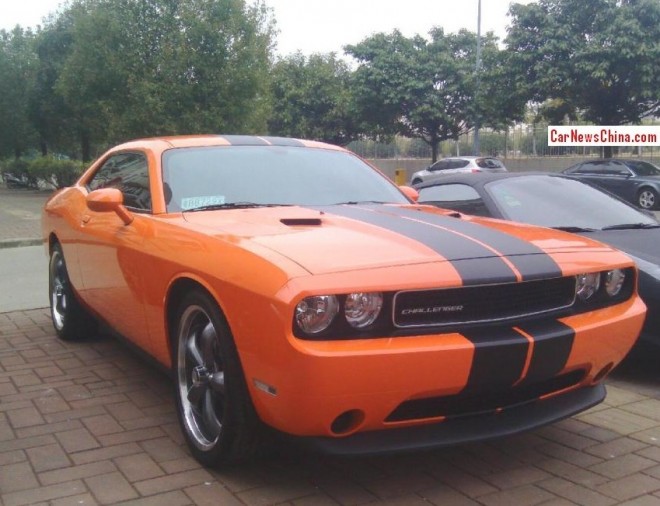 The Dodge Challenger is more a tank than a car, and like a tank it will be a challenging to drive fast through China's narrow city streets, unless you simply crash everything out of the way. A mighty impressive machine! This particular car is a slightly modified Challenger R/T powered by a fat American 5.7 liter V8 with an output of 372hp and 540nm.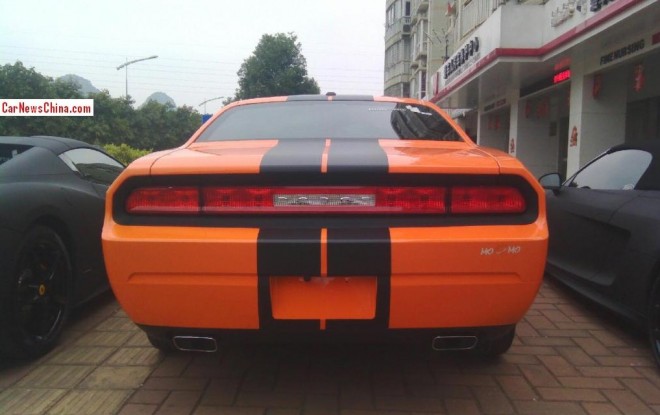 Ferrari and Audi almost invisible here. The Dodge brand is not officially represented in China but the gray dealer-to-dealer market ships in shiploads of V10 powered pickup trucks, Chargers and Challengers. Prices are redicilous but Chinese car buyers longing for muscle cars are willing to pay big. Price in China for a new Challenger R/T starts around 1.2 million yuan or 200.000 USD (1.38 for a dressed up SRT8). In the United States it does only 29.000 USD. The difference is roughly split in half between China's import taxes and a very fat profit for the sellers.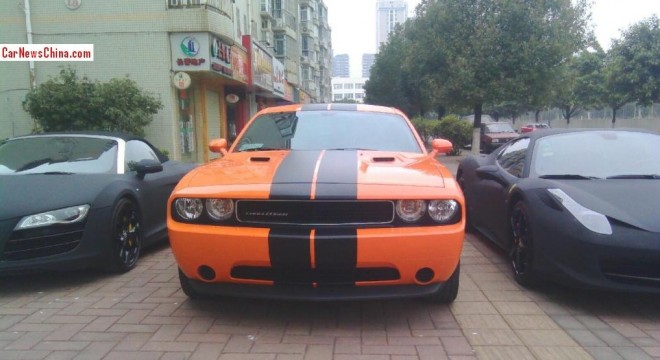 Orange whale will wipe out matte black sardines.
---