The Beijing Auto Senova D-Series has been renamed Beijing Auto Senova D70, bringing the name in line with the rest of the range. Bar for the badges nothing changed. Present price starts at 139.800 yuan and ends at 215.800 yuan.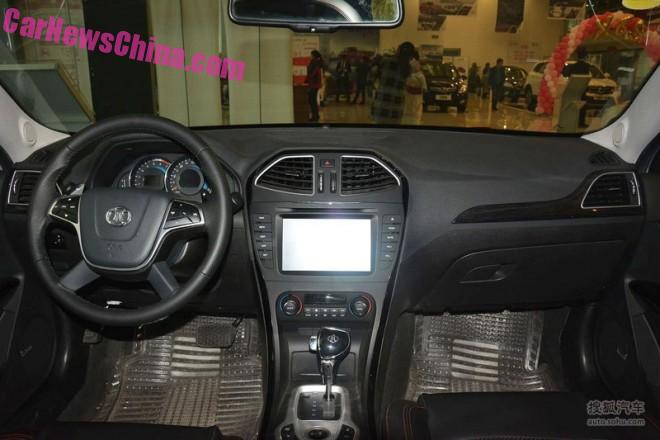 The Senova D70 is based on the platform of the first generation Saab 9-5.
Beijing Auto bought the rights to the Saab 9-3 and Saab 9-5 from GM in 2009. The deal included the Saab-developed 2.0 turbo and 2.3 turbo four-cylinder petrol engines.
The D70 is available with a 177hp 1.8 turbo, a Saab a 204hp 2.0 turbo, and a Saab 250hp 2.3 turbo. All engines are mated to a five-speed automatic transmission.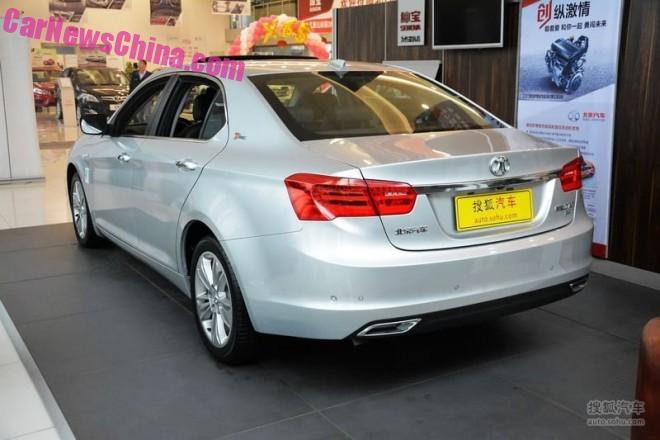 Trendy exhaust pipe tips are fake. The real pipe sits further under the bonnet.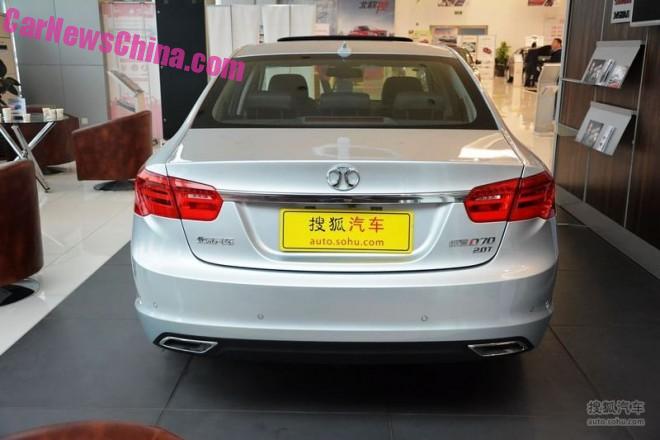 Senova logo above a shiny chrome strip connecting the rear lights.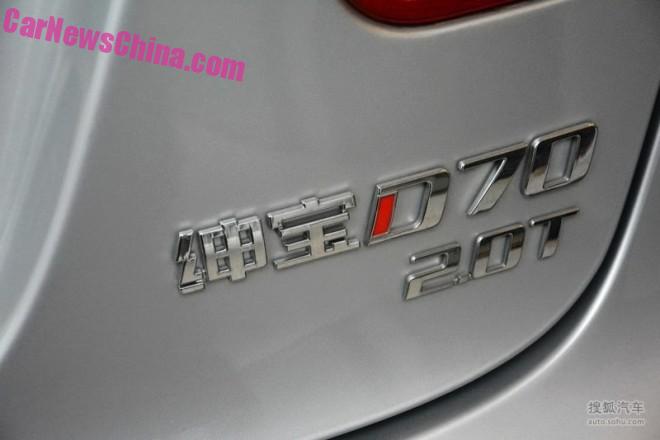 Characters write 'Shenbao', the Chinese name. Senova is the 'English' name. Shenbao is also the old Chinese name for 'Saab', which changed to Sabo (萨博) in the late 1990′s. So Beijing Auto got it all: the platform, the engine, and the name.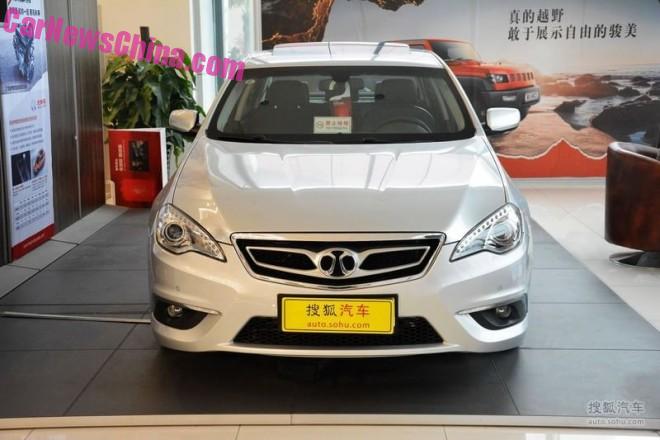 A fine Chinese-Swedish limousine.