The Zotye E20 EV debuted on the 2014 Beijing Auto Show. The E20 is the final production version of the Zotye JNJ7000EVZ which was originally developed to form the base for the GreenGo iCaro EV.  The Zotye E20 will be launched on the China car market late this year, but only in limited numbers in limited cities, no further details given. Earlier on we heard price would start somewhere around 100.000 yuan.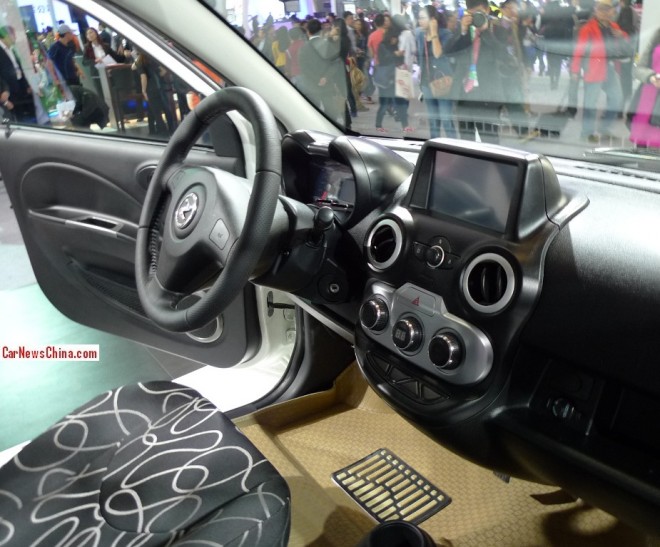 Power comes from a tiny electric motor with an output of 12hp and 82nm. Range is 80 kilometer. Size: 2765/1540/1555, wheelbase is 1765. Range is claimed at 266 kilometer and top speed at 80 kilometer an hour. Weight is 670 kilo.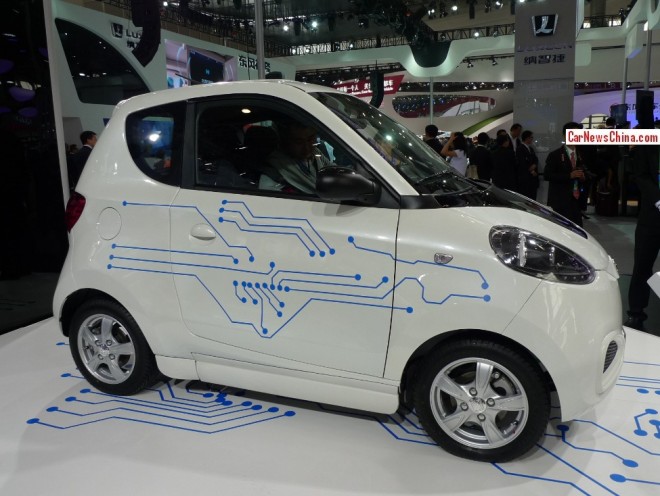 Not at all a bad looking car and Zotye might be able to sell a few in the cities. But as long as there is adequate infrastructure for charging numbers will stay very low.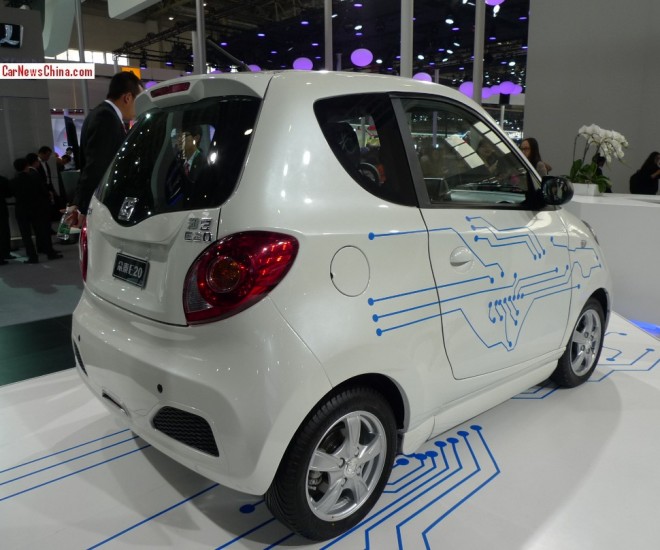 Rear wing and air vents in the bumper very speedy. Spacy blue lines should be optional.
---