A very speedy Baojun 630 sedan, Spotted in China on the Beijing Tuning Street. The 630 wrapped in a min green wrap, and further bao'd up by a low-riding lowered suspension, a body kit including a very low front spoiler, super slick extra wide tires with shiny BBS multi-spoke alloys, and a lot of mud.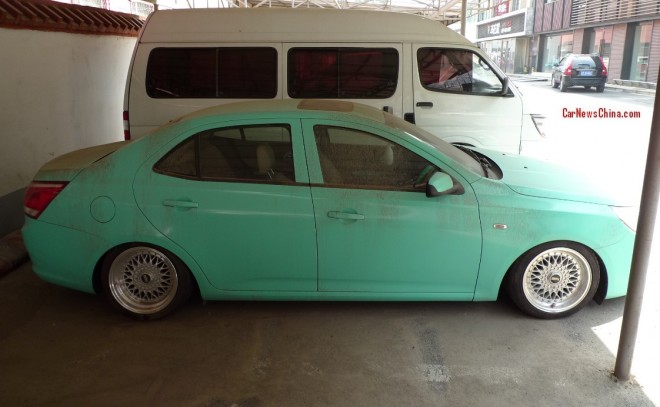 The mud covered the whole car, it was even on the roof!, likely caused by a wild ride in a recent rain storm. We had a few big ones over Beijing recently, much worse than in previous years. See how low the Baojun sits compared to the white van behind it.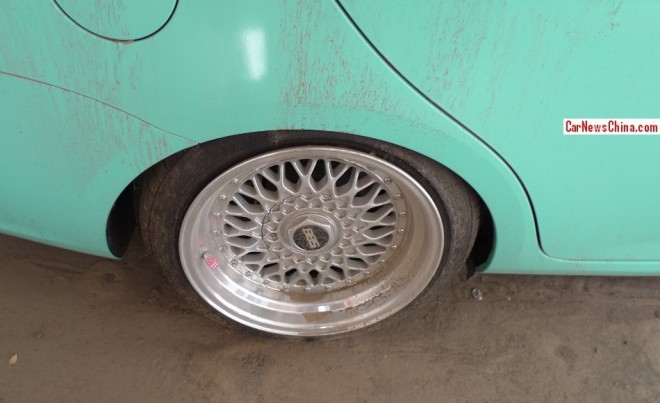 BBS alloys looking seriously good. Pink die covering the wheel valve an interesting detail. We saw a similar thing on a confusing Brilliance BS4, back in 2012.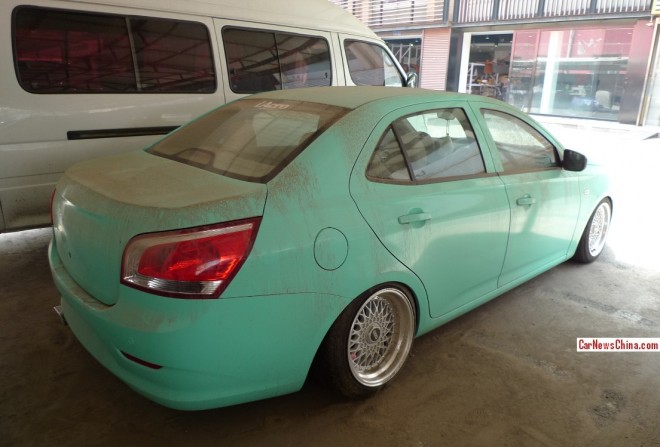 Fat exhaust pipe on the left, but I am kinda missing a big wing on the back…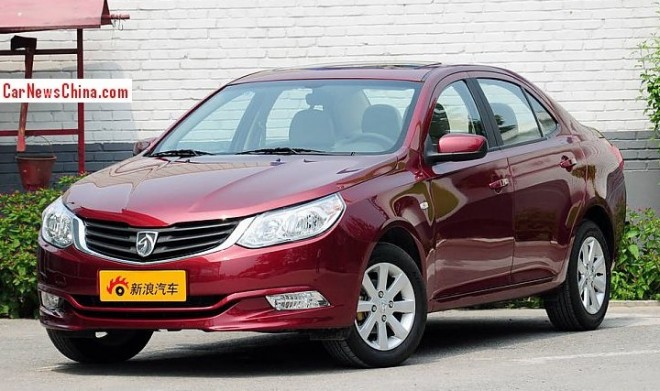 The Baojun 630 is normally a rather boring car. Price starts at 62.800 yuan and ends at 95.800 yuan. Power comes from 1.5 and 1.8 liter four-cylinder petrol engines.
Baojun is an entry level brand under the SAIC-GM-Wuling joint venture, in which GM has a 43% stake. The other partners are SAIC (aka Shanghai Auto) and Wuling Automotive. SAIC and GM are tied up in the giant Shanghai-GM joint venture that makes Buick, Chevrolet, and Cadillac cars for the Chinese market.