Dig. Here we have a very coolio Brilliance BS4 painted in orange, seen very near to the actual exhibition hall of the Auto Tuning Car Show in Beijing. That day I was there, with reader Kael, and we walked around the vehicle, checking the orange and such and such. Now, almost a week later I check my pics and see something very confusing. Note green alloys…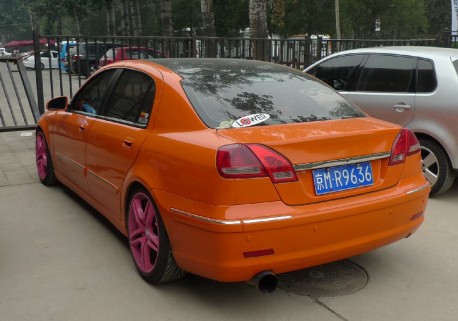 … changed into Pink on the other side! We have seen customized cars in confusing colors before but this is the first car I met with two different sets of alloys. Waddan idea! This great BS4 is further sexed up by a lowered suspension, a body kit and a black roof. The Brilliance BS4 is a popular car for customizing, earlier on we met a good white racer and one with Lambo-doors.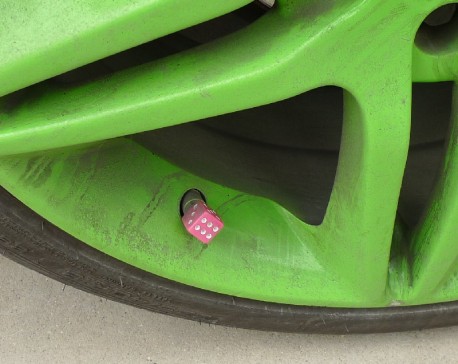 6 is a lucky number in China.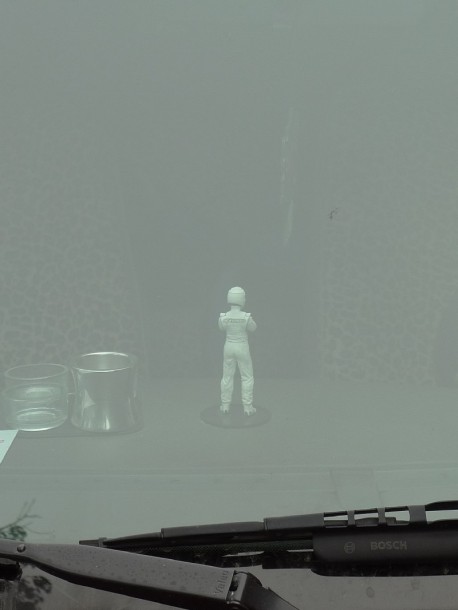 Stig standing firm on dash, yez, he is very famous in China too…