A very stealthy Mercedes-Benz Renntech C74 supercar, Spotted in China inside a supercar shop on the Beijing Tuning Street. Renntech is a German tuner specialized in making fast Benz even faster. The C74 is a manic take on the C63 AMG. This particular car comes with a matte black wrap, en extra aggressive body kit, lowered suspension, slick-like tires and sporty 10-spoke matte-alu alloys.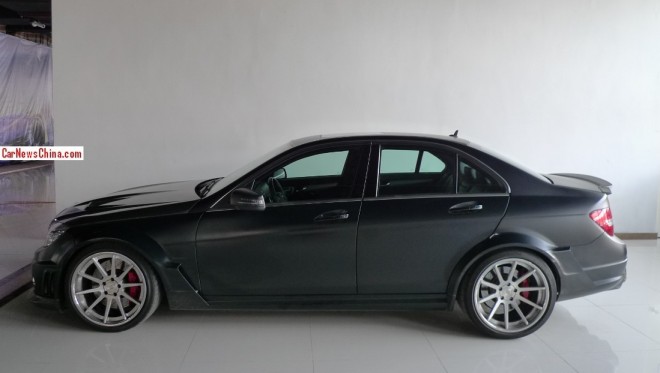 Tires barely fit in arches. Matte black wrap of high quality perfectly applied over the bumpers, mirrors, and door handles. Red brake claws in great contrast with matte black body. Wing on the back a tad to small for my taste, should have been huge!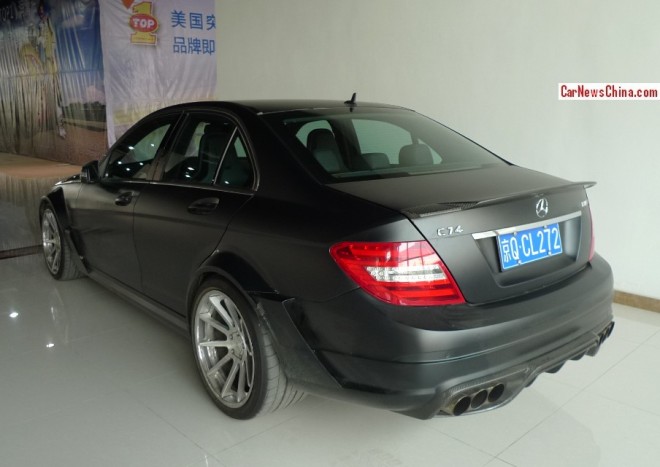 Six exhaust pipes are needed to relieve the engine, a reworked variant of the Mercedes 6.2 V8, now delivering a staggering 605hp and 750nm, good for a 328km/h top speed and a 0-100 in 3.7 seconds. Super Speedy Merc!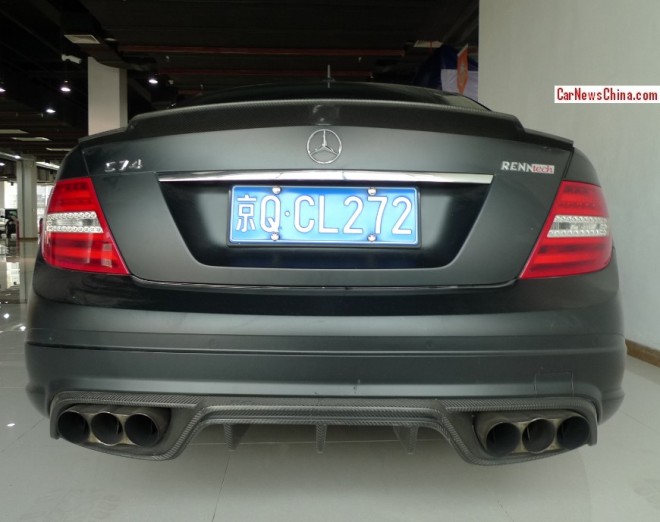 Carbon fiber diffuser. The exhaust pipes are fitted in two blocks holding three pipes each. Interesting solution. Renntech does not have its own dealers in China but several tuning shops are selling Renntech parts and some complete cars, mostly imported as a whole from Germany. They are pretty rare, over the years we only met two other examples, both in Beijing: glow stripes, and black.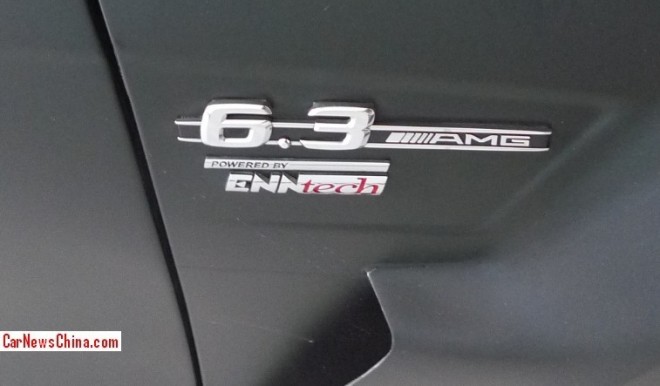 Somebody lost an R.
---

Recommended: