A manic Mercedes-Benz C63 Renntech C74 super sedan, Spotted in China on the Beijing Tuning Street. The bomb of a Benz is painted in white with a shiny black bonnet and sexed up to the absolute top by white fluorescent lining. Tuners use a material called 'electro-optic film' to create this crazy effect. The idea originates in Japan and reached China about half a year ago.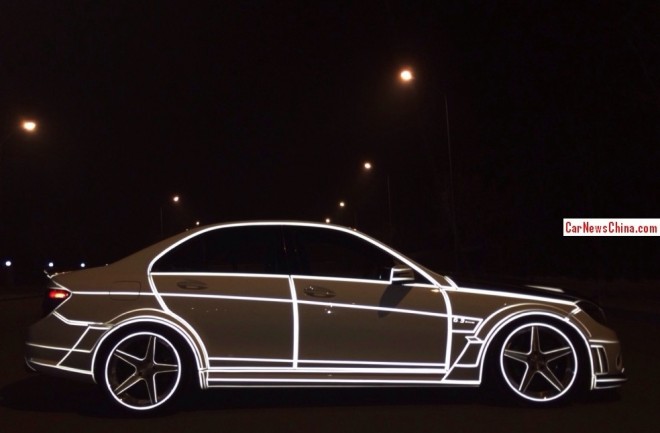 Tuning companies in China import the film from Japan, but we bet it won't take long before Chinese factories start making the stuff. The Renntech is a work of art with glow covering all body lines. Renntech is a mad American tuner focusing on Mercedes. The C74 is based on the C63 AMG. It comes with an aggressive body kit, a racy suspension package, huge 5-spokers, and an engine tuned up to 605hp and 750nm. Top speed is 328km/h…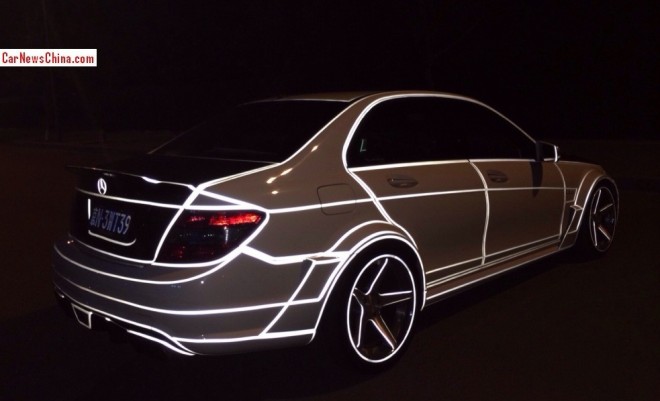 …but the electro-optic wizardry will make it much faster again! Benz logo is glowing too, showing an attention for detail we appreciate very much. Lines around wheel arch are especially impressive.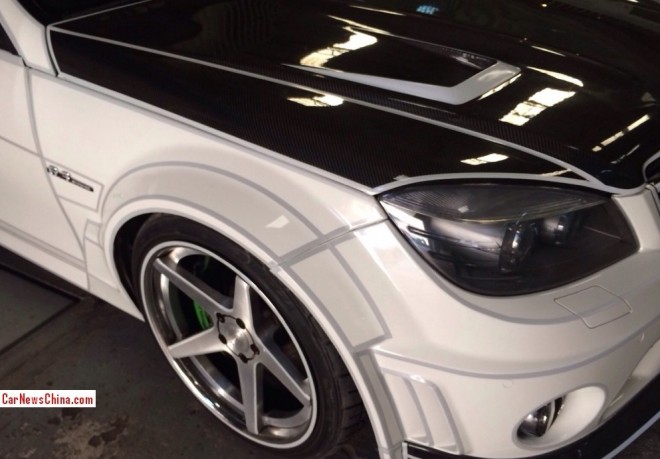 By daylight. Lines can be thicker or thinner depending on the desired effect.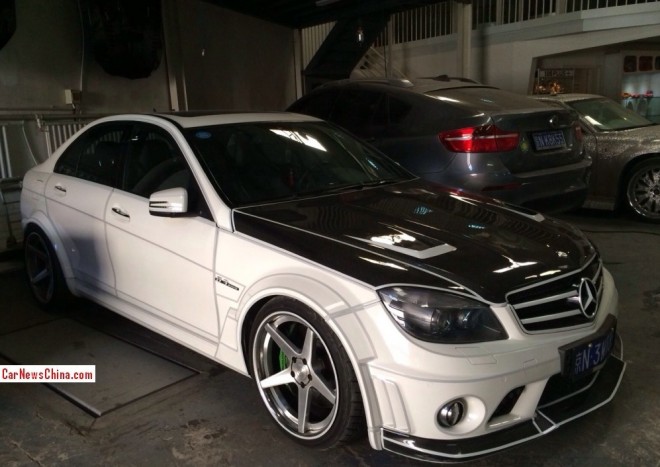 Still a monster. Green brakes very hip.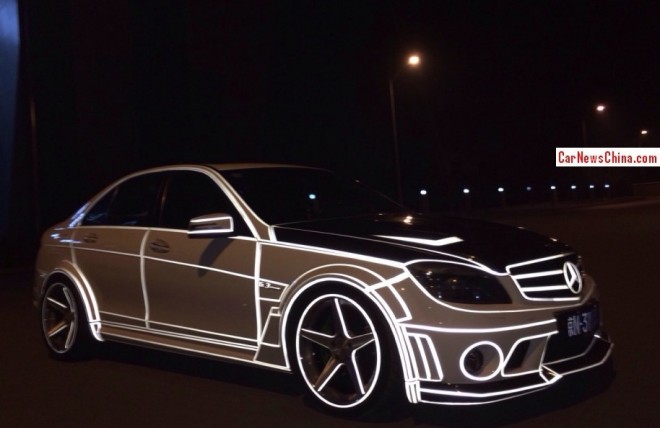 Dark Benz!
Time now for our Famous China-Mercedes-Benz C63 AMG sedan Collection™: license (6MG63), shiny grille, license & alloys, license (8L563),  light-matte yellow, shiny purple, purple with babe, license, black with a license, matte black, Bling, in purple, in matte-purple, Wald Black Bison, Renntech C74 and in pink.
---
Probably Related: