The first spy shots showing the Landwind E32 SUV all-naked in China, and it is truly a carbon-copy of the Range Rover Evoque. As far as copying is an art, this is a masterpiece. Same overall design, same wheel arches, same shut line, same vents behind the front-wheel arches, same headlights, same grille, same roof, same mirrors. Same everything really, and similar alloys. Compare with…: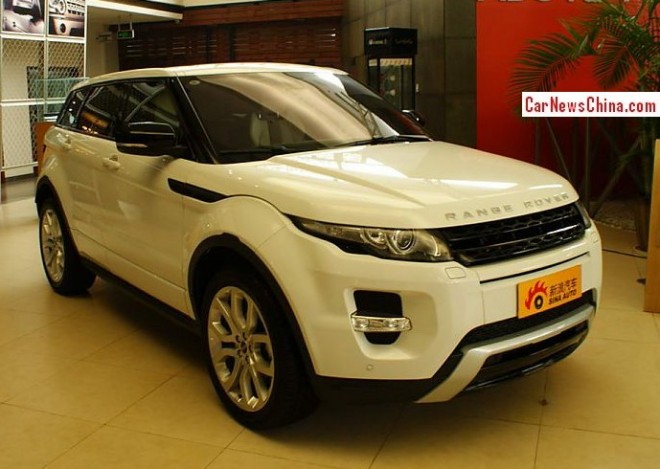 … the real Range Rover Evoque.
Price for the Evoque starts at 528.000 yuan and ends at 668.000 yuan ($84.000 – 107.000). The Landwind E32 will cost about 120.000 yuan or $19.000. The Landwind E32 will hit the Chinese car market in October.
Land Rover however is working hard to start local production in a joint venture with Chery Automobile, which will bring price down to about 425.000 yuan. Still a big difference…
The E32 will be powered by a 2.0 liter turbocharged four-cylinder petrol engine with 190hp and 250nm, mated to a six-speed manual or an eight-speed automatic. The E32 is based on a shortened variant of the platform that also underpins the Landwind X8.
Landwind is a Chinese car maker jointly owned by Jiangling Motors and Changan Auto, coincidentally (0r not?) bot joint venture partners of Ford with Jiangling-Ford and Changan-Ford. Ford owned Land Rover/Range Rover until 2008 when they sold it on to the TATA conglomerate of India.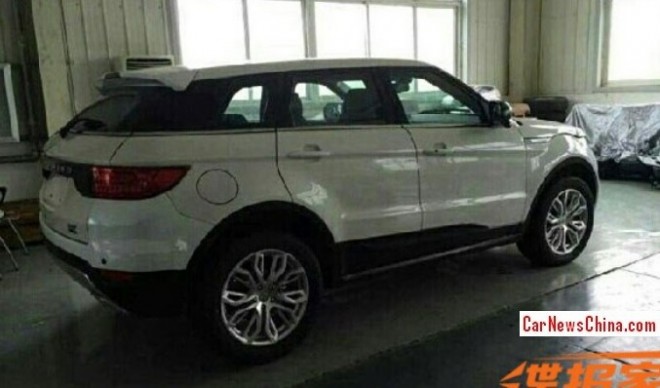 Same wing on window, same rear lights, same bumper, same chromed skid pad, same exhaust pipes. Compare with…: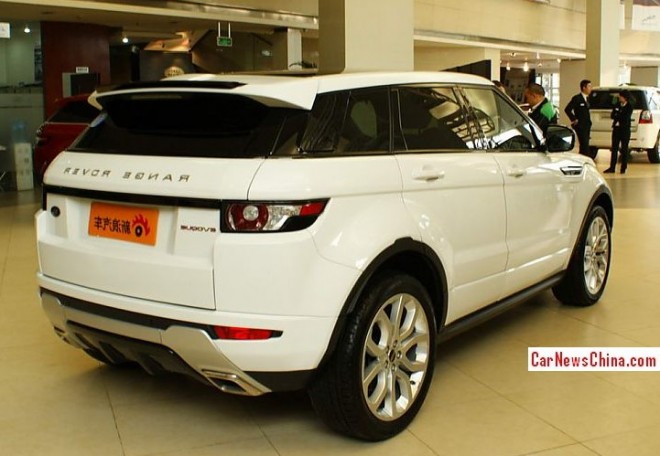 … the real Range Rover Evoque. I mirrored the picture for an easy comparison.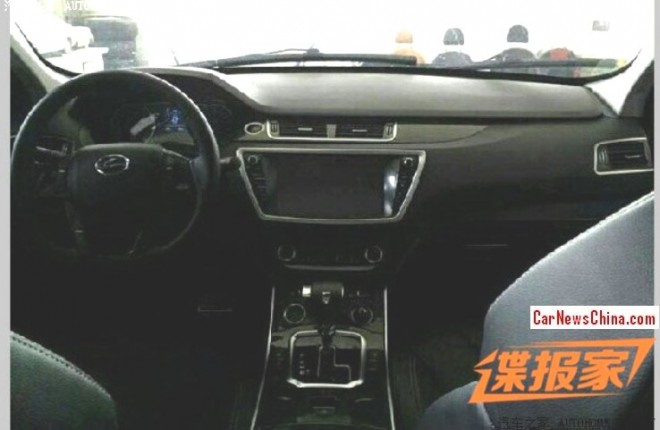 The copying continues inside. This is the Landwind.
Check start button, air vents top-dash design, instrument binnacle, dials, lower-end of center console, center tunnel, etc etc. There is however one notable difference, and that is the screen for the infotainment system, The screen in the Landwind is much bigger, and it is a touch screen, where the Evoque needs buttons for control. Landwind is not only copying the Evoque, they are in fact improving it. Compare with…: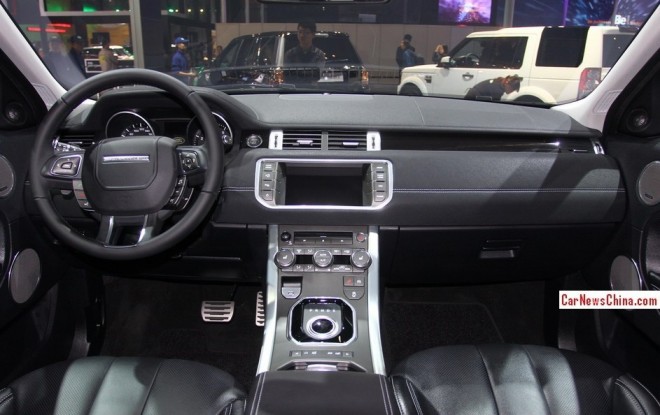 … the real Range Rover Evoque.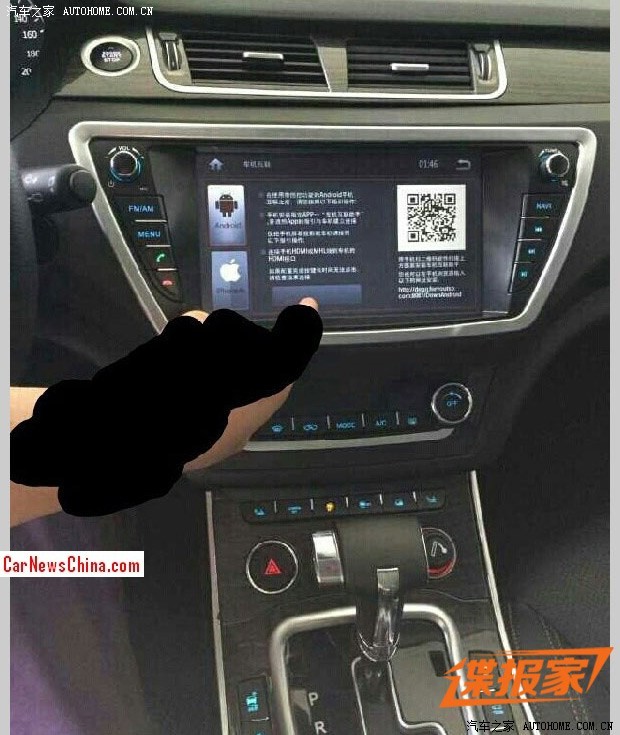 The system can connect to Apple and Android, using Bluetooth.
Now, will Tata connect with Landwind, using lawyers? We will keep you posted…