Spy Shots showing the first Range Rover Evoque rolling off the line in China, celebrated by staff wearing white helmets, indicating the factory isn't completely ready yet. Range Rover however is in a hurry as Landwind is working hard on its own interpretation of the trendy Evoque.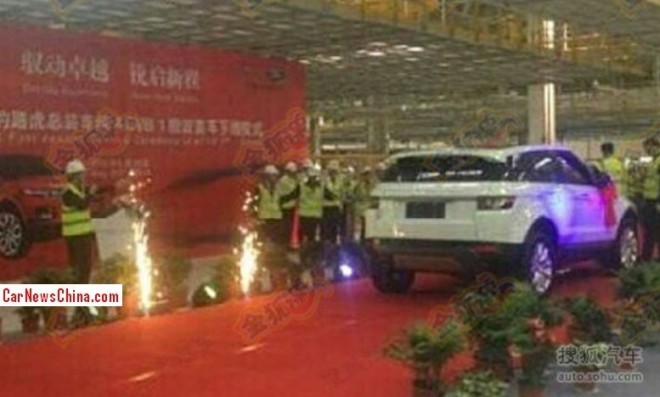 The Evoque is manufactured by the Chery-JLR (Jaguar – Land Rover) joint venture, in a new factory in the city of Changshu in Jiangsu Province. Construction of the factory started in late 2012. The factory will also make the Land Rover Freelander and a stretched variant of the Jaguar XF.
The China-made Range Rover Evoque will debut on the Chengdu Auto Show in September and launch on the Chinese auto market in Q4. The Evoque is currently imported into China, price starts at 528.000 yuan and ends at 668.000 yuan.The locally made version will be about 20% cheaper, starting around 422.000 yuan.