A magically black Mercedes-Benz SLR McLaren Roadster supercar, Spotted in China on the Beijing Crab Island International Auto Show, which is a fizzy name for an incredible impressive expensive car shop-exhibition in a giant hall on the Crab Island amusement park in north east Beijing. The big Benz was one of the most impressive cars on display, parked right in front of an equally impressive Ferrari Enzo.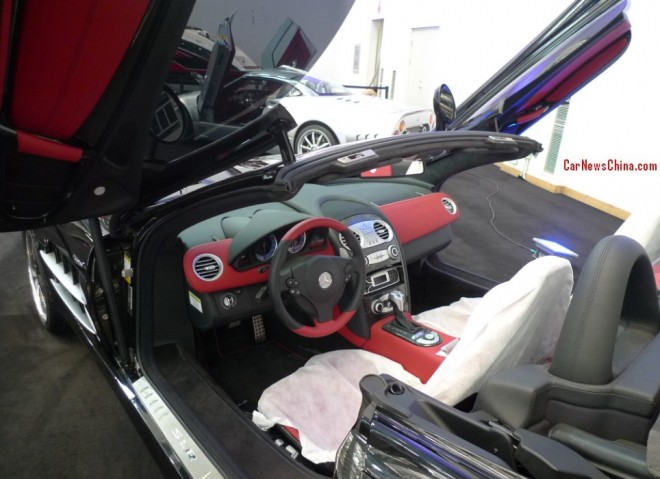 The SLR McLaren was manufactured from 2003 until 2010. It was never officially exported to China but some cars arrived, and continue to arrive, via the gray market and other misty channels. This particular car was an ex-U.S. example, painted in piano black with a red-on-black interior, looking very speedy and all!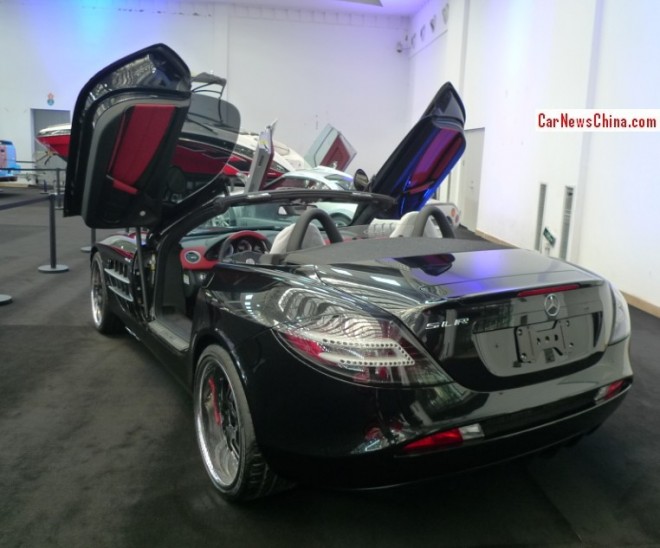 The vehicle was fitted with super sized tires with black alloys and chrome rims, making it even more menacing than normally. The SLR is powered by a rumbling 5.4 supercharged V8 with 617hp and 780nm, good for a 334km/h top speed and 0-100 is gone in only 3.6 seconds. Faster, than the wind.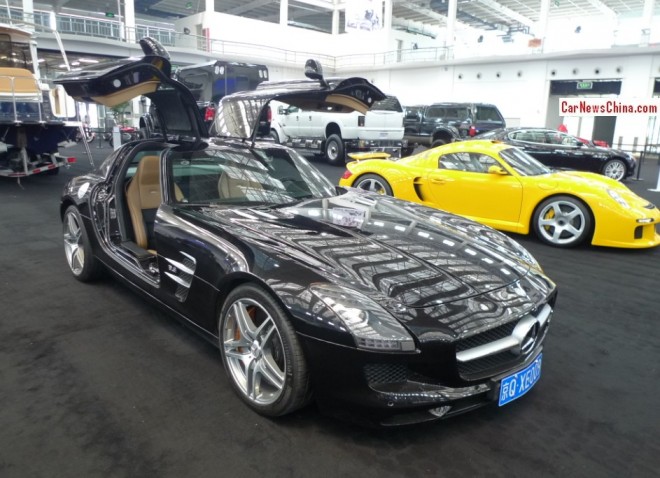 They also had an SLS in the shop, looking rather boring in comparison. Less power too, the 6.2 liter V8 comes with only 590hp and 650nm. Interior was beige, that says enough… In the background a manic RUF CTR3, the same car as we met earlier on the Beijing Tuning Street.