A super speedy Ferrari Enzo supercar, Spotted in China on the Beijing Crab Island International Auto Show, which is a fuzzy name for an incredible impressive expensive-car shop-exhibition in a giant hall on the Crab Island amusement park in north east Beijing. The super sonic Ferrari Enzo was one of the most impressive vehicles on display, fitted with black alloys and painted in Ferrari red.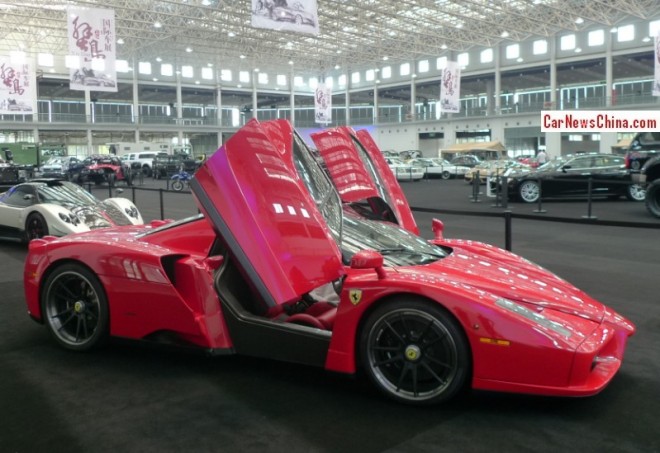 Black alloys contrast perfectly with red body. They don't look like Ferrari originals, but I couldn't find any brand name. If you know more, please let me know below. In the background a Pagani Zonda Cinque, number 4 out of only 5, it is the same car as I met earlier in the Beijing Tuning Street.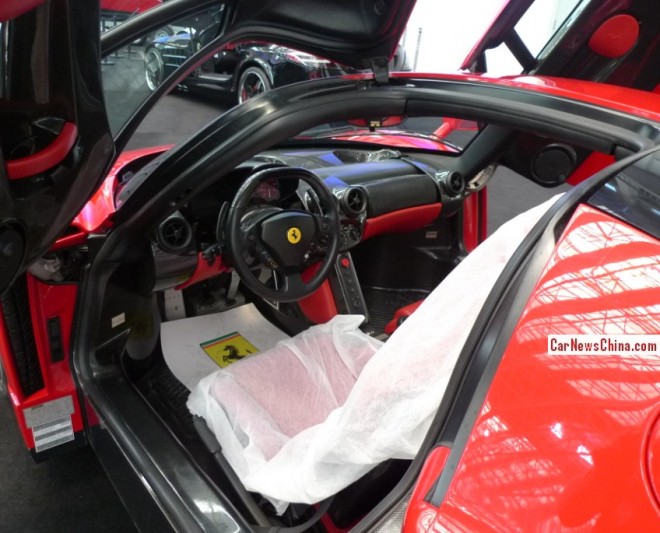 Red leather, black carbon, and some metal. Dressed down interior to save weight and gain speed! This indeed, is a hardcore race car for the road. The Enzo is powered by a manic 6.0 liter V12 engine with an output of 651hp and 657nm, good for a 355km/h top speed and a 0-100 in 3.2 seconds.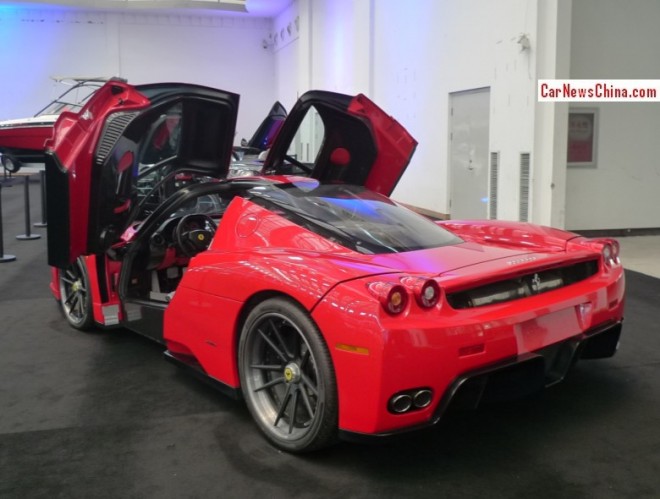 Speed, she screams. The Enzo was manufactured from 2002 until 2004. Only 400 examples were made, making the Enzo and extremely rare and extremely expensive car. The Enzo was never officially exported to China but quite a many made it to country via the gray market and other misty channels. Our collection:
selling houses in black,  red in Beijing, gray, five showed up (same vehicles popping up here and there), crash, and with One-77 & Zonda Uno.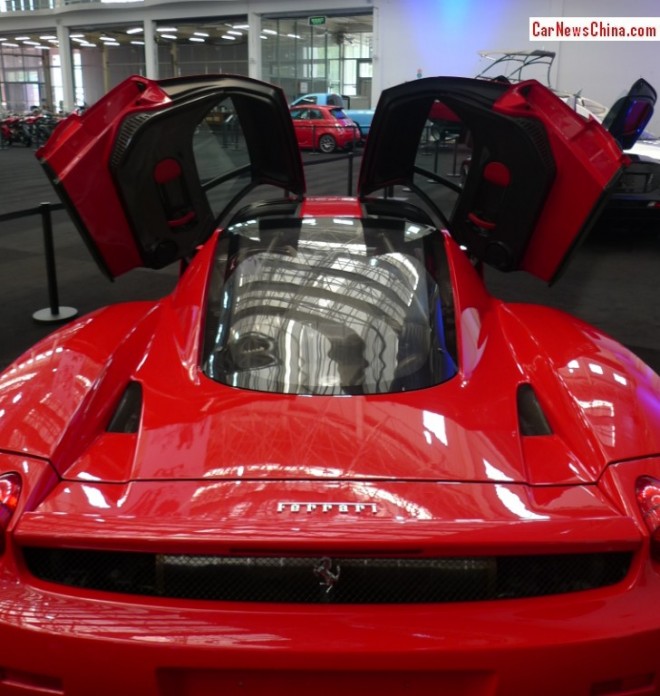 A horse dragon kinda car, aiming angrily at Fiat 500 Abarth 695 Tribuno Ferrari Limited Edition, packing just a tiny four-cylinder engine. Blah!