Got hit by a serious Yellow Ass Super Car Fever in China after I met these two monsters at a super car dealer on the Beijing Tuning Street. To the left a DMC Lamborghini Aventador LP-900 SV Roadster and to the right a RUF CTR3. Two of the wildest cars on earth, and the shop wisely had a giant black Ford F-650 pickup truck parked in front to prevent these monsters going for a speedy ride at night.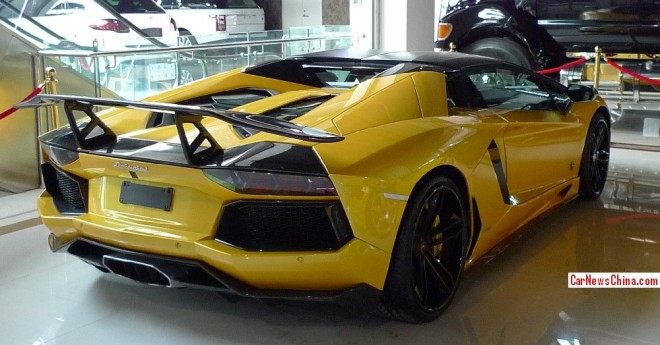 The LP-900 SV Roadster is a sonic speedy road jet, equipped with a load of extra carbon fiber panels, wings, winglets and spoilers. All that extra weight requires more power and that the LP-900 SV has. The mighty V12 engine has been tuned up to an even mightier 900 horses, good for a 400km/h top speed. Note yellow brake pads.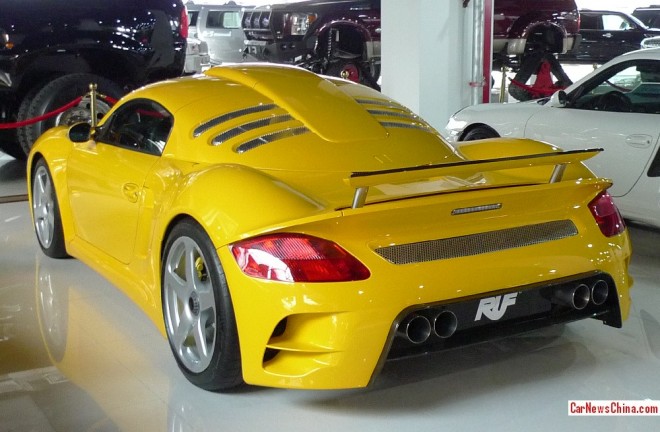 The RUF CTR3 is a rather different car than the DMC Lambo. Where the latter is built for the bar street and speed, the RUF is made only for speed. Not a wing or a panel too much, everything there is has a purpose. The RUF CTR3 is a race car for the street based on bits of the Porsche 911 and the Porsche Cayman and powered by a heavily reworked 3.8 liter flat-six from the 997 911turbo. The engine poops out a massive 750hp and 960nm. Top speed is 380 km/h and 0-100 is gone in 3.2 seconds. Note yellow brake pads.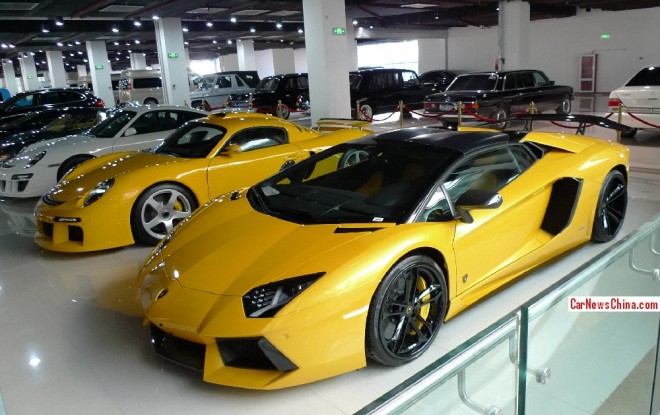 DMC is fast becoming a very popular brand in China, especially their Lamborghini-based cars. Earlier on we met a LP-900 SV Limited Edition Roadster, a LP900-4 SV Limited Edition, and a LP900-4 SV Coupe.
Sadly, RUF isn't doing too well in country. The much-hyped RUF XL, a stretched variant of the Porsche Panamera, failed to excite Chinese car buyers and it by no redundant because Porsche has launched the new Panamera Executive. The RUF CTR3 was launched on the China car market in February for 5.5 million yuan or 881.000 USD, but the car RUF showed at launch seems to be exactly the same as this one here and we have never seen another one on the road or on a track.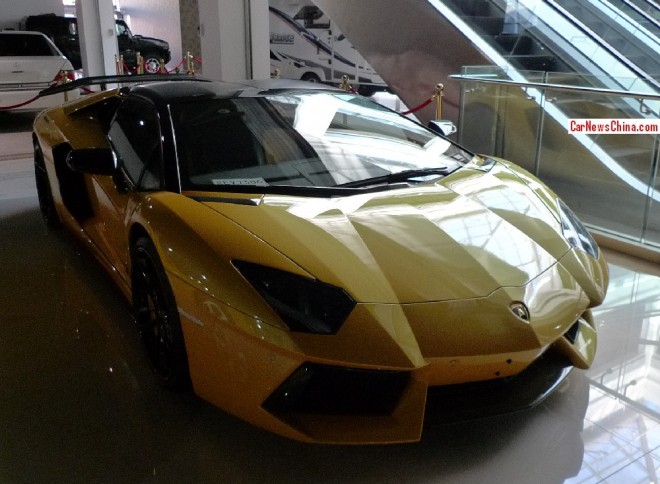 Darkened head lights for a sinister smile. Will eat most other cars for breakfast.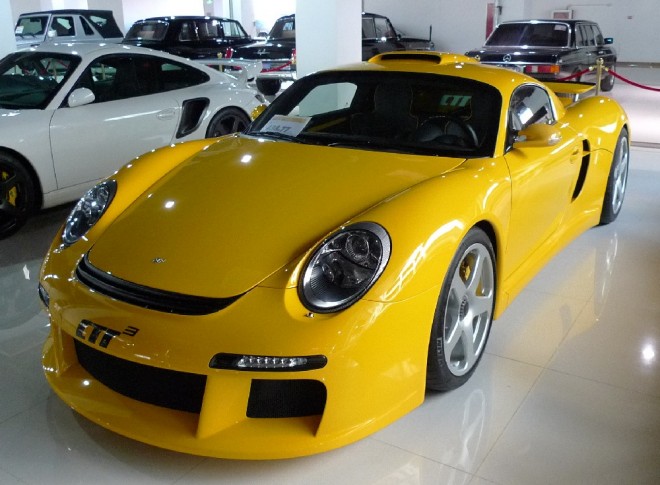 But not this. RUF GT2 on the left.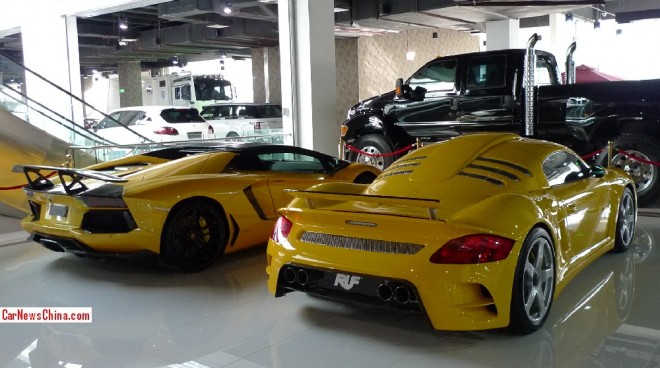 Fever…
---