A very sleek BMW Z8 supercar, Spotted in China in the great city of Shanghai by Reader Antoine Chalendard, thank you for the pictures! The good Bimmer is painted in speedy silver and fitted with the standard five spoke silver alloys. Best thing is the license plate reading A·Z0008, and that is the best license plate we have seen on a BMW Z8 in China so far.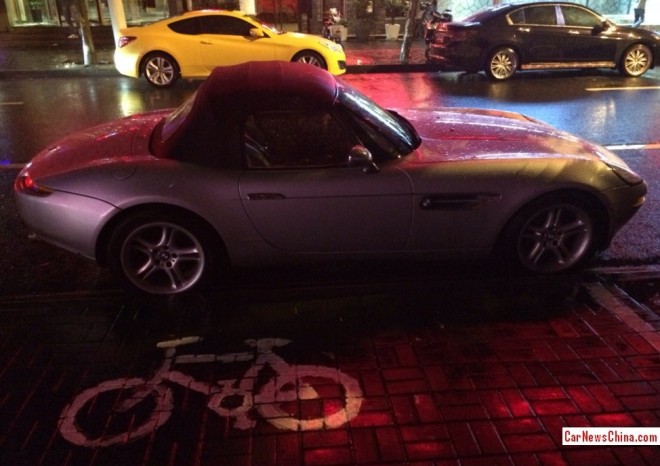 The beautiful BMW Z8 was made from 1999 until 2003, it was powered by a 4.9 liter V8 that pooped out 400hp and 500nm, good for an unlimited 270km/h top speed and 0-100 was gone in 4.7 seconds. The Z8 was designed by none other than Henrik Fisker who sadly failed with the equally beautiful Fisker  Karma.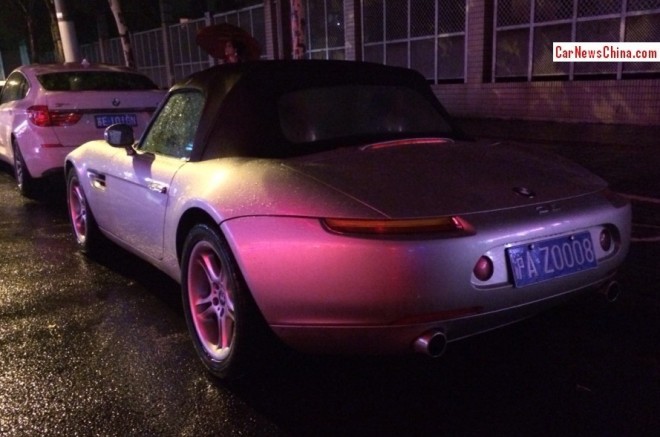 The back is especially brilliant with a sloping rear deck and those small rear lights sitting high up in the bumper. Shanghai spring rain makes it all even better! The BMW Z8 was never officially exported to China but some cars arrived in country via the gray market and other misty channels, earlier on we met a red Z8 and a blue Z8 in Beijing.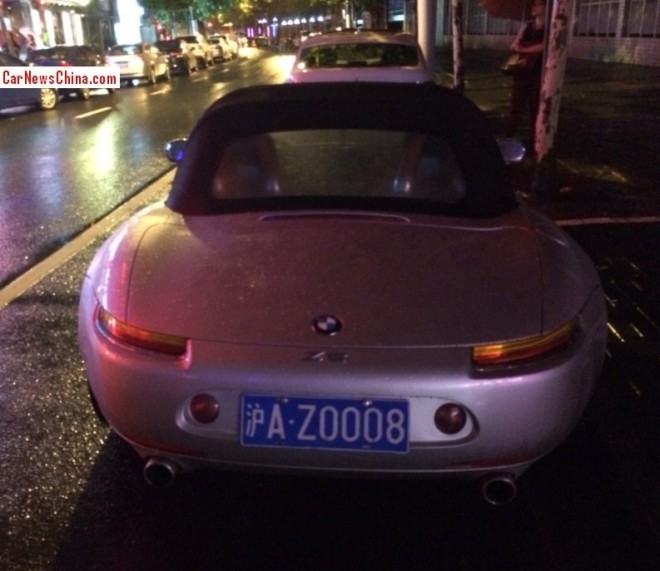 An ass of beauty.