Here we have a very nice sportsmachine, seen in Beijing by reader Ali Khalili (thank you for the pics!). This is the incredible BMW Z8, by far the most beautiful roadster BMW has ever made. Look at those front tires!, this monster has been used…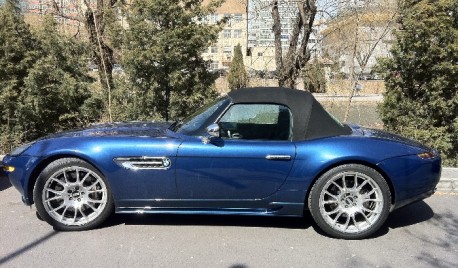 BMW never officially sold the Z8 on the Chinese car market so how this mad blue vehicle got into China is not sure. Most of these 'old' exotics however arrive via the grey circuit from the American West Coast.
The BMW Z8 was made from 1999 until 2003, it was powered by a 4.9 liter V8 that pooped out 400hp and 500nm, good for an unlimited 270km/h top speed and 0-100 was gone in 4.7 seconds. The Z8 was designed by none other than Henrik Fisker who is now busy with the electric Karma which by la way hasn't been seen near China yet. This particular Z8 on pics has been sexed up a bit with huge 20inch wheels and BBS alloys. Loox good.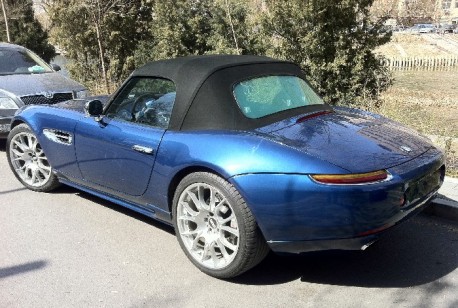 So much style, so much power. See what they got now…