The best spy shots so far of the already infamous Landwind E32 SUV, looking like a Range Rover Evoque like nothing else. The Landwind E32 will be called 'Landwind X7' when it hits the Chinese car market later this month, and that is earlier than previously expected. This means the Landwind will beat the real China-made Evoque to the market by at least two months…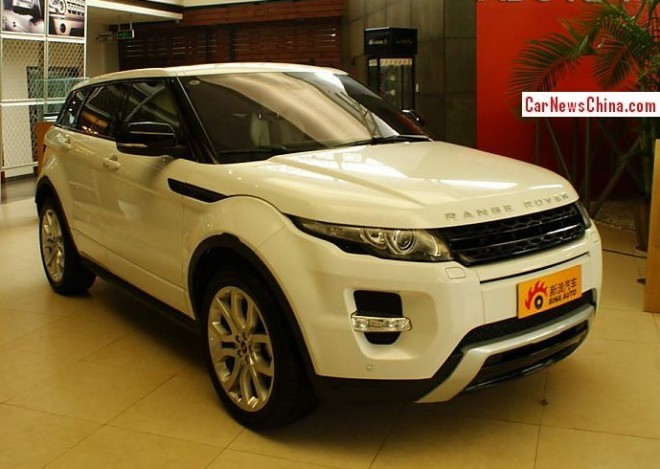 The real Evoque.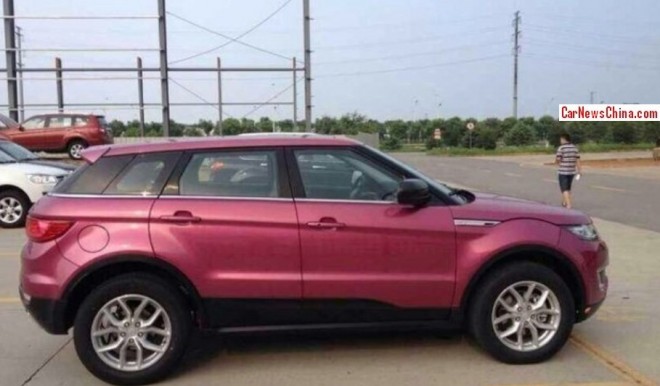 Price of the Landwind E32 will start around 120.000 yuan or $19.000.  Price for the imported Range Rover Evoque starts at 528.000 yuan and ends at 668.000 yuan ($84.000 – 107.000). Price of the locally made Evoque will start around 425.000 yuan.
The difference is huge and Chinese car buyers will be tempted to go fake, especially when a bunch of fake Range Rover badges goes for less than ten USD (want a Vogue?). Nobody will see the difference back home in the village!
The E32 will be powered by a 2.0 liter turbocharged four-cylinder petrol engine with 190hp and 250nm, mated to a six-speed manual or an eight-speed automatic. The E32 is based on a shortened variant of the platform that also underpins the larger Landwind X8.
Landwind is a Chinese car maker jointly owned by Jiangling Motors and Changan Auto, coincidentally (0r not?) both joint venture partners of Ford with Jiangling-Ford and Changan-Ford. Ford owned Land Rover/Range Rover until 2008 when they sold it on to the TATA conglomerate of India.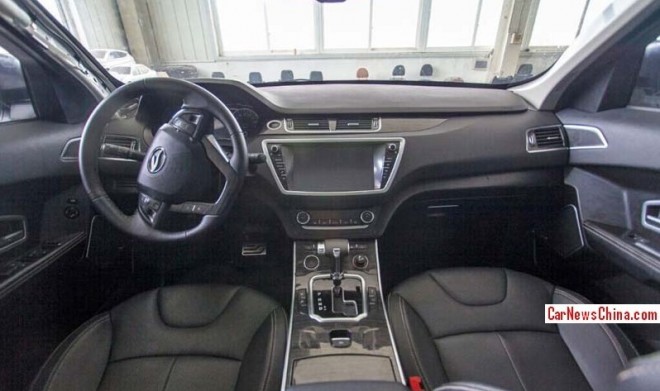 The copying continues inside. Check start button, air vents top-dash design, instrument binnacle, dials, lower-end of center console, center tunnel, etc etc. There is however one notable difference, and that is the screen for the infotainment system, The screen in the Landwind is much bigger, and it is a touch screen, where the Evoque needs buttons for control. Compare: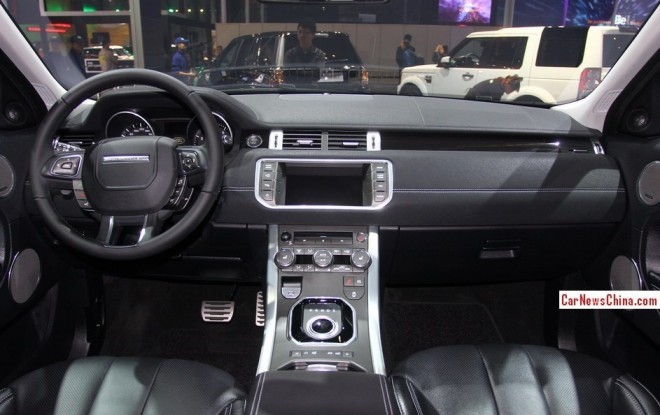 The real Evoque.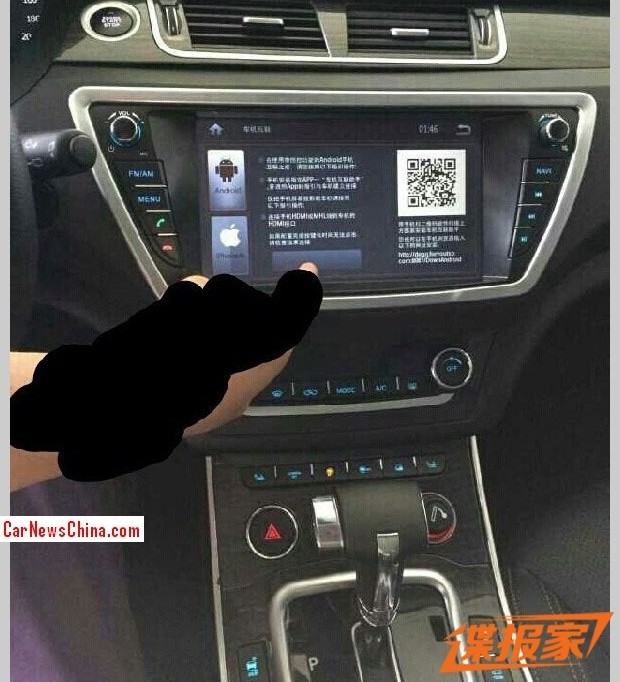 The E32 again. The infotainment system can connect to Apple and Android devices, using Bluetooth.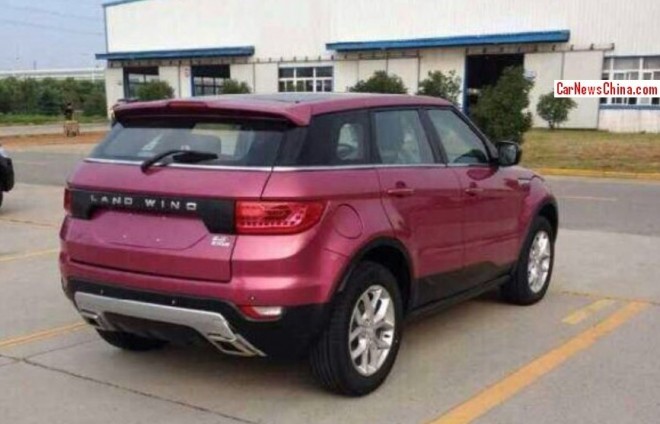 Lettering in Range Rover style.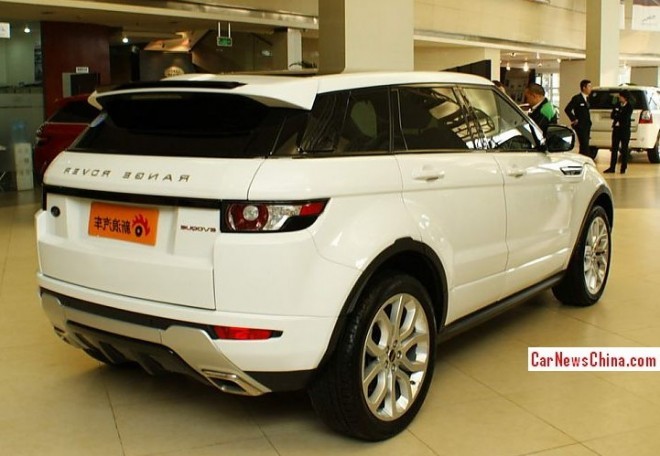 Real Evoque (mirrored).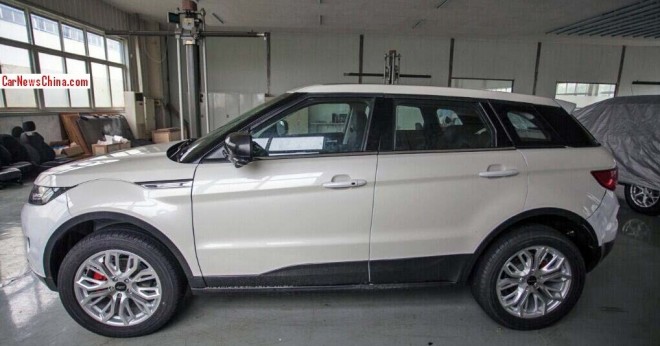 Time now for a game because it is Saturday. The question is: is this white example the real Evoque of the E32? Leave your answer in the comments below. Good luck!
[UPDATE]
Thank you all for your answers, and the white car is indeed a Landwind E32, fitted with alloys in Range Rover style. This very vehicle is the first production car and will be displayed on the Chengdu Auto Show in September, that is, if TATA doesn't sue Landwind, and wins. Two more: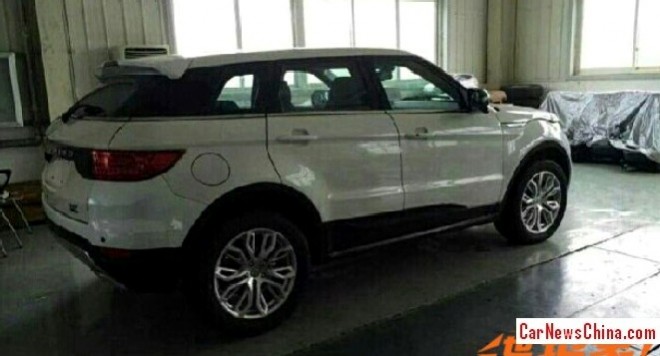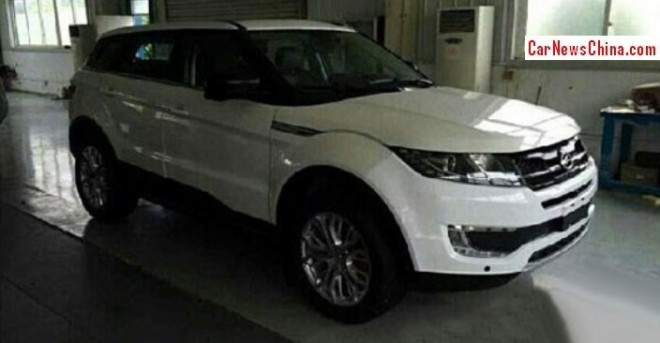 [/UPDATE]