Last week we published an article about a mysterious Bugatti Veyron Grand Sport Vitesse, spotted by Reader Antoine Chalendard in Shanghai on August 10. The vehicle is mysterious because it looks similar to the one-off Bugatti Grand Sport L'Or Blanc, but it isn't a known Bugatti special-edition. So what was, and is, this interesting Veyron? [Update: it is a Bugatti Veyron L'Or Style Vitesse.]
The great American website Jalopnik.com picked up on the story, saying the Veyron is 'gathering dust' in a garage. That is not entirely true, as our latest set of pictures clearly shows, showing the Veyron cruising on and around the Bund in Shanghai. The photos were taken on August 11. There was more good in the comments:
Jalopnik reader ChanceHales links to a set of pictures by one Spencer C Berke (Flickr), showing the delivery of a Veyron Vitesse to a customer in San Diego, California, on August 01. The seller of the Veyron was the famous supercar broker Symbolic Motor Car Company, based in La Jolla, California. The San Diego car looks exactly like the Shanghai car: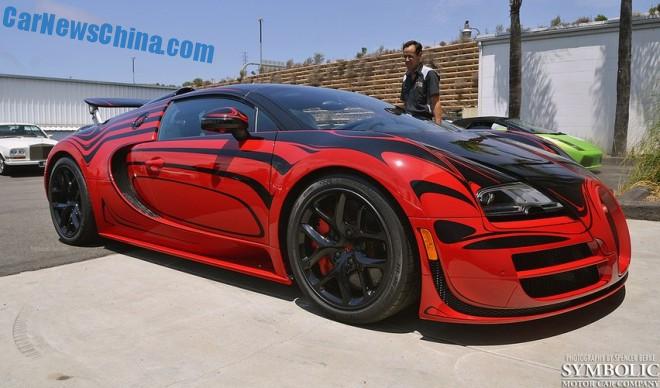 The are not similar, they is the same.
Could it be that the San Diego buyer quickly sold on his new toy to a Chinese buyer, with a fat profit no doubt? Maybe. This Veyron was delivered in San Diego on August 1. It was first seen in Shanghai on August 10, again on August 14, and again on August 16 (movie). So a sell seems possible.
But! Jalopnik reader TanTheMan spotted this on a highway is Orange County, California, on August 13: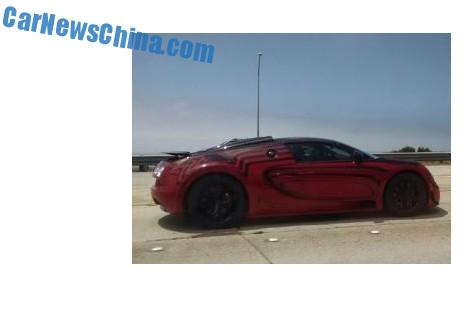 Same car. First sight in Shanghai was on August 10. That must mean there are two of these Veyrons around.Or the owner is flying it up and down the Pacific Ocean on an almost daily basis. That is not impossible, but unlikely.
The involvement of the Symbolic Motor Car Company is interesting, as they are most certainly doing business in China. I saw a team of three Symbolic employees in the Radisson Blu New World Hotel in Shanghai (web) last year, easily recognizable by their shirts sporting a large Symbolog logo. I was staying at the same hotel at the time. I wrote a note in my phone and forgot about it, until today. The hotel, coincidentally or not, is actually very near to the location where the first photo above was taken.
Sadly, we still don't know for sure whether the special paint job is the work of the Bugatti factory or Symbolic Motor. I have sent an email to La Jolla but so far without reply. More as we get it! Until then a few more photos, first for the comparison: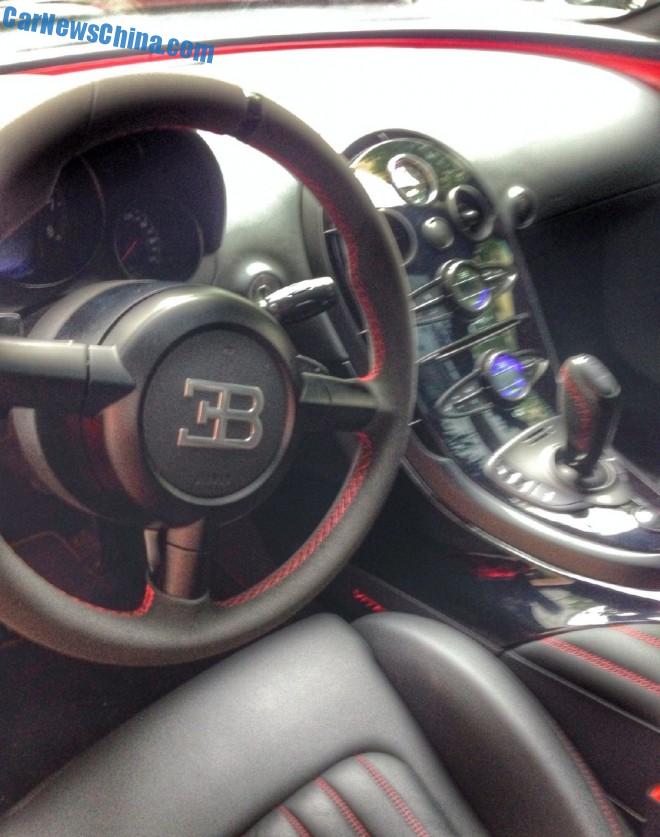 Shanghai.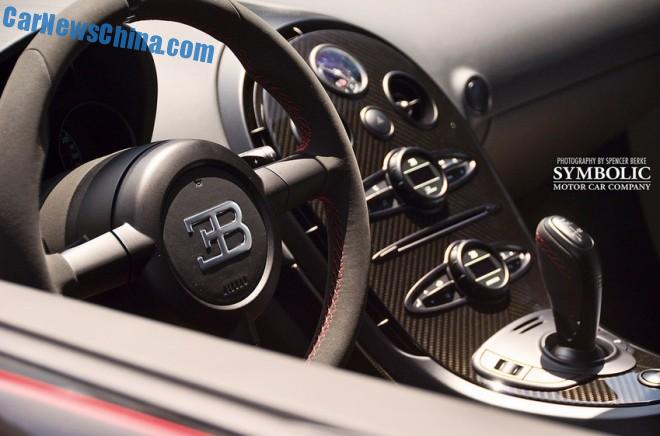 San Diego. Same red stitching. Same carbon fiber center console.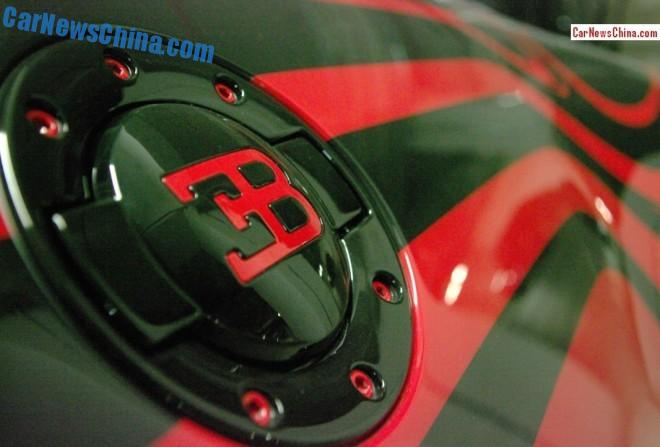 Shanghai.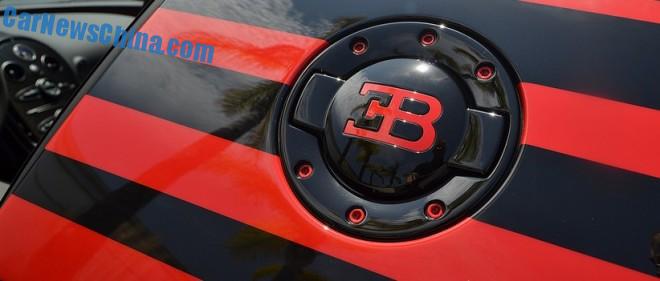 San Diego.
We now continue with a few more new photos of the Shanghai Veyron, taken on August 11 (via Weibo), with a special surprise at the end: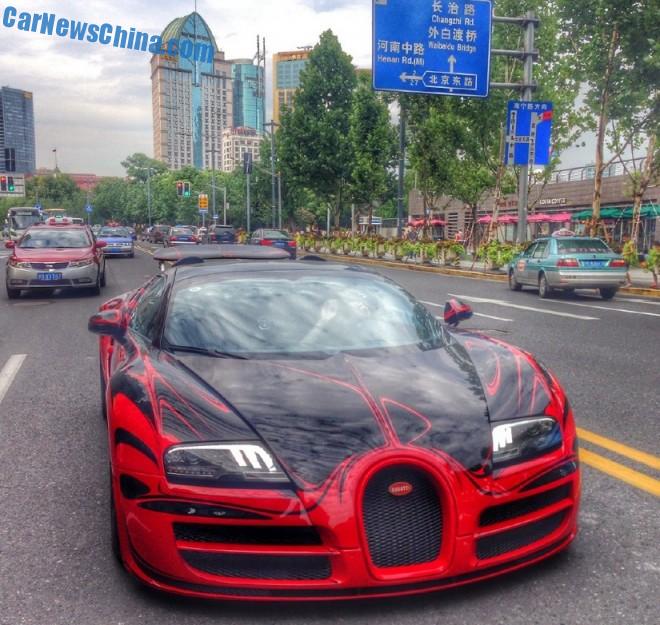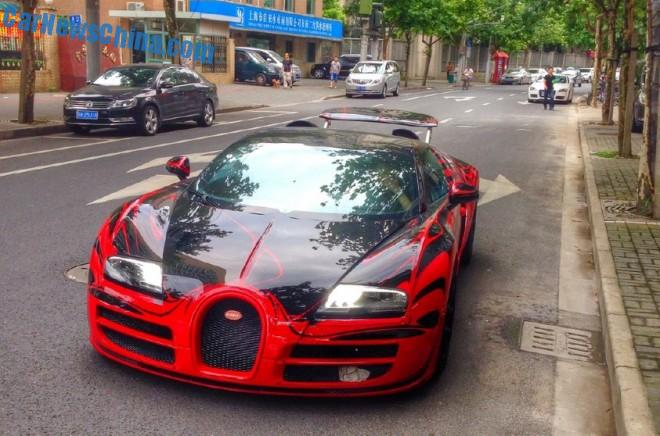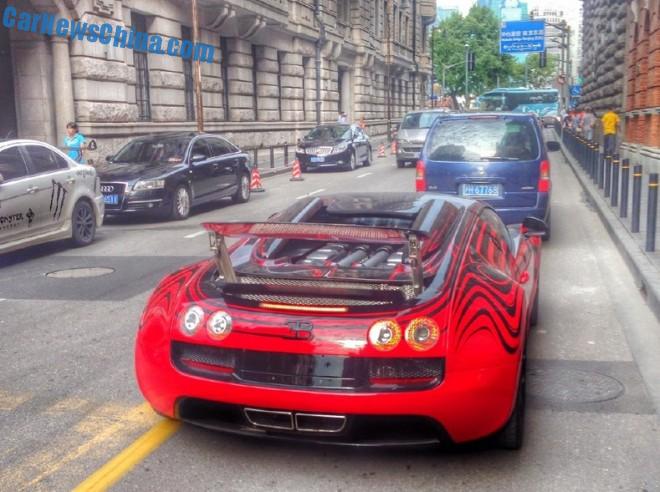 Now for our special surprise: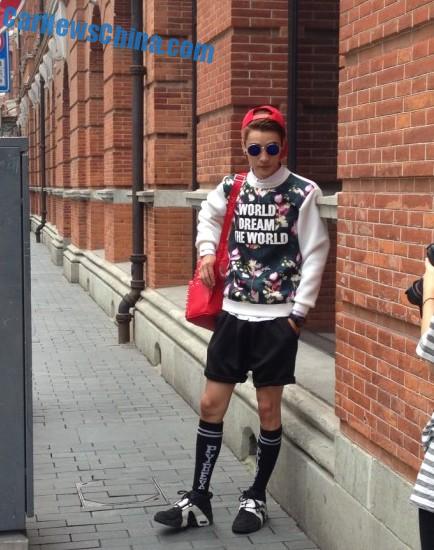 This is the owner of the Veyron. A very hip and still very young man.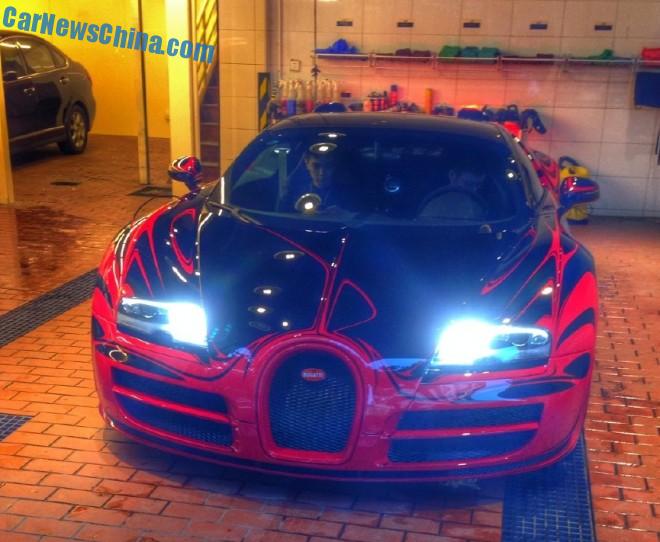 The last photo shows the vehicle in a car wash. Hip young man behind the wheel, and his comrade in the passenger seat.