An extremely speedy and extremely beautiful Bugatti Veyron Grand Sport Vitesse supercar, Spotted in China in the great city of Shanghai by Reader Antoine Chalendard, thank you for the pictures!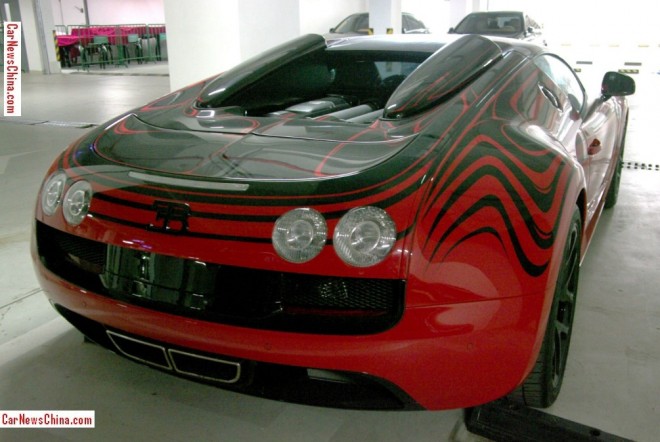 The Veyron is painted in a scheme similar to the Bugatti Grand Sport L'Or Blanc, a one-off commissioned in 2011, developed in cooperation with the German porcelain maker KPM.
The L'Or Blanc is finished in white and blue,  and it was based on the Grand Sport. This Shanghai car is obviously black on red, and based on the much faster Grand Sport Vitesse.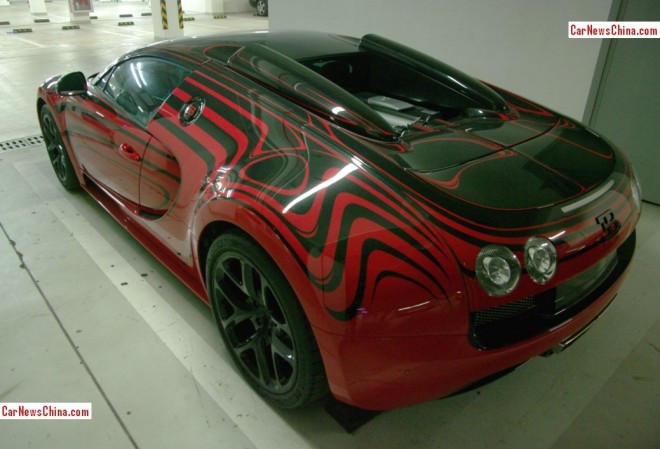 So what is this Veyron? It is possible that Bugatti has commissioned it especially for a very wealthy Chinese client. It is also possible that this wealthy client had the job done himself in China. Chinese car buyers, of any kind, are perfectly able to do this sort of thing, to any kind of vehicle.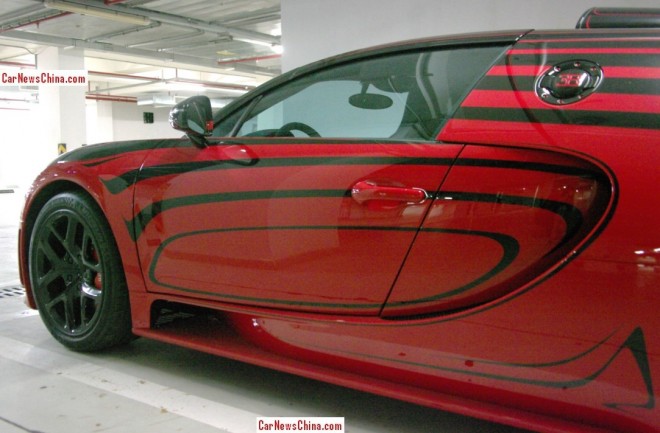 It is certainly a job very well done.
Power Talk! The Bugatti Veyron 16.4 Grand Sport Vitesse is powered by the engine from the Veyron 16.4 Super Sport; a quad-turbocharged 8.0 liter W16 with 1200 hp and 1500nm, good for a 375km/h top speed and a 0-100 in 2.6 seconds. The black stripes on this particular car will make it faster still.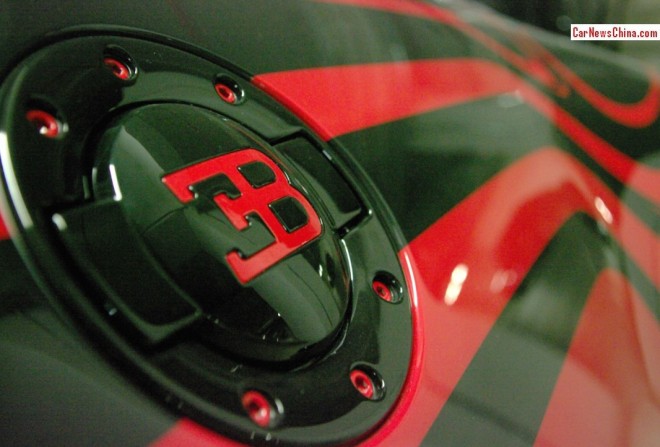 Mr. Chalendard at his best. Brilliant photos!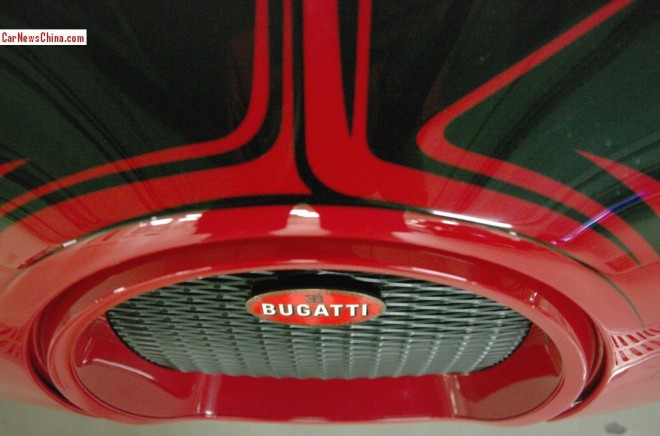 If you know more about this Veyron, please let us know in the comments.