A new variant of the famous Dongfeng EQ2050 Brave Soldier of the Chinese army. This badass version is equipped with a Type W86 120 millimeter mortar that folds into the back of the vehicle, making for fast deployment and a fast exit. The system will officially debut next week on the Zhuhai Air Show (aka Airshow China), but we cannot wait that long so you see it here first.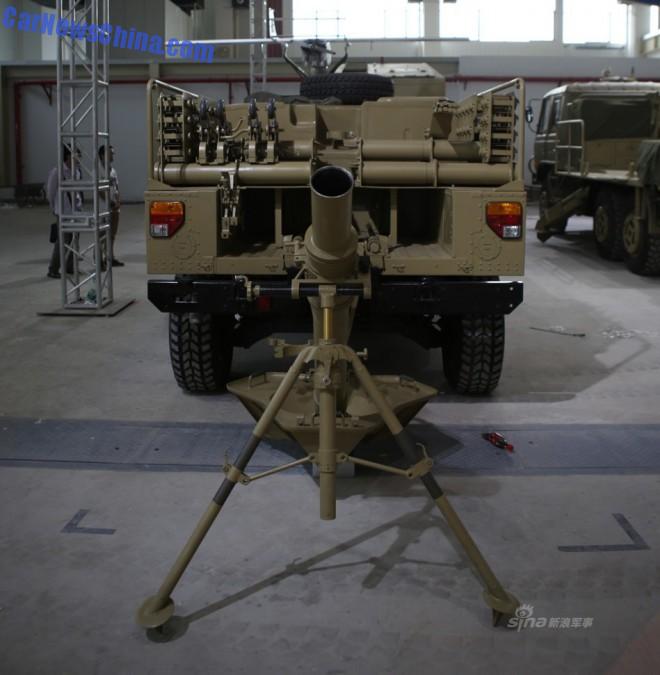 The system has been developed by China North Industries Corporation, better known as Norinco, one of China's largest weapon manufacturers. The Type W86 mortar itself is not exactly new. It has been around since the late 1990's and this latest variant was born in 2003. Diameter is obviously 120mm, weight is 206 kilogram, and length is 1.54 meter.
The W86 fires 13.8 kilogram explosive shells over a maximum range of 7700 meter. Muzzle velocity is 341 meter per second. Impressively, the W86 can fire 20 shells per minute without overheating, but only if you have a crew capable of doing so, and firing a mortar that fast won't be easy work.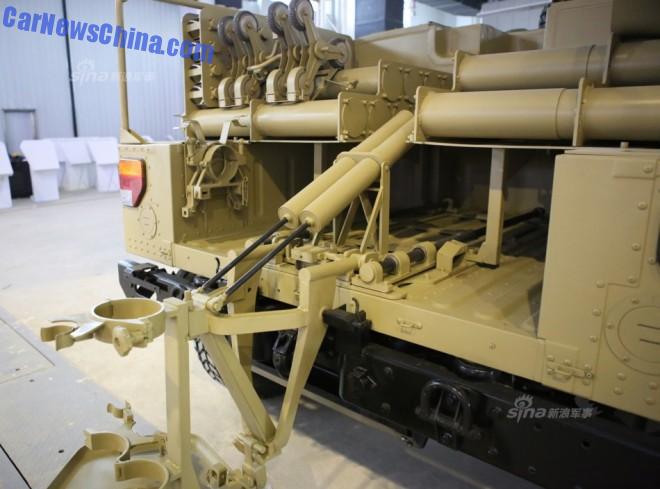 Loading and unloading the mortar works hydraulic with a complicated arrangement of tubes and wheels that looks very difficult to maintain, which is not a very good thing for a combat vehicle.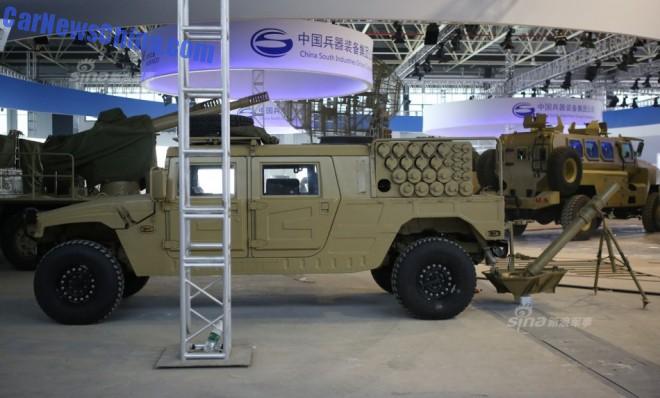 The base EQ2050 is basically a reverse-engineered AM General Humvee but over the years China has developed a zillion different variants. This new mortar system stands on an extended chassis, stretched for about 50 centimeters behind the rear doors. There doesn't seem to be a place to store ammo, so the system likely needs an additional loader-vehicle to function.
In the background nasty machinery manufactured by China South Industries Corporation (CSCG), China's second-largest weapon maker and the owner of the China Chang'an Automobile Group (CCAG), better known as Changan Auto. More on CSCG's new guns in a later post!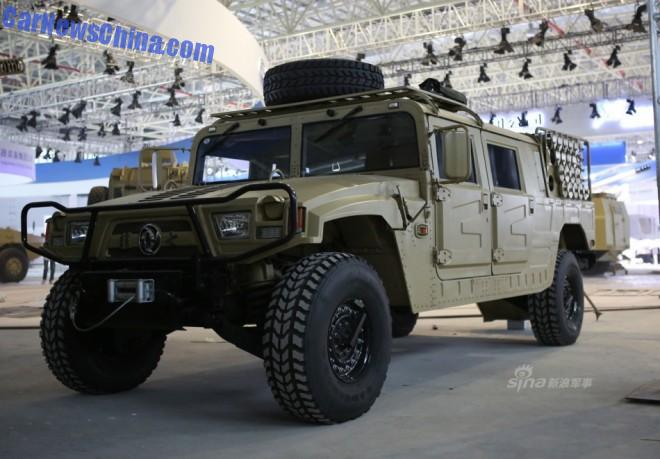 Spare wheel on the roof. The EQ2050 is not armored, choosing speed over protection. Power comes an American-designed Cummins 4.0 liter V8 diesel with 150hp and 502nm. The engine is manufactured in China by the Dongfeng-Cummins joint venture. The very same engine powers loads of other Chinese army vehicles, ranging from simple trucks to infantry fighting vehicles and even light tanks.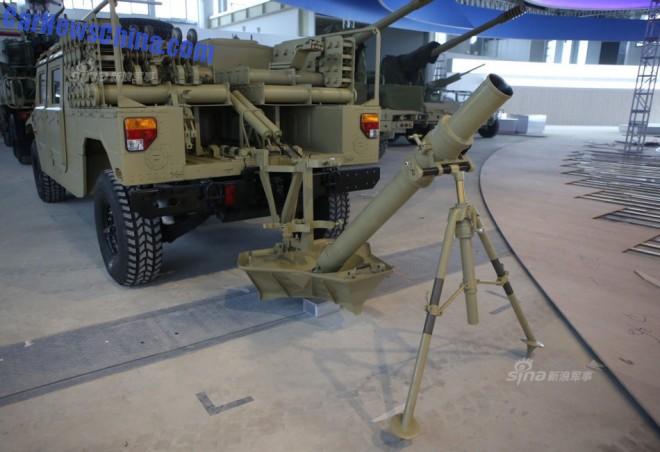 The mortar system is mainly intended for export. China is focusing its sales efforts on the Middle East, Africa, and South and Central America. If you live there, be careful when you meet one of these on the road…
Click or Die: