The badass and infamous Dongfeng EQ2050 Brave Soldier, also known as the 'Chinese Hummer', which in a way it certainly is. The EQ2050 Brave Soldier debuted in 2004 and is officially only available to the Chinese army, but those with the right connections can get one for the road.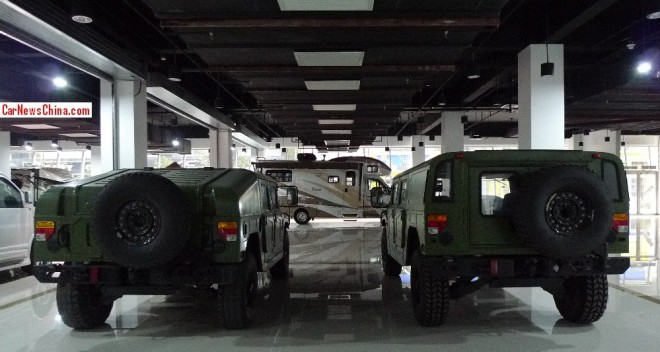 I met two brand new army-spec examples in a super car dealer in the Beijing Tuning Street. The left vehicle is a scout car, made for speed with only a very light sloping roof. The right vehicle is the basic station car variant, mostly used to ferry troops and supplies.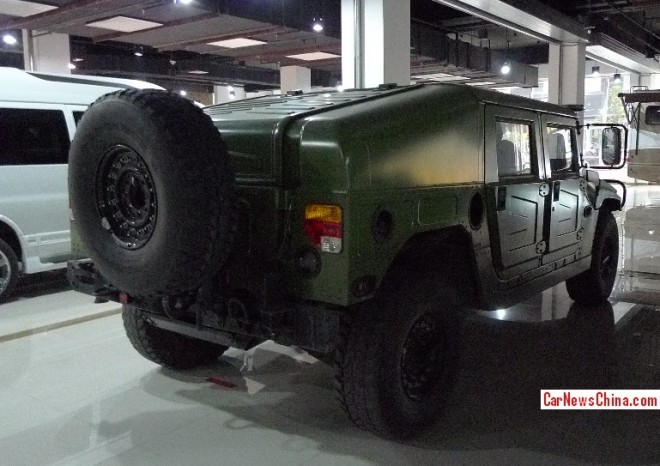 The vehicles were for sale at a cost of 875.000 yuan each. That is only 143.000 USD for an original Chinese army vehicle! When asked about license plates and registration the salesman got a little evasive, which most likely meant that the shop can't do that for you, so you got to ask your 'friends' in high places.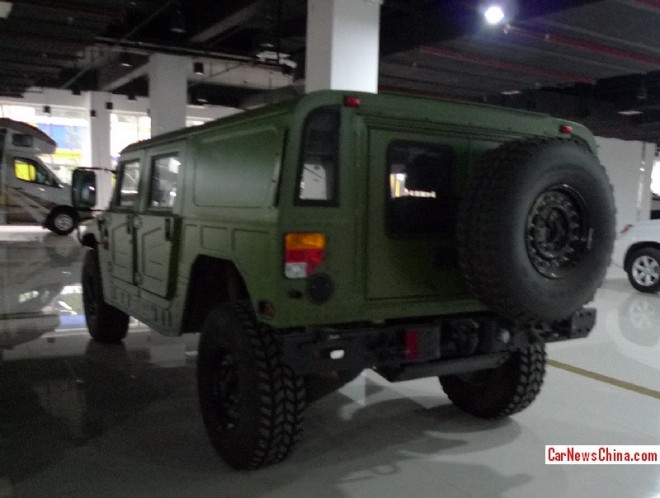 The EQ2050 is powered by an American-designed Cummins V8 diesel, made in China by the Dongfeng-Cummins joint venture. The same engine powers loads of other Chinese army vehicles, ranging from simple trucks to infantry fighting vehicles and light tanks. Dongfeng also makes a heavily armored fast-attack vehicle based on the EQ-2050, with a ready-to-use gun turret on the roof.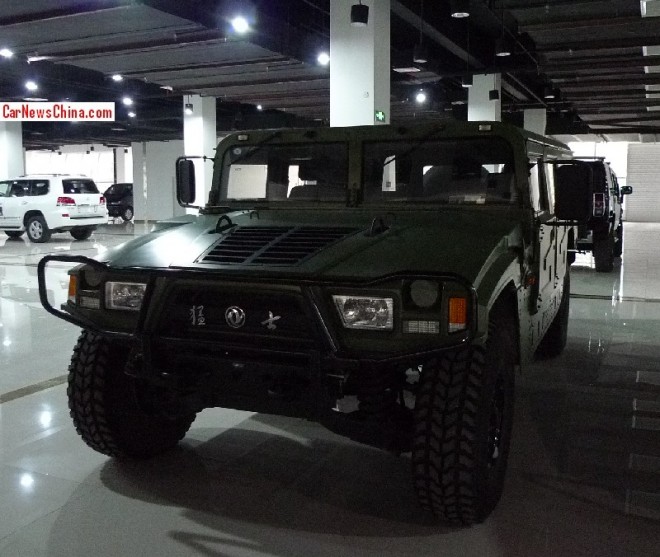 Over the years Dongfeng has promised many a times to launch a truly civilian variant of the EQ2050. It hasn't happened yet but Dongfeng is sure working on something. On the 2012 Beijing Auto Show Dongfeng showed a well-received civilian-spec EQ2050 M3D concept car, but nothing has been heard of the project ever since.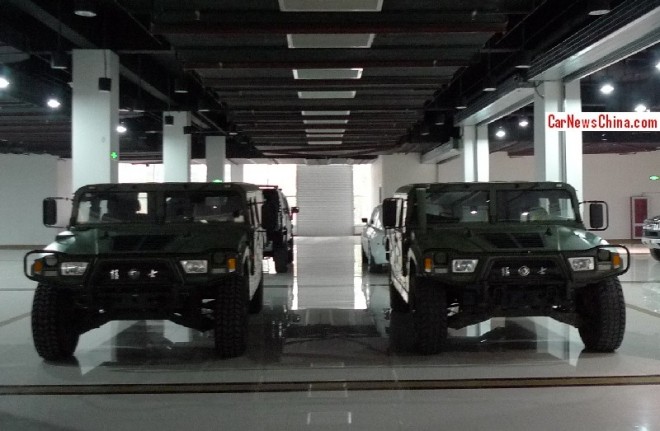 Buy yourself an army…