The new Chery Arrizo 3 was widely expected to have its public debut on the 2014 Guangzhou Auto Show. But it didn't. Instead there was only this spooky wooky Chery Arrizo Newbee concept car, previewing what a sporty variant of the Arrizo 3 might look like. Very odd indeed, because the Arrizo 3 is completely ready to roll.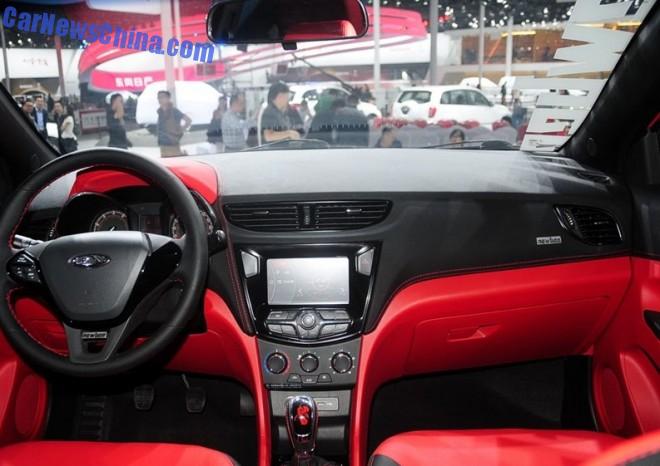 They tried really hard though, especially inside. The whole interior was painted in bright red, contrasting perfectly with black plastic. Check this eye for detail: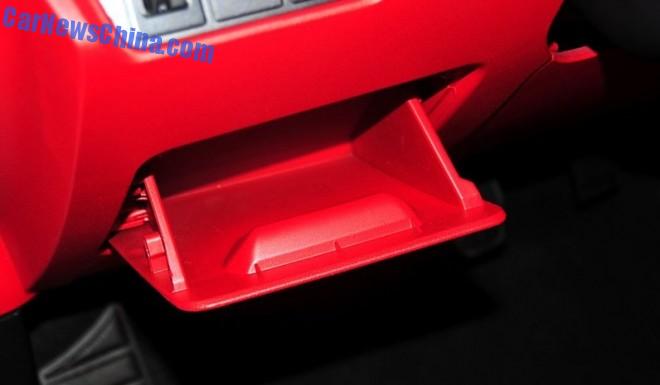 Impressive.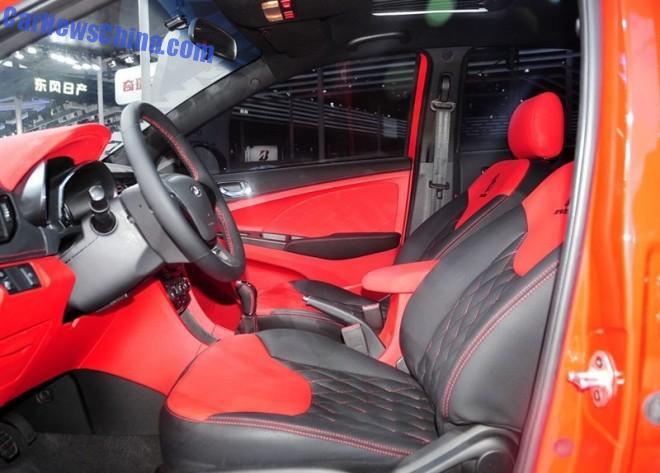 Sporty seats to, with leather and suede.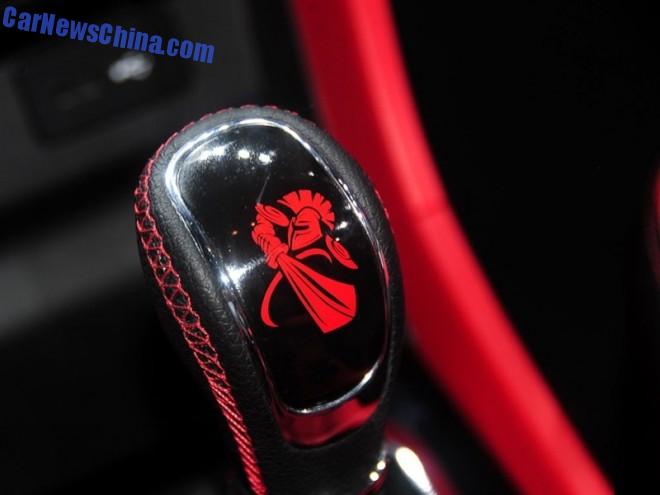 The Newbee logo depicting a knight holding a large sword.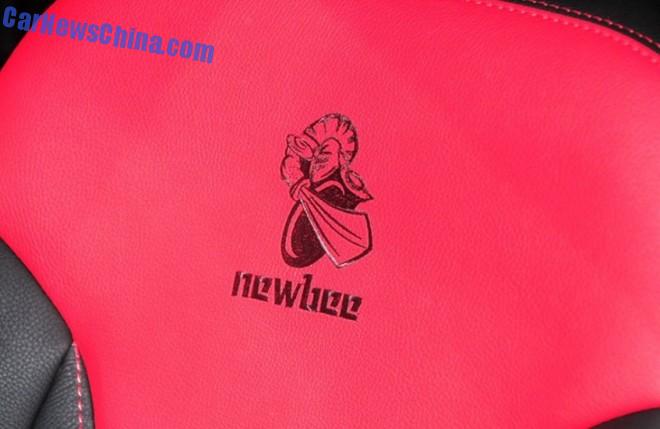 On the headrest.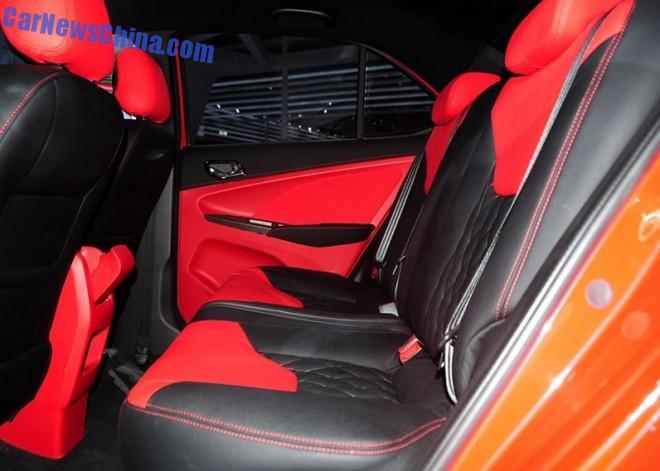 Rear seats were not forgotten. Doors in red too. And check that center tunnel: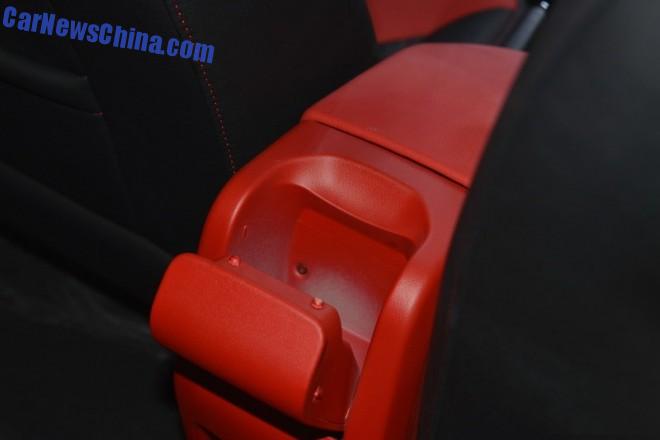 Impressed again.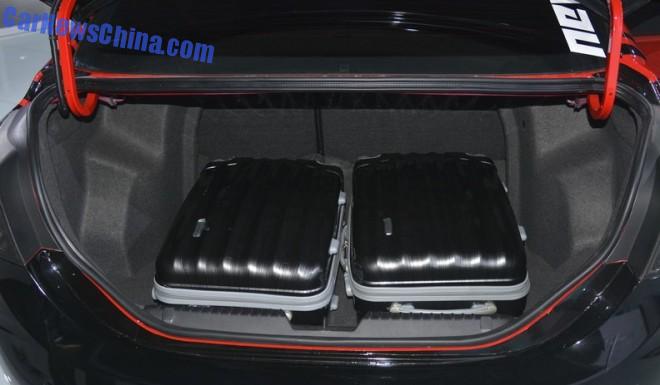 But best is the boot with two perfectly fitting black suitcases.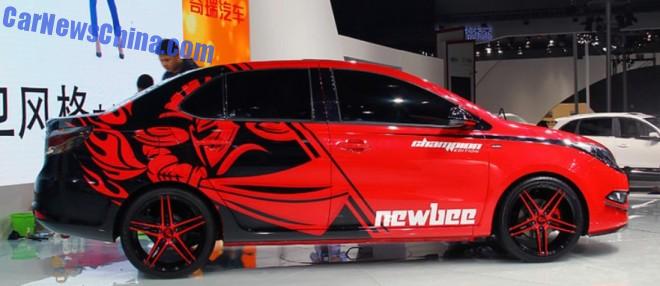 The knight comes back again on the rear door. Five spoke red race alloys very cool.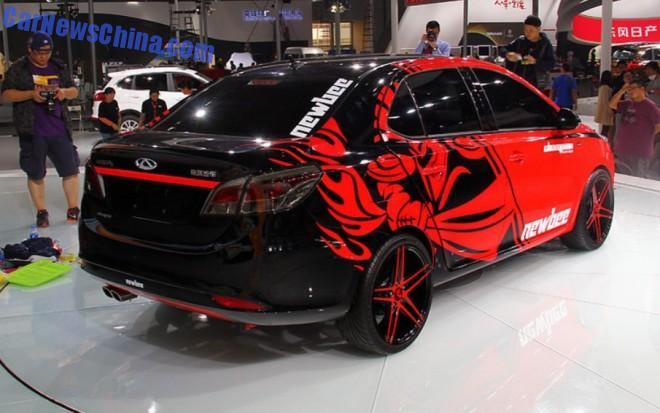 Should have a big wing.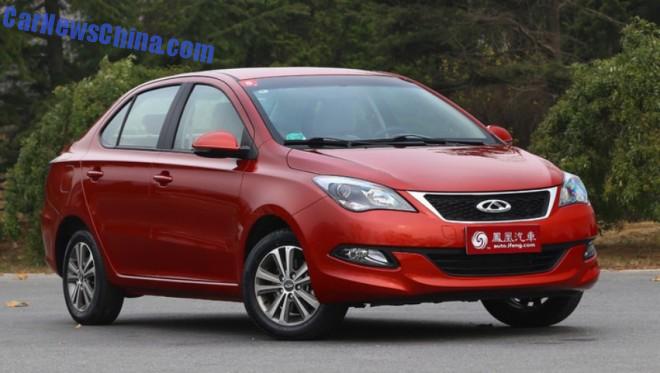 The standard Arrizo 3 will be launched on the Chinese car market just before the end of the year. Price will start around 60.000 yuan and end around 90.000 yuan. It will be powered by a new 1.5 liter four-cylinder petrol engine with an output of Power comes from a 1.5 liter four-cylinder with 122hp and 140nm, mated to a 5-speed manual or a CVT.
The Chery Arrizo 3 is the second car under the new Arrizo sub brand, the first was the Chery Arrizo 7 that was launched in July last year and the Arrizo 5 sedan is on the way. But much more lies in the future: an entry-level sedan called 'Arrizo 1′, a bunch of hatchbacks called Arrizo 2, Arrizo 4, and Arrizo 6. Then an MPV called Arrizo 8.