This is the new Chery Arrizo 3, looking sleek and sporty in white. The Chery Arrizo 3 is a new compact sedan scheduled for debut on the Guangzhou Auto Show in November with a launch on the Chinese auto market just before the end of this year. Price will start around 60.000 yuan and end around 80.000 yuan.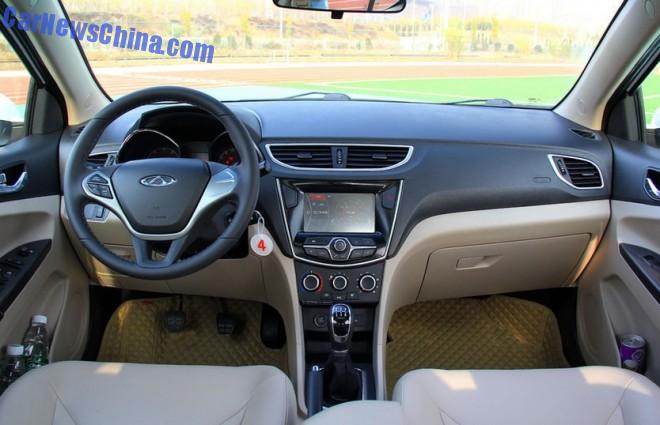 Dash with sporty dials and a large screen on the center console. Yellow floor mats look comfortable.
The Arrizo 3 is powered by a new 1.5 liter four-cylinder petrol engine with an output of Power comes from a 1.5 liter four-cylinder with 122hp and 140nm, mated to a 5-speed manual or a CVT.
Size: 4458/1755/1493mm, wheelbase is 2572mm.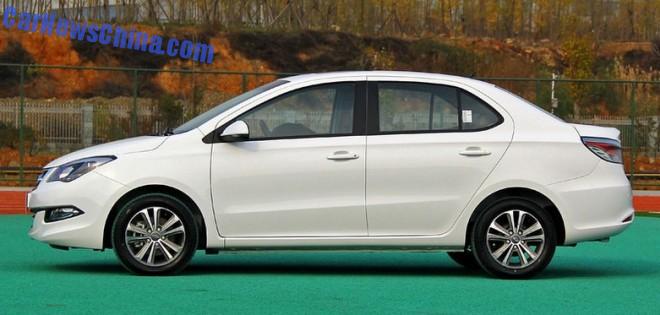 The Chery Arrizo 3 is the second car under the new Arrizo sub brand, the first was the Chery Arrizo 7 that was launched in July last year and the Arrizo 5 sedan is on the way. But much more lies in the future: an entry-level sedan called 'Arrizo 1', a bunch of hatchbacks called Arrizo 2, Arrizo 4, and Arrizo 6. Then an MPV called Arrizo 8. Interestingly, Chery doesn't seem to plan any SUV's for Arrizo, perhaps preferring to keep these under the Chery-brand proper.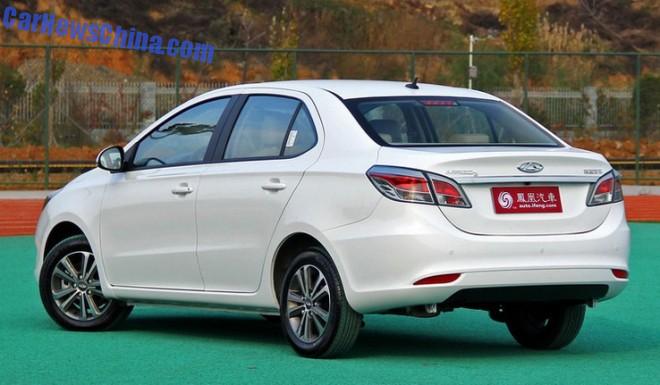 The Arrizo 3 probably the best looking Chery ever, especially strong from 3/4 behind. Subtle use of chrome on top of rear lights. Only dissonant is the rear wheel that just looks awfully small.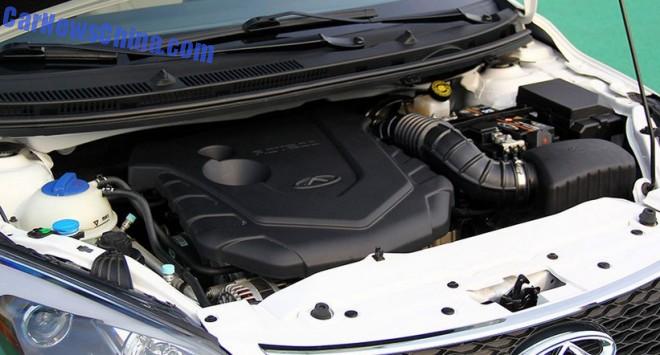 The 1.5.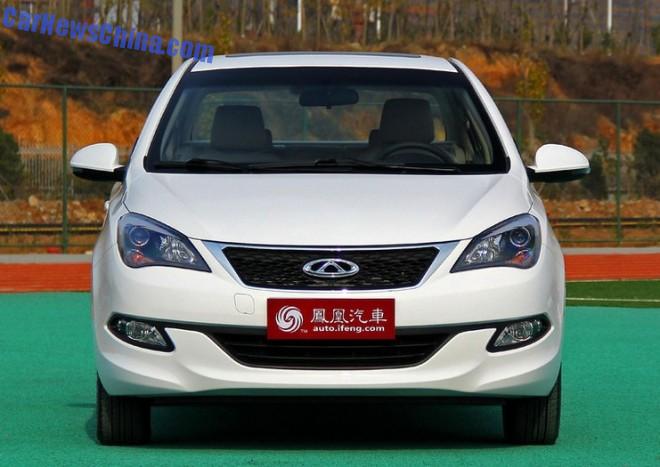 The new Chery Arrizo 3, a bright future ahead..?
Click or Die: