The Haval H9 SUV has been launched on the the Chinese car market, two months earlier than expected.  Price starts at 229.800 yuan and ends at 272.800 yuan.  The Haval H9 debuted as a semi-concept on the 2014 Beijing Auto Show, it is the largest vehicle ever developed by Great Wall Motors.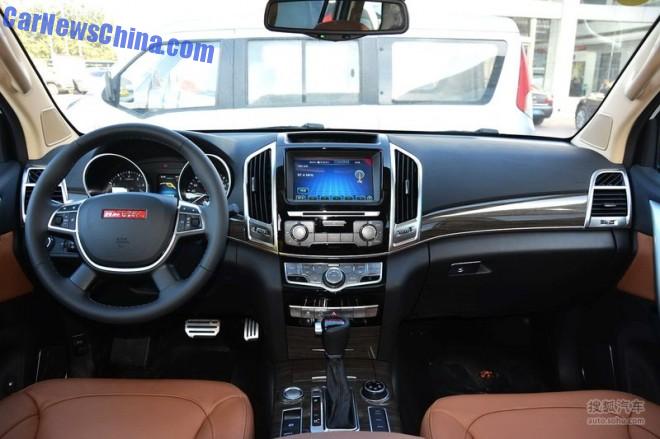 The interior is very well done with a sleek design, high quality materials, wood, alu detailing, more wood, and orange leather seats. Large touch screen in the center console. The infotainment system comes with a permanent internet connection, a TV tuner, telephone and SMS, satellite navigation, and a radio.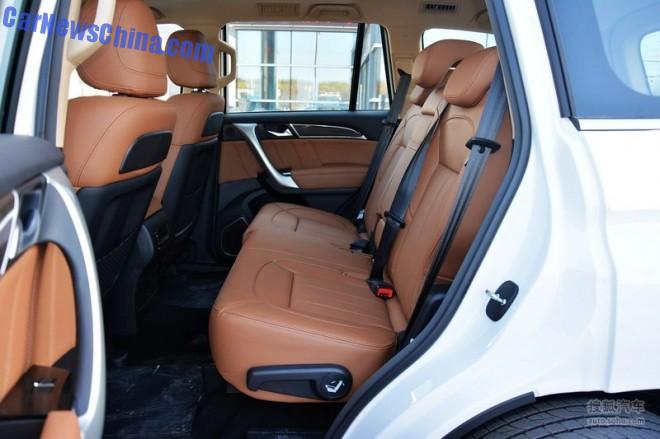 Very nice in the back as well. More orange leather and enough space for three and a whole flock of dogs. The H9 is a huge car: 4856/1926/1910, wheelbase is 2800. Power comes from a brand new 2.0 turbo four-cylinder petrol with 218hp and 324nm, mated to a 6-speed automatic sending power to all four wheels. An even hotter 3.0 V6 turbo with 333hp and 480nm, mated to an 8-speed automatic, will be launched in late 2015.
Price brings the H9 into direct competition with hot selling vehicles like the Honda CR-V and the Volkswagen Tiguan. The Haval H9 however is much bigger and the Great Wall Haval badge is by now widely accepted. Haval is alo lauding the H9's body-on-frame chassis, saying it works much better off-road than the competition. That might be true but who really cares? China is an urban jungle these days.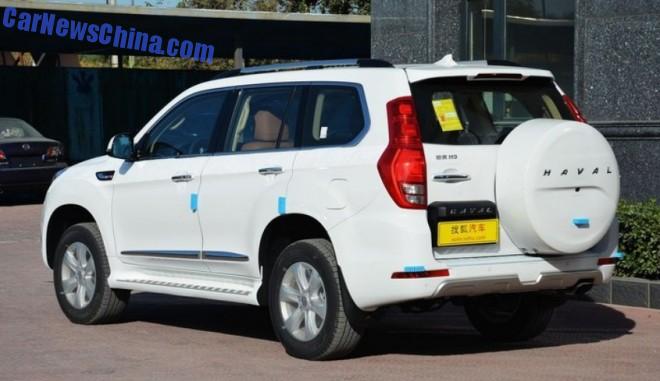 Blue strips are to protect the vehicle during transport, indicating this fine white example is fresh from the factory.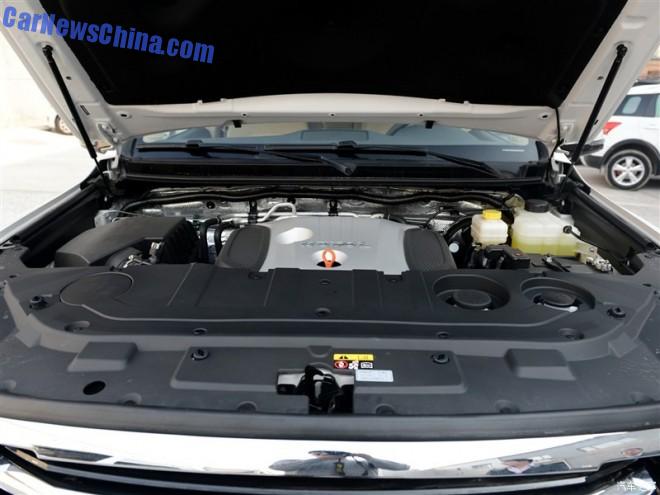 Nothing to see here; the 2.0 turbo hiding below a large engine cover.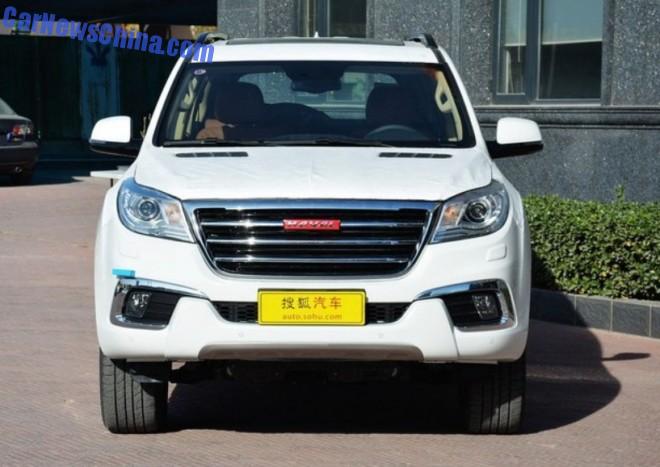 Massive grille with three heavily chromed bars. Shiny shiny China.
Do you want to know more about this car? Detailed specifications? The various variants? What is standard and what not? Tire size? We can help. We have everything. If you want it, just let us know. And also see our Services page.