This is the new FAW Oley EV, an electric car from China based on the FAW Oley hatchback. 'Oley' is a sub-brand under First Auto Works (FAW), one of China's largest automakers. Factory price for the Oley EV will start at 219.900 yuan ($35.137). Price after green-car subsidies by central and local governments will end up around 129.000 yuan, making the Oley EV a direct competitor of the recently launched Beijing Auto Senova EV200.
Blue decals, because blue = green.
The Oley EV will be launched on the Chinese car market in the second quarter. It is powered by an electric motor with an output of 47hp mated to a 21.1 kw/h lithium-ion battery pack. Range is 150 kilometer and top speed is 140 kilometer per hour. Acceleration, as claimed by FAW, is 6.8 seconds for 0 to 50 (fifty) kilometers per hour and 4 seconds for 50 to 80. Curb weight is 1250 kilo. Charging takes 48 minutes for 80% battery on a fast charger.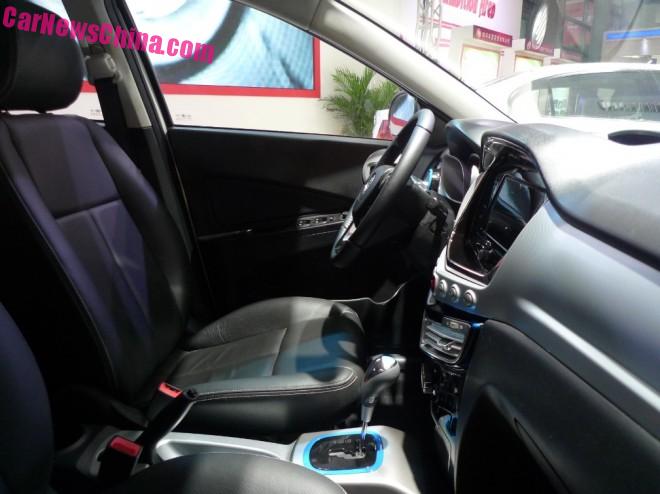 Interior looks the same as the petrol version bar for the blue stuff (blue = green). And check that drivera seat! It looks very worn, like this car was test-driven around the world a zillion times. Or maybe they just used an oldie to dress up electric for the show. They didn't open the bonnet and that is always a bit suspicious in my eyes…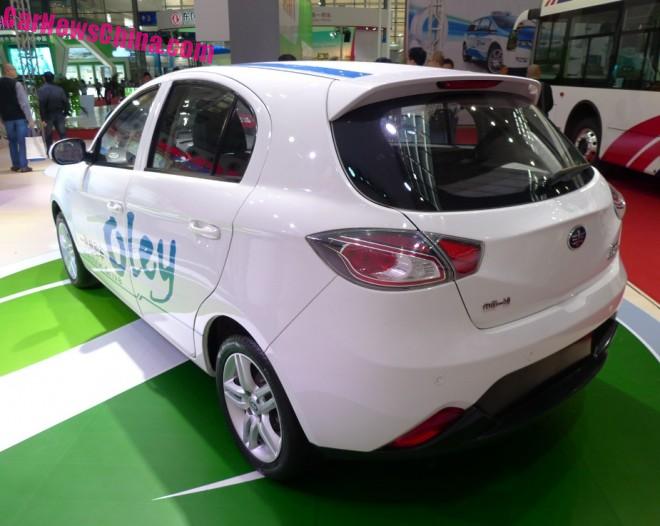 More blue on the roof, ending up in the window wing.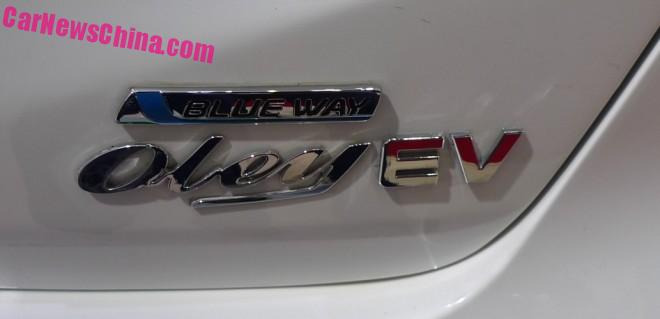 My way or the Blue Way; this is the Oley EV.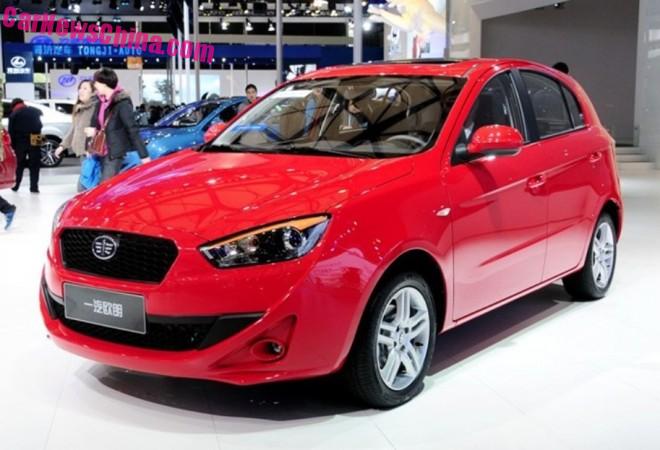 The petrol-powered Oley hatchback for comparison. Price starts at 66.800 yuan and ends at 81.800 yuan. Lone engine is a 1.5 liter four-cylinder with 100hp and 135nm, mated to a five-speed manual or 4-speed automatic.