The new Beijing Auto Senova EV200 has been launched on the Chinese auto market. The Senova E200 is an electric vehicle from China based on the Beijing Auto Senova D20 hatchback. Price after green-car subsidies by central and local governments is 136.900 yuan ($26.400), the subsidies on the EV200 total an impressive 90.000 yuan ($14.500).
The Senova ES210 is powered by an electric motor with an output of an output of 72hp and 180nm mated to a 30.4 kWh lithium-ion battery sourced from the South Korean SK Group.
Top speed is 125km/h. Range is max 200 kilometer. Beijing Auto says range can be extended to 240 kilometer when the vehicle is driven 'economically', which means not going faster than 60 km/h, which should be perfectly possible when driving within the city only. Charging on 220V takes eight hours for a full charge, charging on a fast-charger takes 30 minutes for 80% battery.
The ES210 will initially be sold on 11 cities, including Beijing, Shanghai, Guangzhou, Xuzhou, Nanjing, and Hangzhou. Beijing Auto says they will build a total of 100 service stations in these cities, where drivers can charge and maintain their vehicles.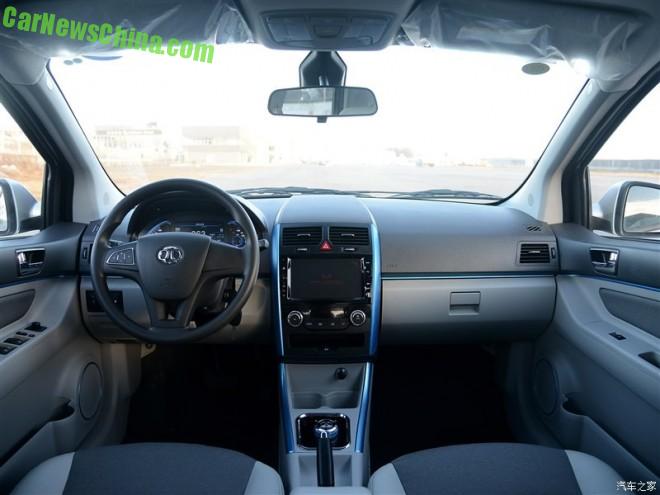 The infotainment system with an 8-inch LCD screen is developed by Foxconn, a company famous for building the Apple iPhone. The system runs on Windows CE. The driver can check the status of the battery on his mobile phone, can remotely start the car, and run a full diagnostics program, if he desires so. The system also enables wireless charging, although most Chinese charging stations aren't ready for that yet.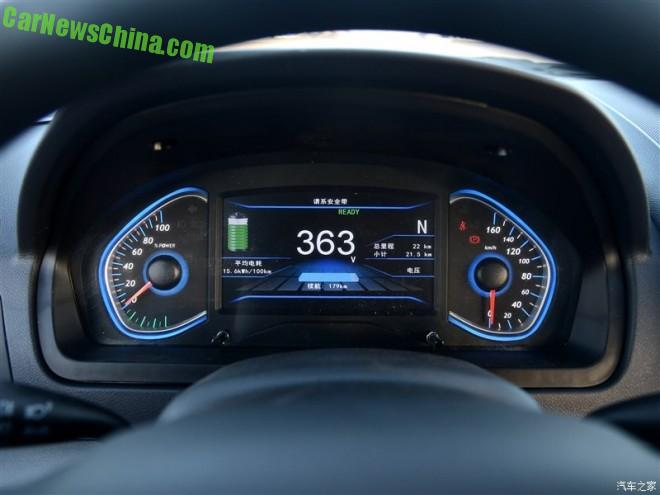 More good looking tech and more blue. Blue = green.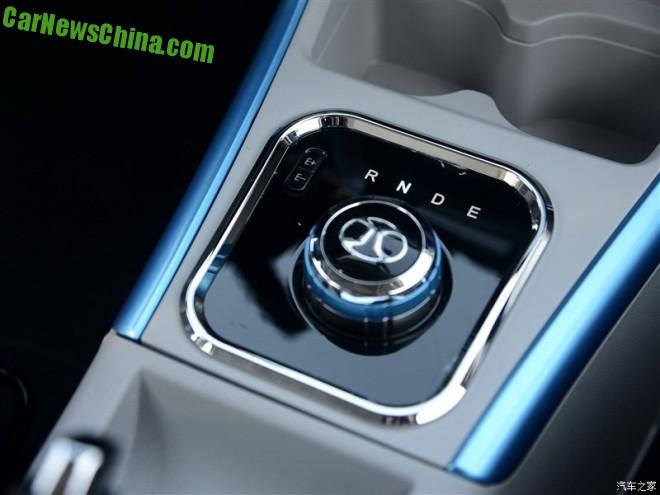 Very sleek drive selector with the Beijing Auto Senova logo.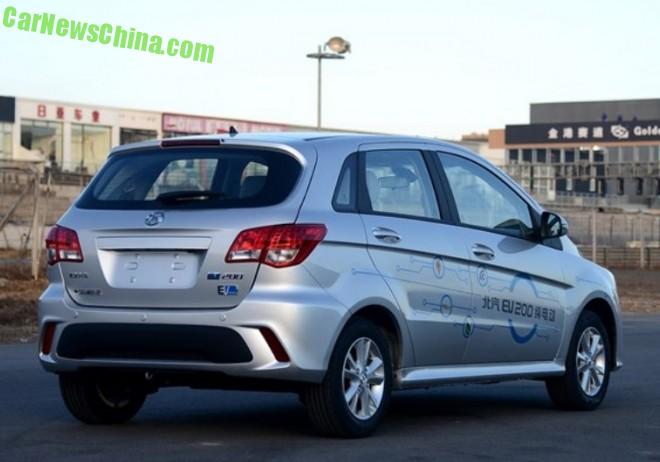 Looks the same as the petrol car except for blue stuff and badges.
Beijing Auto is charging hard into electric. The Senova ES210 was launched yesterday, and the brand showed the Senova E90 EV concept in October, which will hit the market in 2015 as an EV based on the upcoming Senova D80.