A mellow yellow Chevrolet Corvette, Spotted in China in the great city of Shanghai by Reader Antoine Chalendard, thank you for the pictures! The super iconic American sportscar loox magnificent in yellow topped by a black roof and standing on shiny five-twin spoke alloys.
This particular car appears to be the Corvette Stingray, powered by a massive 6.2 liter V8 with 460hp and 624nm, good for a 290 kilometer per hour top speed and a 3.8 second 0-100.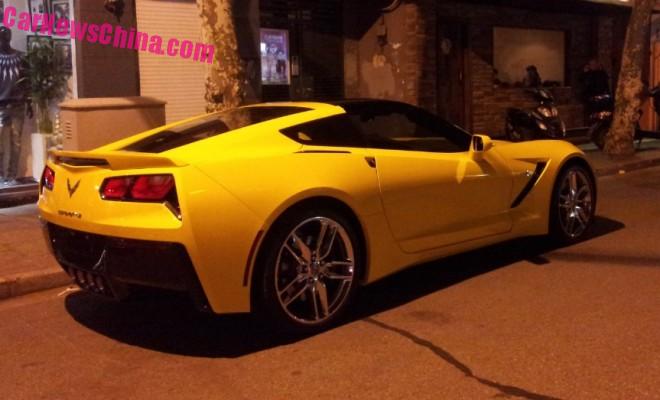 The C7 Corvette is not officially sold in China, and neither was any older 'Vette. Chinese buyers who really want one have to rely one the gray market, a misty dealer-to-dealer network where Chinese dealers buy directly from American dealers, and ship the cars over to China. The first gray C7's arrived in September 2014. Price for the Stingray hovers around 1.7 million yuan or 267.000 USD. MSRP in the U.S. is 55.000 USD. The giant difference is partly caused by China's draconian import taxes and partly by smart entrepreneurship.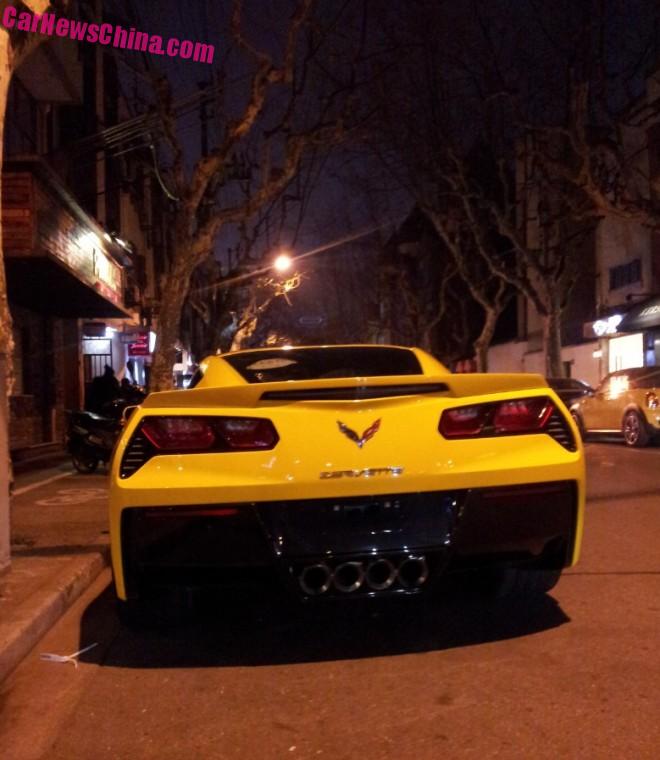 The exhaust pipes that can level Shanghai.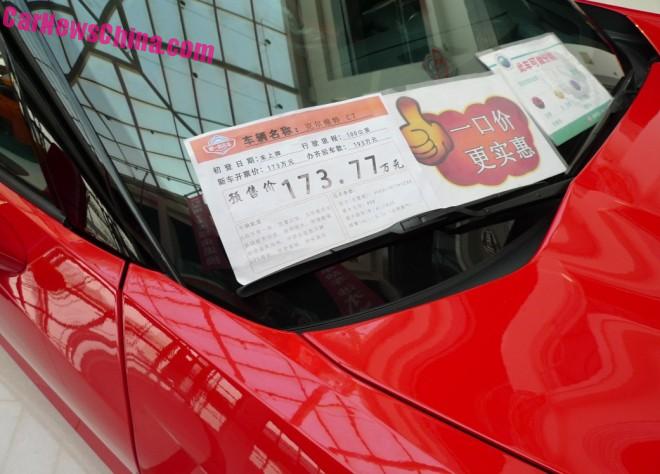 One I found in Beijing for 1.73 million yuan.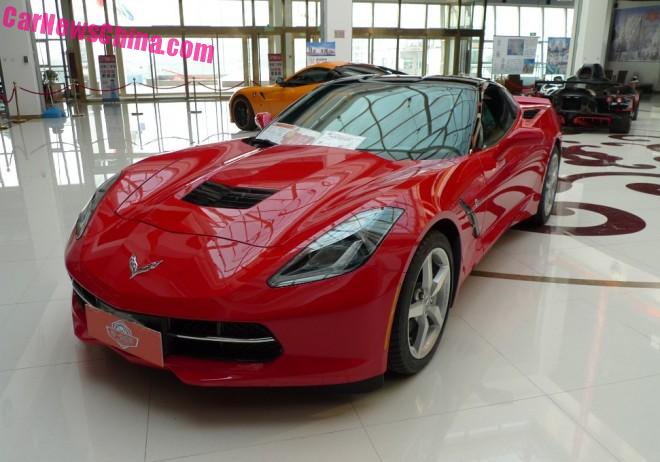 Sold as a true supercar, accompanied by an orange Ferrari 599 GTO and a Tramontana R.