A wondrous white Daewoo Nubira, Spotted in China in the Fengtai District in Beijing. The old Dae' was in a rather good shape, with fresh looking paint, a shiny chrome grille, everything original and no rust in sight. The Daewoo Nubira was manufactured by Daewoo Motors from 1997 until 2002 with a facelift in 2000, this is a facelifted car.
The Nubira was a small family sedan, and its design was seen as rather boring when it was launched. Today however the Nubira has an almost timeless touch, its basic lines and simple shape standing the test of time very well.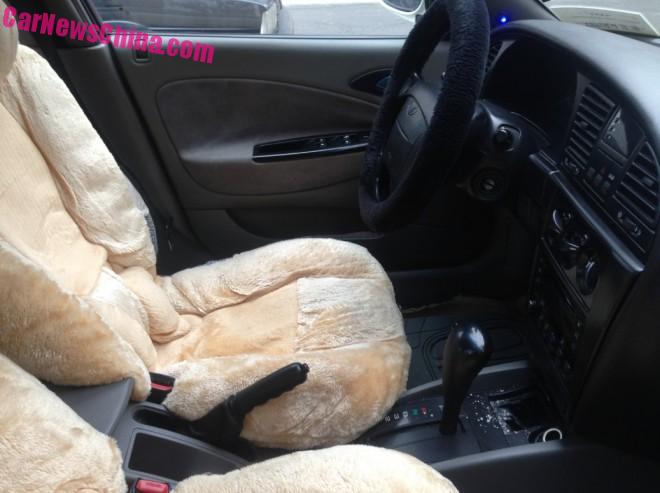 Extra warm seat covers for the harsh Beijing winter. Ash tray is broken but that's no reason to give up smoking. Otherwise all seems all right in here. The Nubira was available with three four-cylinder petrol engines: a 1.6, a 1.8, and a 2.0, mated to a five-speed manual or a four-speed automatic.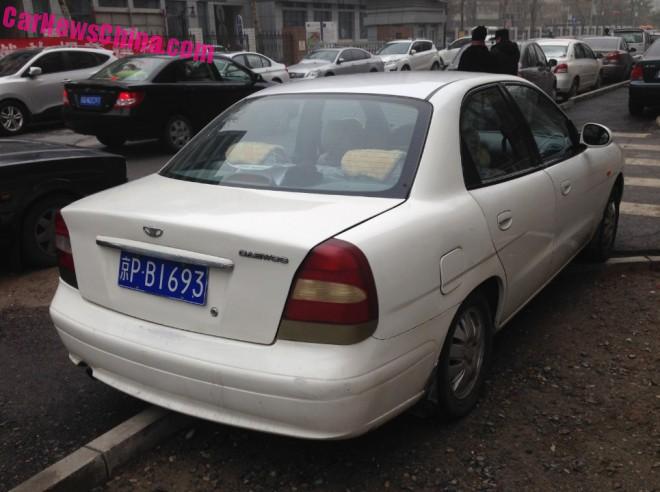 The Daewoo Nubira was never officially exported to China so seeing one in the capital is a rare pleasure. And even the wheel covers are period-original!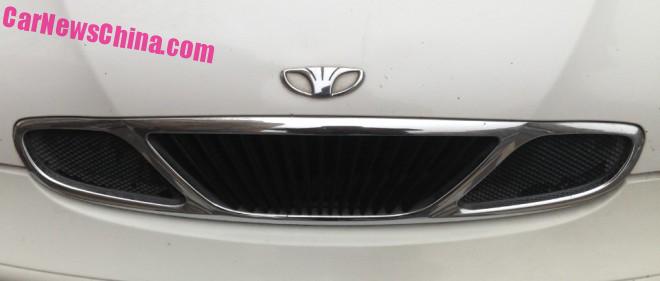 The typical Daewoo grille.