The Tesla Model S P85D has been launched on the tumultuous Chinese car market, priced at a hefty 949.500 yuan or $153.957. The launch of the supercar-sedan has been widely anticipated among power-hungry Chinese car buyers; leading to extended delivery times that will undoubtedly please the gray market. When ordered now the vehicle will be delivered in mid-June, or two and a half month later.
The P85D is a true supercar and claimed to be the fastest accelerating four-door sedan in the world. Powered by two electric motors with a massive combined output of 691hp and 931nm, good for a 249km/h top speed and a 0-100 in 3.2 seconds. The P85D is a giant step into warp-speed territory, the second-most powerful Model S, the 85D, has only 420hp and 601nm. All that power takes only a tiny toll on range; down 480 kilometer compared to 502 for the 85D.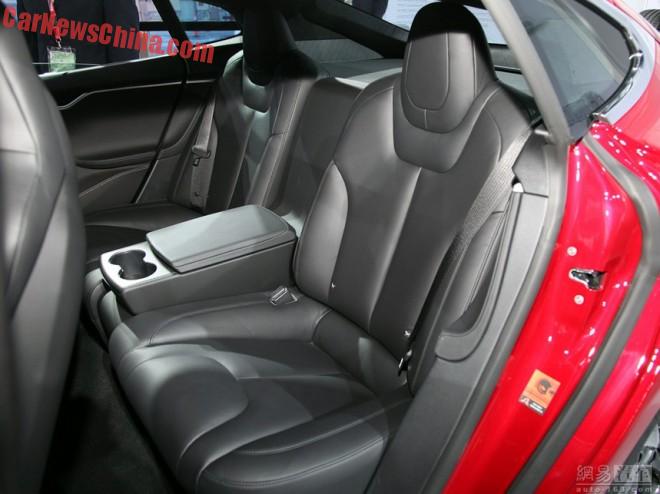 The P85D is the first Model S in China with the optional 'Executive Seating' arrangement, where two captain seats replace the bench. Tesla expects that the vast majority of Chinese buyers will go for the option, as car owners in this segment usually like to be chauffeured around town. Back in June last year we heard that Tesla was working on an extended Model S exclusively for China, but so far it hasn't materialized yet.