The first grey-import Tesla Model S has arrived in China at a car dealer in Tianjin. The dealer claims he has fourteen cars available. Tesla has only one official dealer in China, in Beijing, and plans to open a second one in Shanghai soon. Tesla announced pricing for the Model S in January but first deliveries will only start in June.
That is all too slow for wealthy Chinese car buyers who want a Tesla now.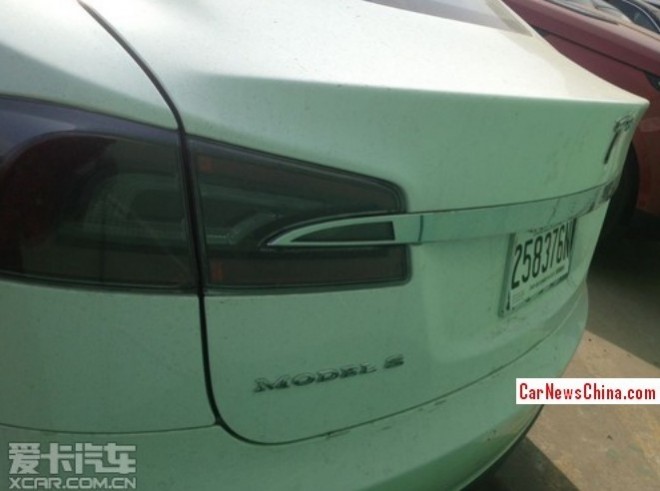 U.S license plate on a brand new Tesla in China.
This is where the grey market comes in, with U.S. dealers or individuals selling directly to dealers in China. Sellers can ask a huge premium over the official price. The dealer in Tianjin is very well aware of the popularity and scarcity of the Model S in China and refuses to announce a price, inviting buyers to bid instead.
When pushed a spokesman said the current bid for this white car stands at 850.000 yuan or  136.000 USD, a premium of 13.000 USD over the official price. This dealer is going to earn a lot of money on Tesla.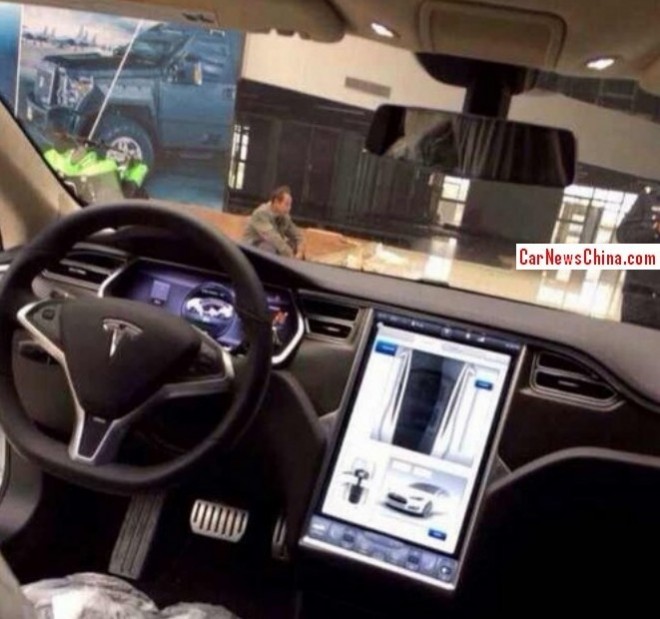 The grey market has an important drawback; the U.S. warranty won't be valid in China, and the official dealers might refuse to maintain gray-imported vehicles. However, a bit of extra cash can solve that in most cases…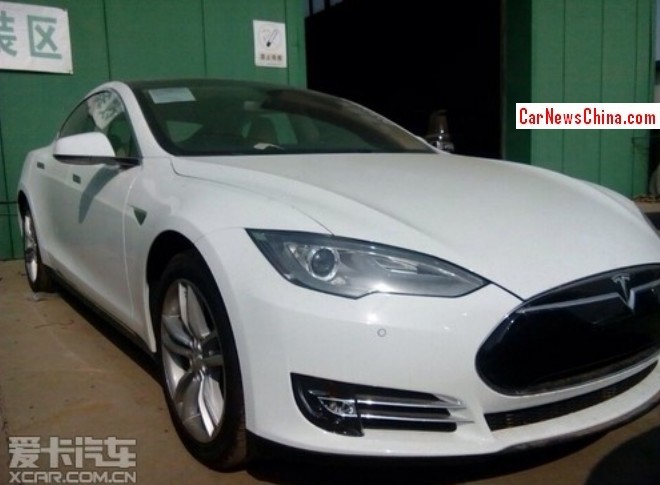 Another white car parked outside. The surroundings don't look very glamorous, but Chinese car buyers couldn't care less. When they want a Model S, they will get it, no matter what glamor or warranty.
---