This is the new Haval Concept R, a concept car featuring a gigantic grille flanked by freakin' angry lights and painted in fiery red; this SUV means business! The Haval Concept R debuted earlier today on the Shanghai Auto Show, previewing a future sporty top-spec SUV that will be positioned above the Haval H9 SUV.
The 'R' stands for, wait for it… 'red'. There is also another Haval concept called 'Concept B', which is blue with the B standing for 'blue'. The Concept B and the Concept R are basically the same car of the same size and based on the same platform.
The idea is that the R and the B will grow into separate series of cars, with the R's being the sporty ones and the B's the sensible ones.
The color of the logo reflects which kind is on hand, the R's have a red Haval logo whereas the B's got a blue one. Chinese carmakers just can't resist to add brands, sub-brands, series, or whatever to make things needlessly complicated. They love it!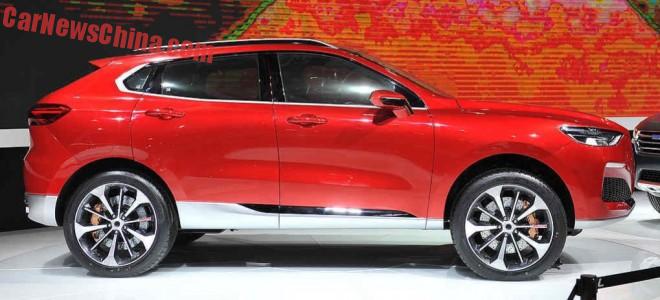 Design is very strong with a long bonnet, a low roof, and a short rear end. Haval hasn't announced anything on engines so we assume the concept doesn't have one. The eventual production version could very well use the beastly 3.0 V6 turbo with 333hp and 480nm that is also used in the Haval H9.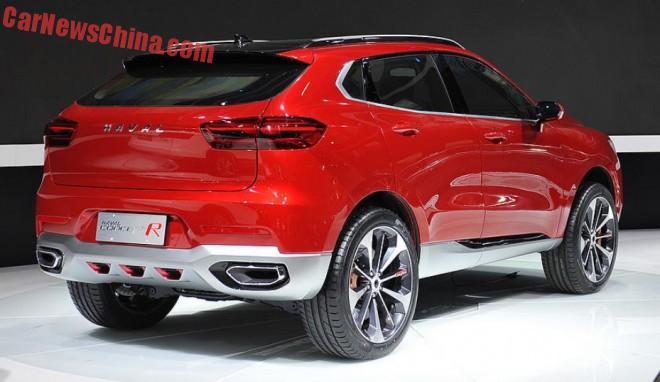 It got those three small vents in the front bumper too. Rear window fashionably small, but the wheels are huge and fitted with sharp matte chrome colored alloys.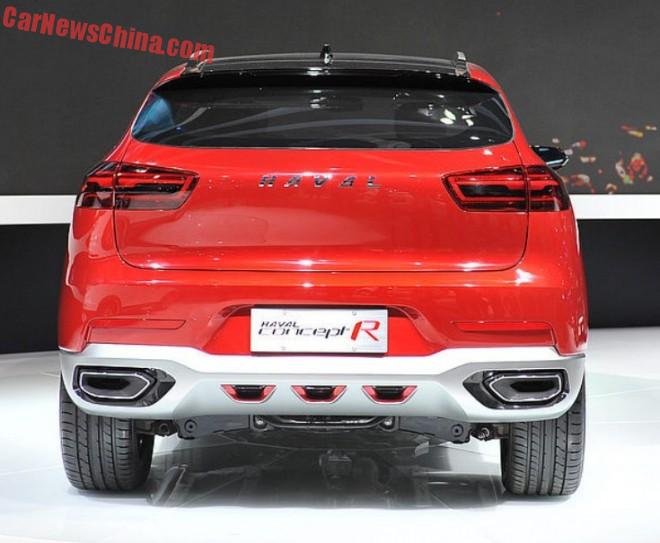 There is a platform underneath the car, with suspension and such, indicating the Concept R is probably not that far removed from production. Let it come!