The Haval H9 SUV was launched on the Chinese car market in late November last year, time thus to check one out at a Haval dealer in the great city of Guangzhou in Guangdong Province. The dealer also sells cars that marketed under the Great Wall and Great Wall-Voleex names, making for the typical confusing mix of brands and sub-brands. No matter that, the Haval H9 stood proudly in the center of the shop, and the first thing that strikes is how huge a machine it actually is, almost five meters long and two meters high.
I met the Haval H9 on the 2014 Beijing Auto Show back in April, but this was the first production car I saw. The overall quality of the vehicle is very impressive, clearly on a much higher level than other local Chinese automakers such as Geely or Chery. It all looks and feels solid and luxurious. Even the footwell looked neat, with fitting carpets and a neat fit & finish. This might sound trivial but it is in this kind of 'forgotten' areas of a vehicle where many Chinese automakers go completely wrong.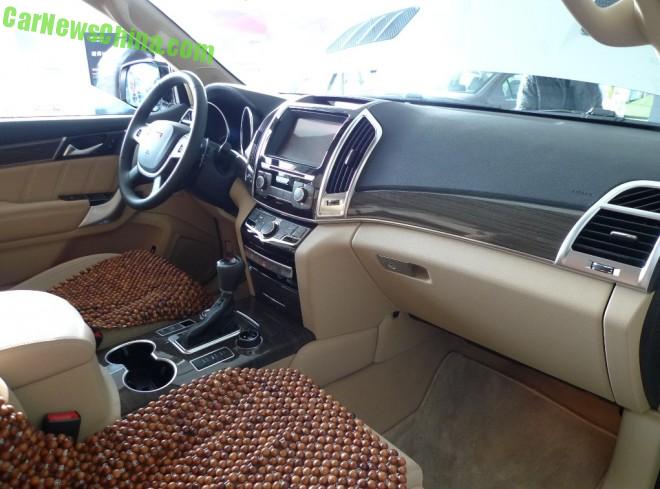 Dials are huge and almost sporty. The large LCD screen sits high in the center console, topping an impressive array of buttons and switches.  Center tunnel in expensive looking wood, featuring a bunch of buttons more, an electronic parking brake, and cup-holders that heat and cool. The fuzzy seat covers are a popular dealer option. They are made of tiny wooden balls that massage the back and upper legs when driving. Some people love it. I tried it a few times but found it hugely distracting on the road.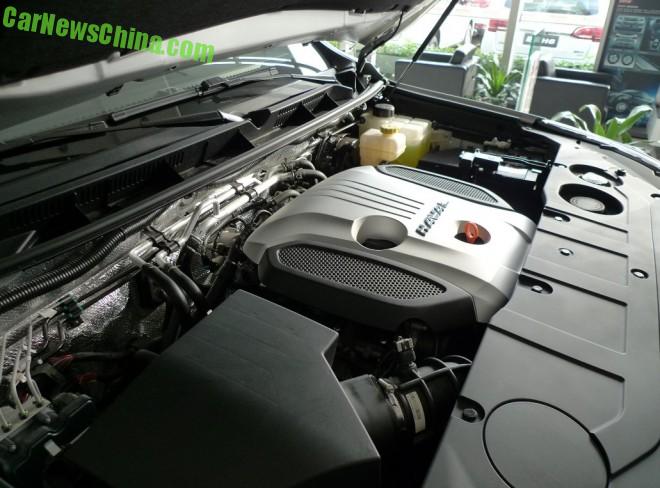 The engine bay looks very neat as well. This is an other area where other Chinese automakers often let down. The Haval H9 is currently available with a 2.0 turbocharged petrol with an output of 218hp and 324nm. Transmission is a 6-speed automatic, sending power to all four wheels. Later this year Haval will launch a 3.0 V6 turbo with 333hp and 480nm, mated to an 8-speed automatic, which will make the Haval H9 a seriously fast SUV.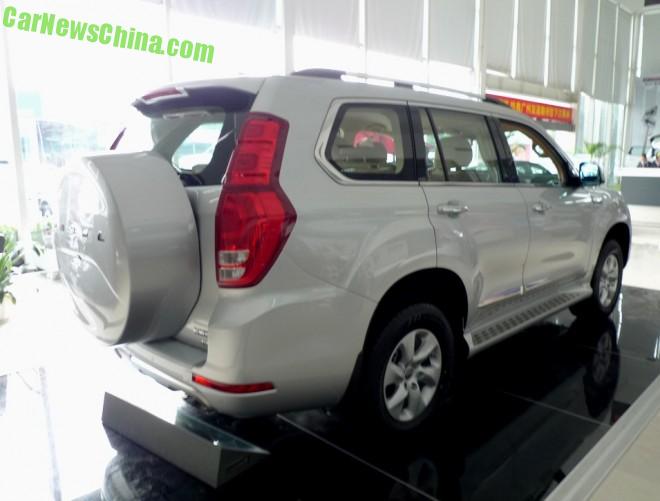 The rear is the weakest part of the design. The taillights are far too large and located too high, emphasizing the whale-ness of the vehicle. The spare wheel cover is plain ugly, and far too big for the surprisingly small wheels of the H9. Price for all this pretty starts at 229.800 yuan and ends at 272.800 yuan ($37.000 – 44.000), the most expensive vehicle Great Wall Motors has ever built, by a large margin. The market however seems to like the H9, staff told me they had sold just over 50 examples since launch, with 24 cars delivered. And indeed I saw two brand new examples on the road during my four-day stay in Guangzhou.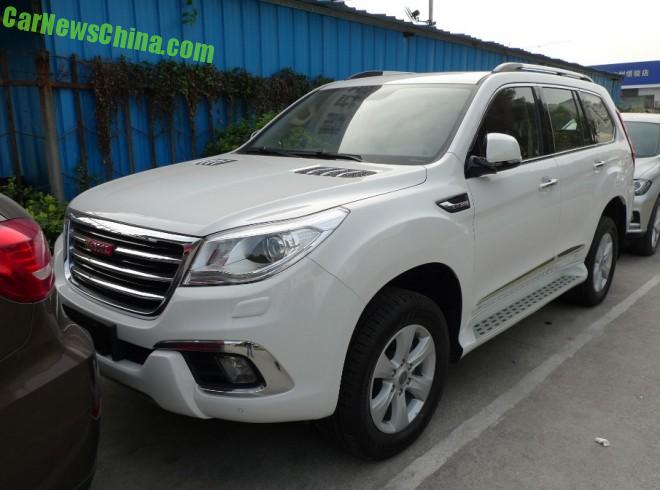 Another white car parked outside…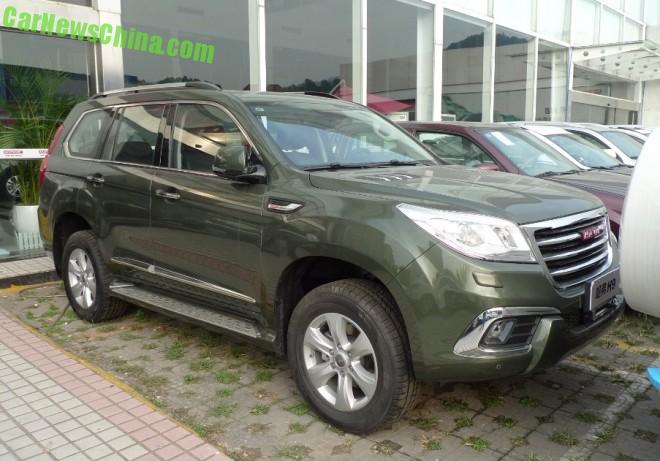 … and a rather hip green H9 in front of the shop.