An amazing Mansory Aston Martin Vantage V8, Spotted in China in the Beijing Tuning Street. The speedy 'Ston is painted in baby blue and prettied up with a Mansory body kit, darkened headlights, darkened windows, black carbon fiber mirrors, and racy tires with matte black seven-spoke alloys.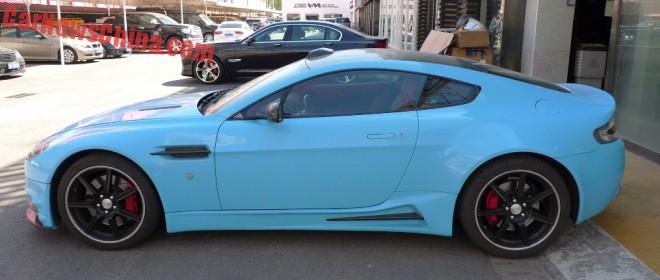 Mansory added carbon fiber winglets in the front fender and under the door. They don't do much really but they surely look fast. Red brake calipers go very fine with black alloys and blue body.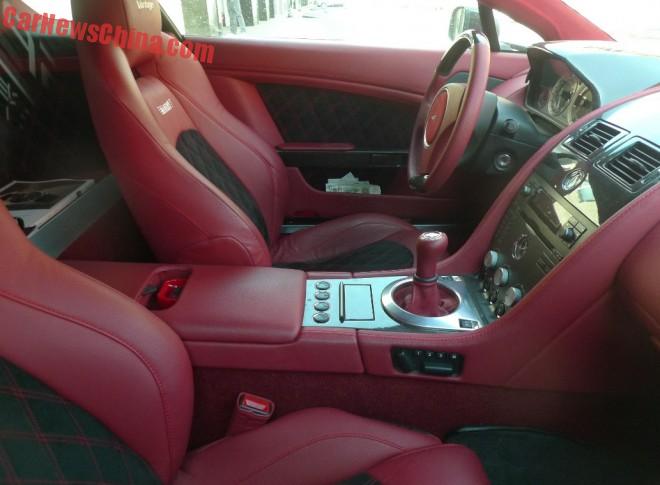 More red inside!, a lot more, and shiploads of leather. Sporty seats, Mansory steering wheel, and a six-speed manual gearbox. The base Vantage is powered by a 4.7 liter V8 engine with an output of 420hp and 470nm. The Mansory kit is mostly optical, but the bespoke exhaust system can add some twenty extra horses.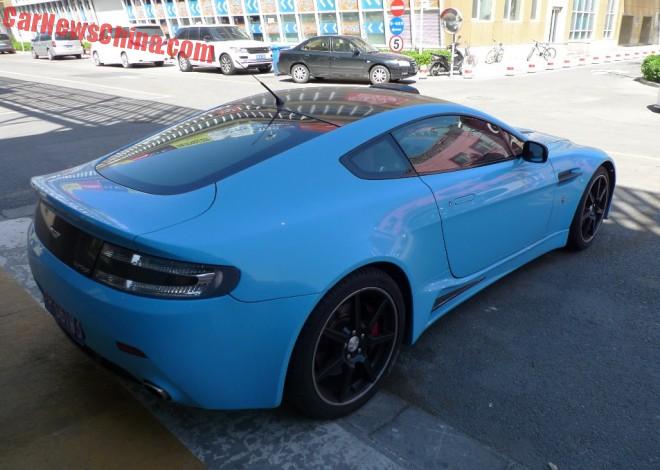 Price of the Vantage in China starts at a steep 2.98 million yuan or $485.000 USD. Sadly, we don't see too many around on the road. Still, we do have a famous China-Aston-Martin Vantage Collection™: fuck you, shiny green, baby blue, Bling with Lambo, with double DB9, shiny purple, and an N240 with a lotta friends.