The brand new 2018 Aston Martin Vantage has been launched on the Chinese car market, showing off its already controversial grille, accentuated here by a yellow line. Only one model is available here, simply called the Vantage 4.0 T. Price is 1.99 million yuan and that translates to a steep $300.000.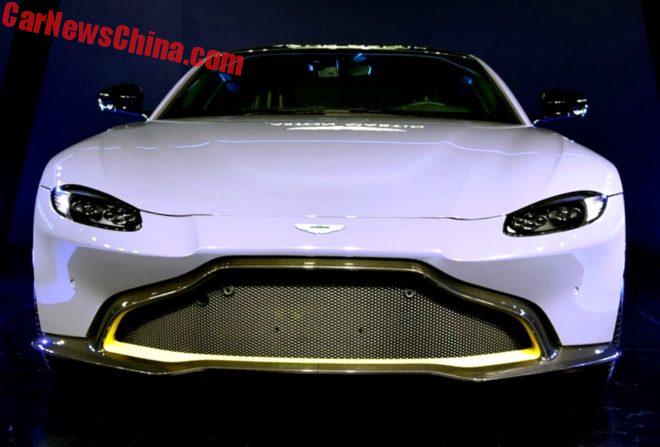 When lights are too small and a grille is too big.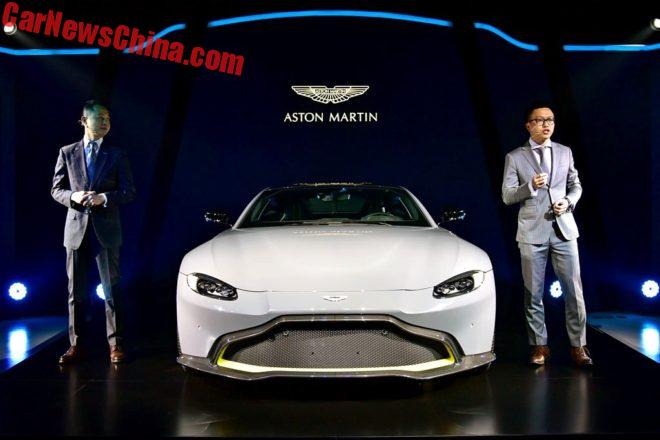 Representatives of Aston Martin China introducing the new grille car.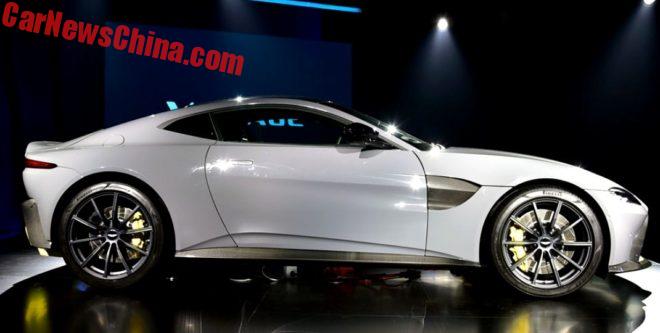 The high price is interesting. The price of the base model of the previous Vantage was 1.98 million yuan, just a tad cheaper than the new one. But that car was powered by a 4.7 liter V8, and cars with engines of 4.0 liter and above are subject to a highest import tariff and high taxes (up to 45% of list price).
The new car however is powered by an AMG-sourced twin-turbocharged V8 that measures exactly 3.982 cc, deliberately kept just under 4.0 liter to  avoid the Chinese taxes (same thing for Porsche, Audi, BMW, you name it). That means the new 2018 Vantage is not subject to the highest tariffs and taxes, but instead to a slightly lower rate of 35% of list price. However, Aston Martin still ask the same price for it. Good for profits! That is, if people buy it.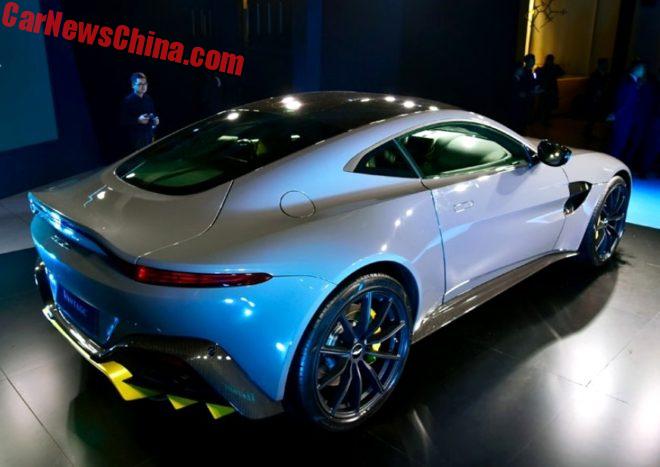 The shoulder line and rear end are beautiful. But it gets a bit messy around the bumper section with huge black carbon fiber 'things' and a bright yellow diffuser.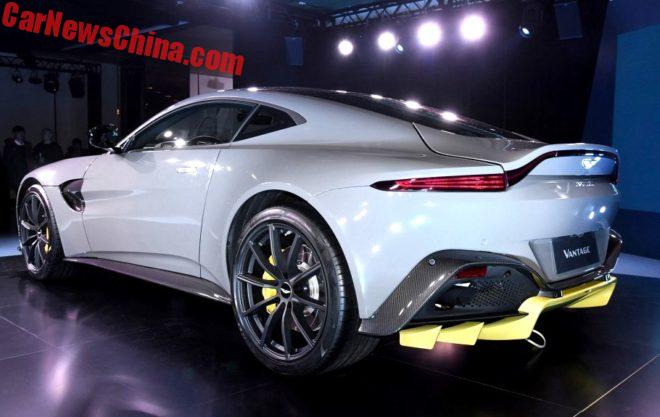 It surely looks racy.
The AMG engine poops out an impressive 510 hp and 685 Nm, good for a 314 km/h top speed and a 0-100 in 3.6 seconds. Gearbox is a ZF 8-speed automatic. Power goes to the rear wheels via Aston-Martin's 'E-Diff' (Electronic Rear Differential). Curb weight is 1530 kilo.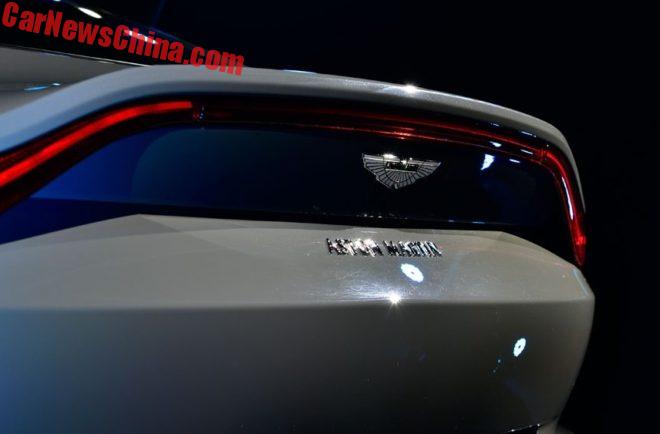 No you are not seeing double. It has a badge saying Aston Martin on the wing and there is another Aston Martin badge just centimeters below it.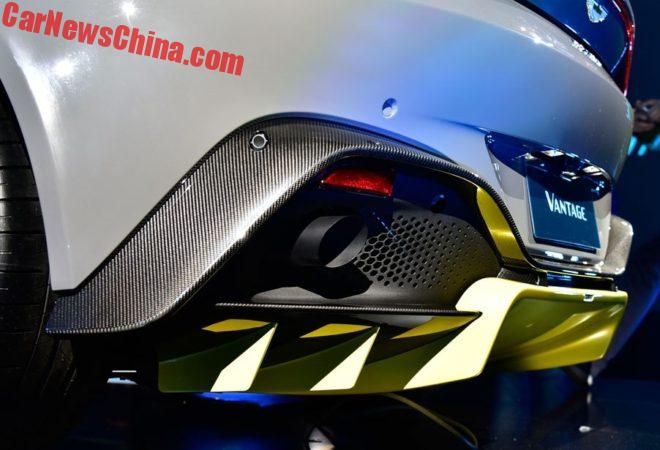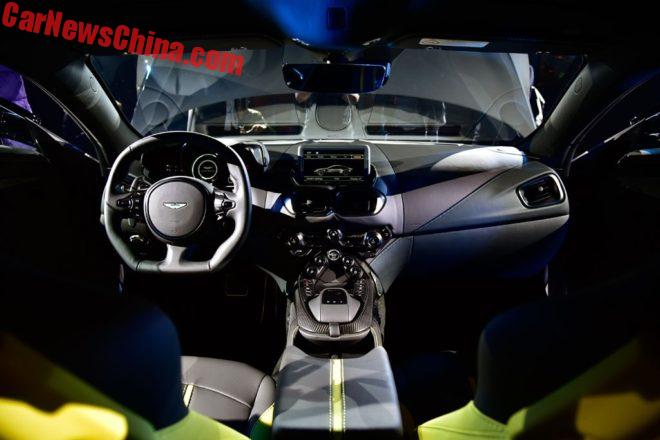 The interior is as challenging to the eye as the grille. There is just so much going on here.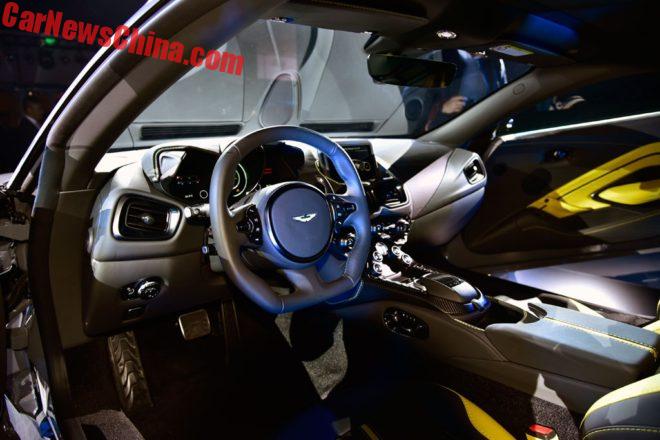 Look for just one example to the air vent on the left side of the steering wheel. It doesn't sit straight. It is angled, And it sits in a frame that is wider on the right than on the left.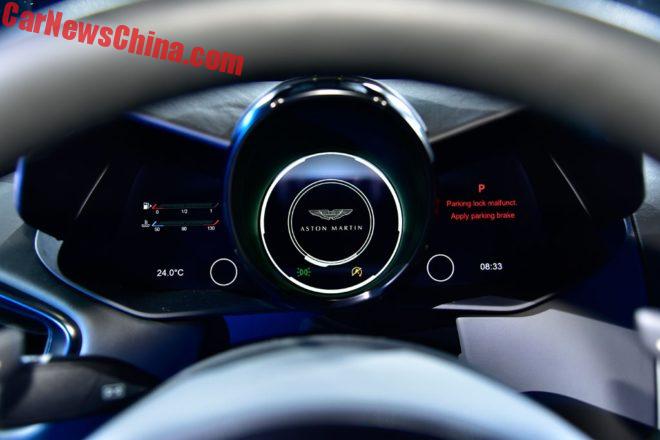 A fully digital instrument panel with a very neat rev counter in the middle.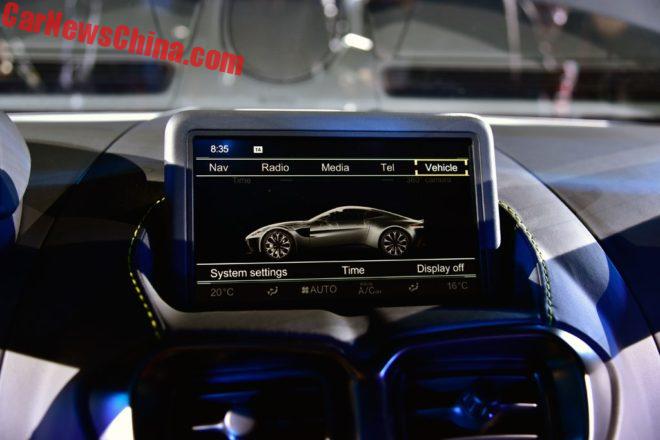 The tiny screen measures just 8 inch.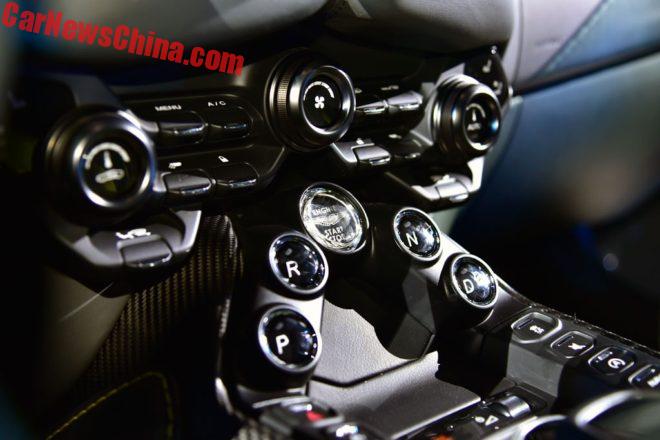 So. Many. Buttons. Ans they are stacked so close to each other.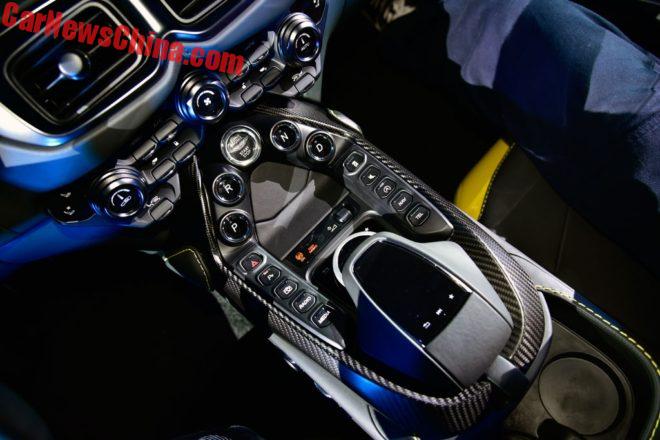 A bird's eye view, trying to get some perspective on this utter mess. Note controller for the infotainment system; shipped in straight from Mercedes-Benz.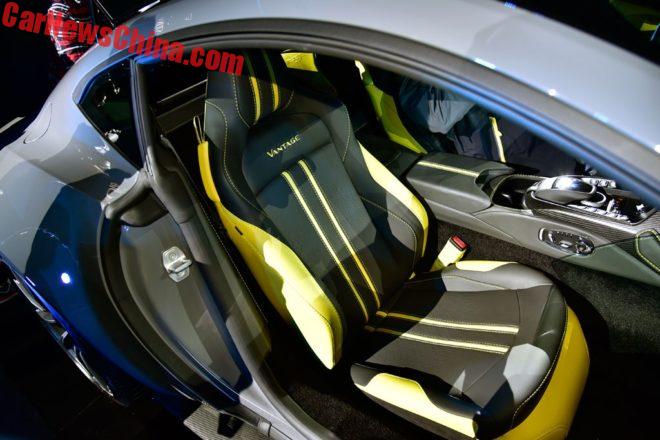 The seats look great, here with yellow striping matching the rear diffuser.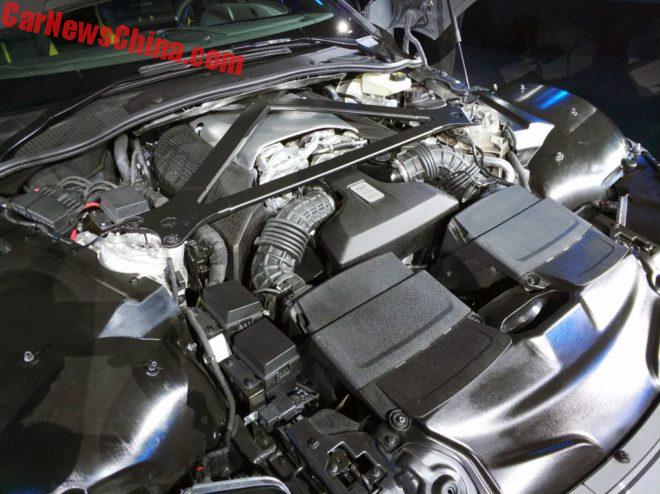 The 3.982 twin-turbocharged V8.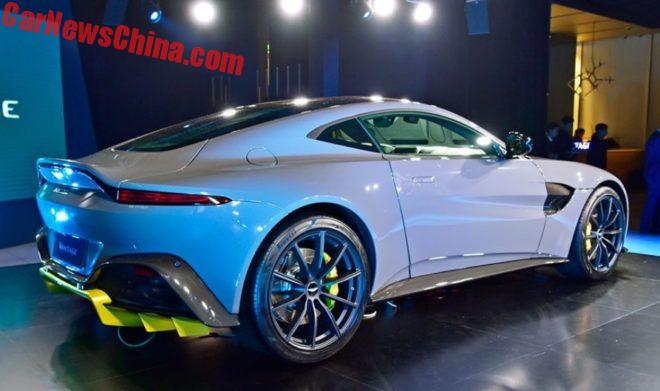 Ducktail spoiler is non-adjustable. It is always full-up.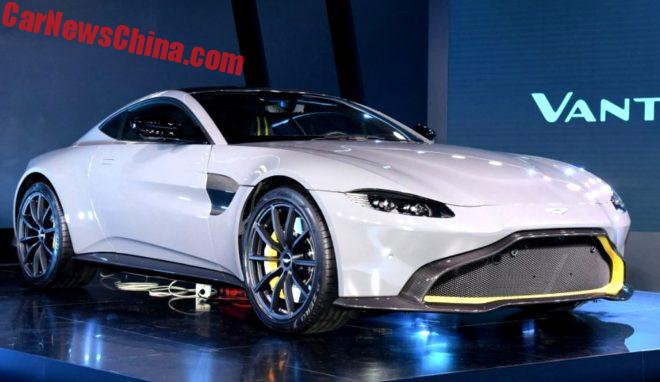 The basic design is very beautiful. But the nose ruins all.