A very cool Aston Martin Vantage S supercar in Gulf Livery, Spotted in China by Erich Q in the great city of Zhengzhou in Henan Province. Sadly, the vehicle does not like us very much. It says: "Fuck you the fucking fucker", above the left front wheel arch. Well, that ain't very nice now, or is it?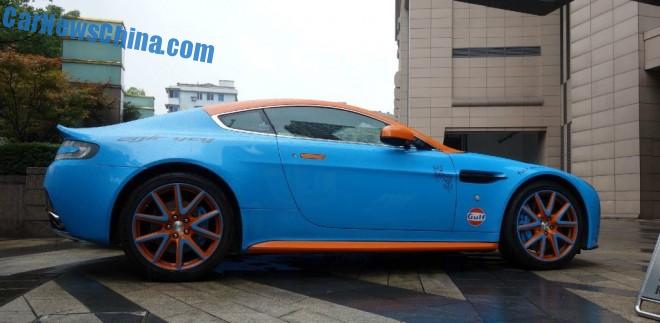 So pretty and so rude. Blue body, orange roof frame, orange A-pillar, orange mirrors, blue orange alloys, blue brake pads, orange side skirts, orange doorhandles, and Gulf stickers. A work of great intensity, especially with all that fuck at the front.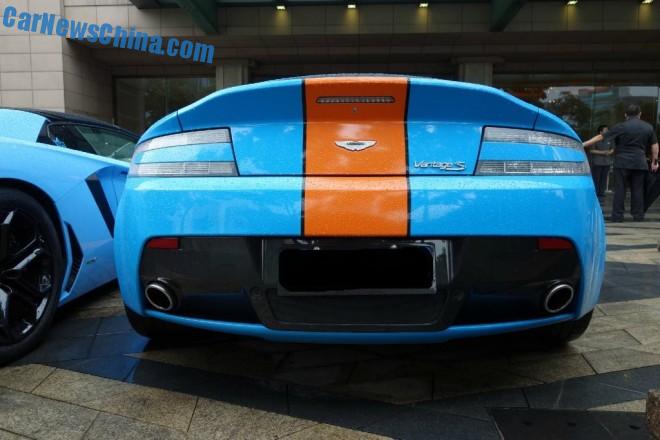 Orange racing stripe for fast fuck! To the left a Lamborghini Aventador Roadster in baby blue. Also nice, but no fuck.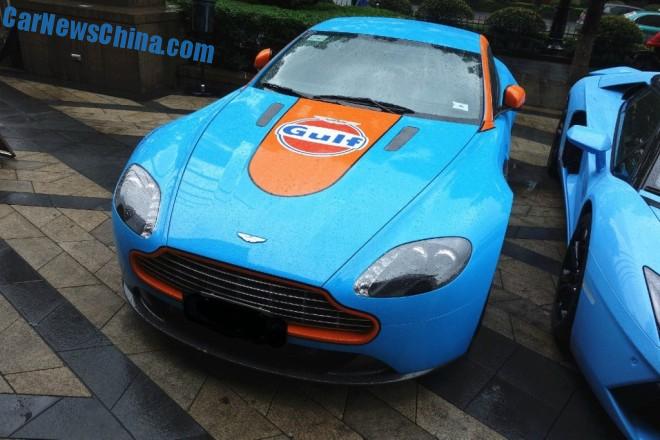 No fuck at the right. The Aston Martin Vantage S is powered by a 4.7 liter V8 engine with an output of 430hp and 490nm, good for a 304km/h top speed and a 0-100 in 4.5 seconds. Fast fuck! Price in China starts at a steep 2.98 million or $485.000 USD.
Time now, for our China-Aston-Martin Vantage Collection™: shiny green, baby blue, Bling with Lambo, with double DB9, shiny purple, and an N240 with a lotta friends.