A very rare Renault Scenic RX4, Spotted in China in the Dongba area in the faraway eastern suburbs of Beijing. The strange Frenchman was in a very fine shape; painted in a shady kind of green with big black bumpers, no rust or bust in sight, and still fitted with the original five spoke alloys. The tires however seemed a tad too old…
The Scenic RX4 was an early crossover based on the first generation Renault Scenic ('Scenic 1') MPV, which was manufactured from 1996 until 2003 with a facelift in 1999. The RX4 arrived in 2000 and was made until the end in 2003.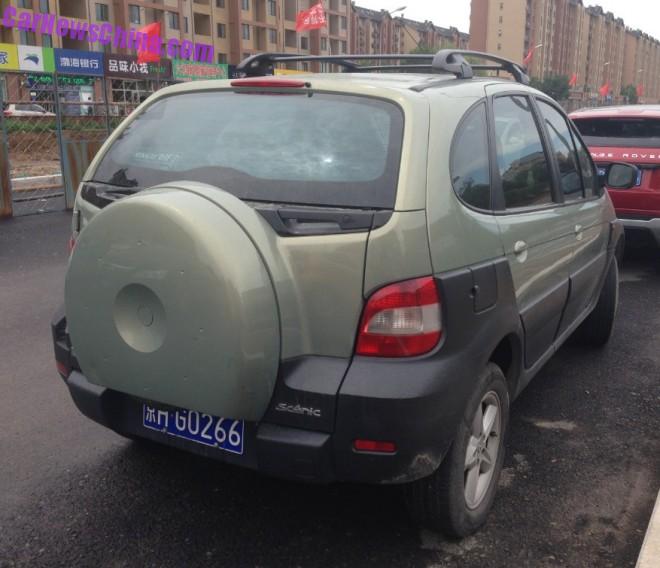 Unlike most of today's crossover cars the Scenic RX4 was a serious piece of work. It's four-wheel drive system (cutaway!) was designed by Austrian specialists Steyr Daimler Puch, the rear suspension was re-engineered and strengthened, and ride height was up by a massive 12.7 centimeter.
The rear parts of the four-wheel drive system and redesigned rear suspension took up the space for the spare wheel, which was then moved to the back, adding to the rough crossover look.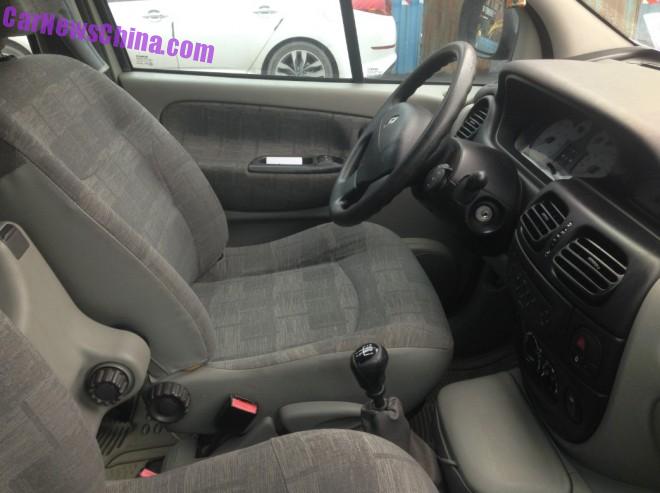 The interior however was standard Scenic, seen here in very good shape again. The RX4 was available with two engines: a 2.0 four-cylinder petrol with 113hp and 168nm, and a 1.9 liter four-cylinder turbo diesel with 94hp and 176nm, both mated to a five-speed manual transmission.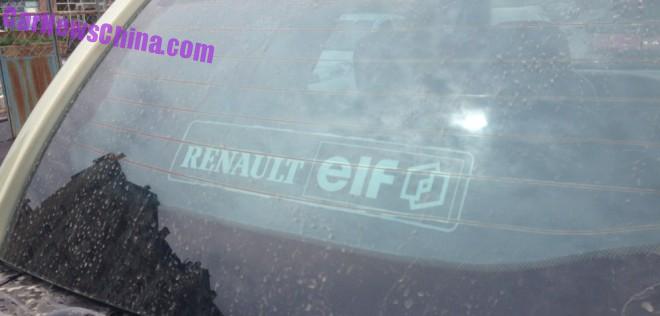 The Scenic RX4 was never officially imported into China so how this fine example ended up in the capital in somewhat of a mystery, but it is most likely an ex-embassy car. Interestingly, the pre-facelifted base model Scenic was manufactured in China in 2000 by the Beijing Automotive Industry Corporation (BAIC), only 300 examples were built from CKD kits before the whole venture was abandoned.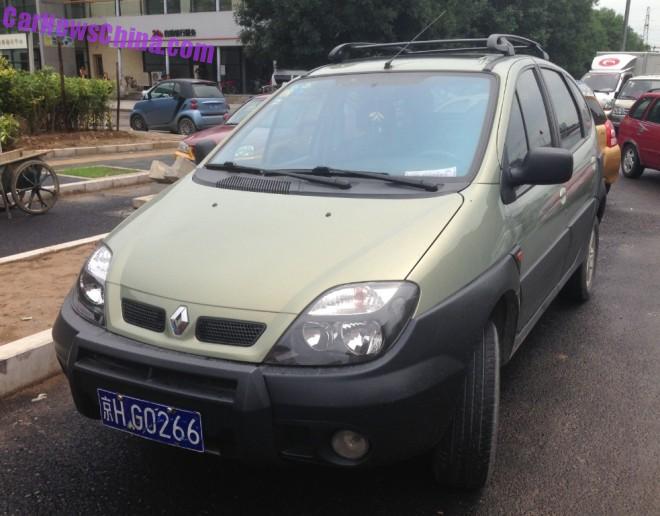 Roof rack was optional but almost every buyer bought it. Where else to put your bicycles, surfboards, or those fancy big dogs? A truly special car in a wuzzy city, may she ride a many mountain miles more.