A lunatic Lexus LFA supercar, Spotted in China in the great city of Shanghai. The Lex' is painted in virgin white and further legged up with darkened windows, a brothel red interior, five-twin spoke gold alloys, and big brake calipers in the same color as the inside.
The Lexus LFA is very rare in China, just four other examples are known to be in country: blue promo car, a baby blue car in Beijing, a red one in Beijing,  and another red in Hangzhou. It was very expensive with a price starting at 5.9 million yuan or $912.000 in 2011 exchange rates.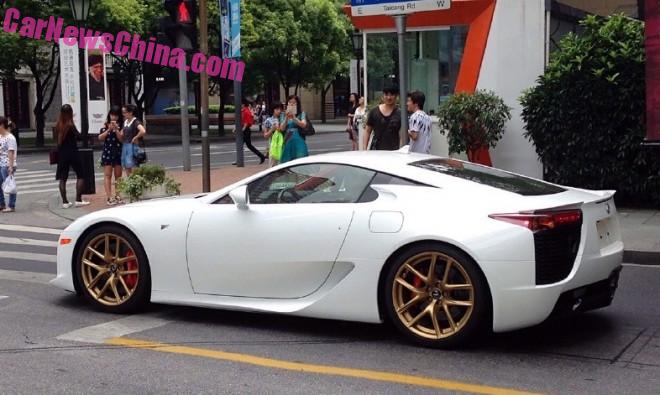 The monstrous LFA debuted in 2010 and production ended in 2012 after only 500 examples were made. Power comes from a manic high-revving 4.8 liter V10 with 560hp and 460nm, good for a 326km/h top speed and a 0-100 in 3.7 seconds.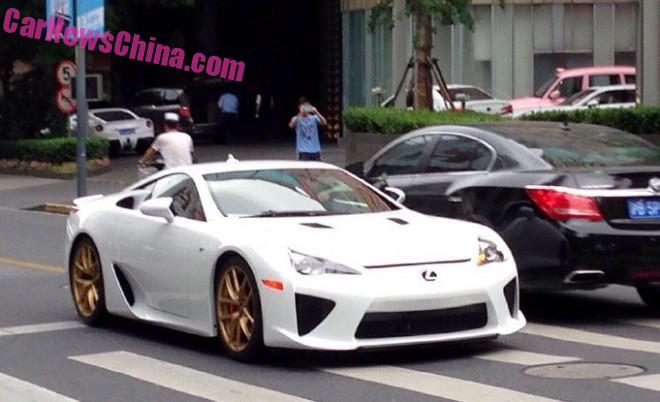 The same car was later seen on another nearby location. Note Ferrari F12 in the background and pink Geely Englon taxi on the top-left. We met said taxi before, at the same place with a McLaren and some other supercars.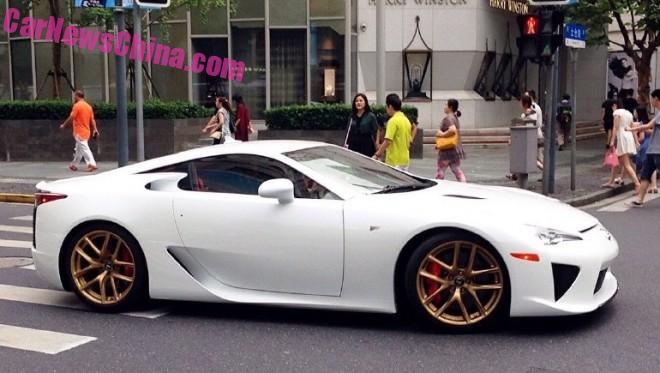 Still looks incredible today, especially those air inlets above the rear wheels.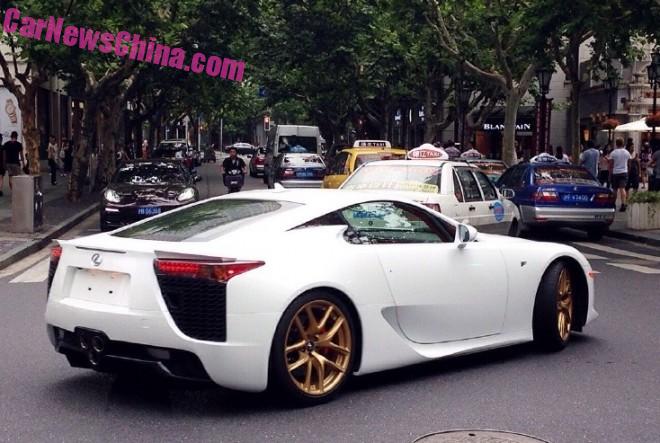 No license plates so probably a 'new' import from the United States.