More photos of the spectacular white Ferrari 488 Spider in China. Two days ago we saw the same car during a personnel training, and now we have her fully exposed in front of a Ferrari and Maserati dealer in the great city of Nanjing in Jiangsu Province.
The spectacular 2016 Ferrari 488 Spider will officially debut on the Frankfurt Motor Show later this month, but China got it first.
The Ferrari 488 Spider is the open-top version of the Ferrari 488 GTB. Power comes from a ferocious 3.9 liter twin-turbocharged V8, good for 670hp and 760nm. The Spider will be launched on the Chinese car market in late Q4. Price yet unknown, but it will be at least half a million more expensive than the GTB which goes for 3.38 million yuan or 530.000 USD.
China is the largest market for Ferrari, so it doesn't come as a very big surprise that the Spider pops up in country first. Nanjing however is not the first location one might expect. It is big and rich, but no way as big and stinkin' rich as cities like Beijing, Shanghai, Shenzhen, Guangzhou, or even Chengdu.
Now this: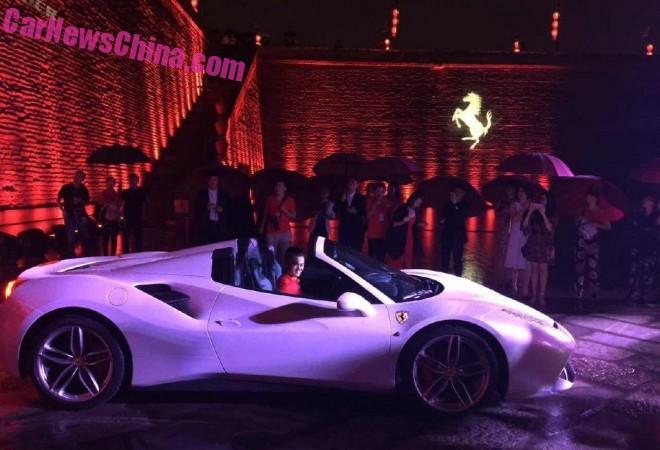 Fresh photos of an official Ferrari VIP event for the 488 Spider in central Nanjing, no media allowed. The car appears to be the same as on the daytime photos, seen here open top with a smiling Ferrari man inside. Events like this seldom go alone, so there are likely more Spiders out there…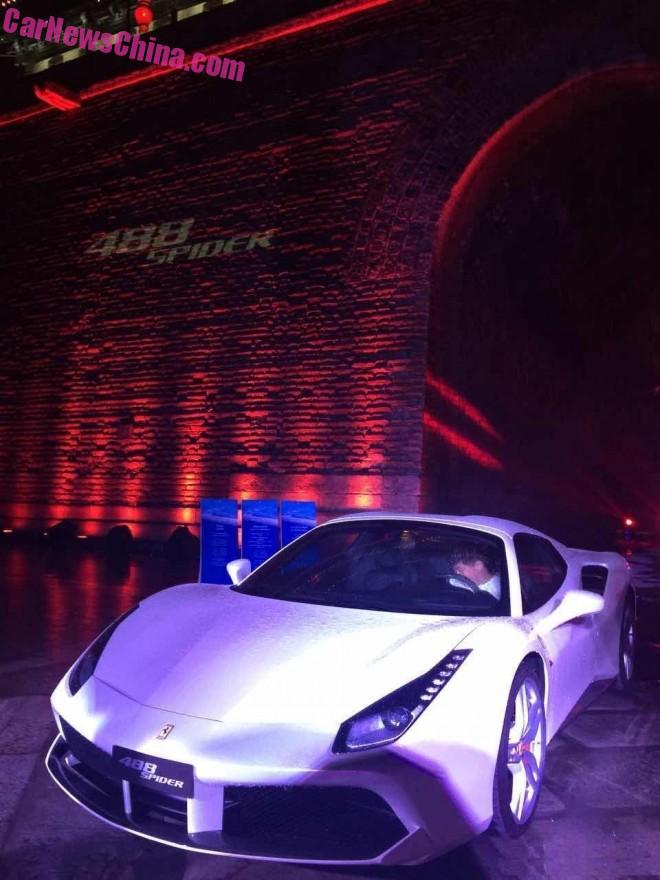 The location of the event is interesting. It is the old and ancient Nanjing city wall. Ferrari came under a lot of fire in 2012 when they drove a 458 Dragon Edition on the wall. All seems forgiven today, and the 488 Spider safely stayed on the ground.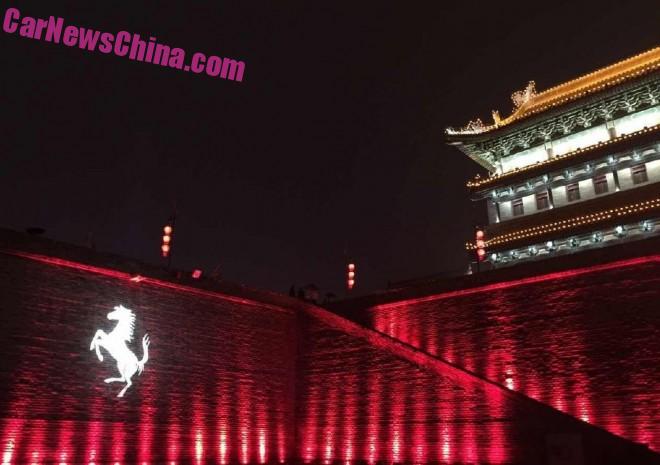 The Ferrari logo on the ancient wall.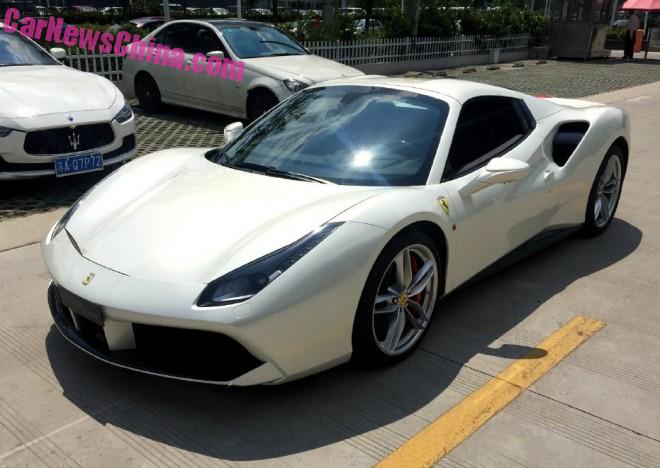 Back to the dealer again for more Ferrari photo p*rn!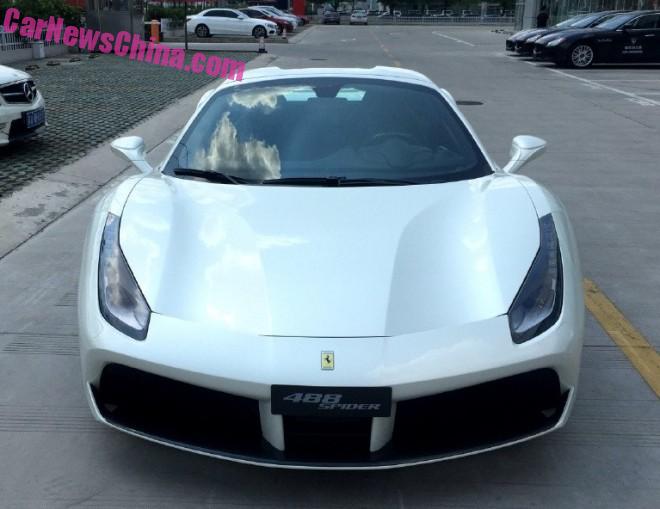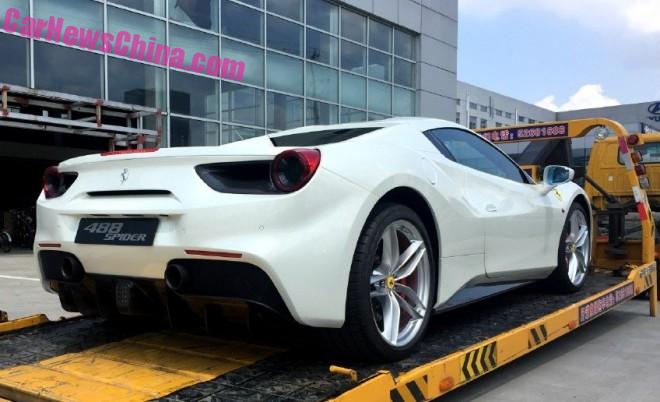 The Spider on a flatbed, on its way to another event..? More photos as we get 'em!