The spectacular 2016 Ferrari 488 Spider will officially debut on the Frankfurt Motor Show later this month, but China got it first. A pearl white example was seen in the great city of Nanjing in Jiangsu Province, at what appears to be a training of some sort.
The Ferrari 488 Spider is the open-top version of the Ferrari 488 GTB. Power comes from a ferocious 3.9 liter twin-turbocharged V8, good for 670hp and 760nm. The Spider will be launched on the Chinese car market in Q4. Price yet unknown, but it will be at least half a million more expensive than the GTB which goes for 3.38 million yuan or 530.000 USD.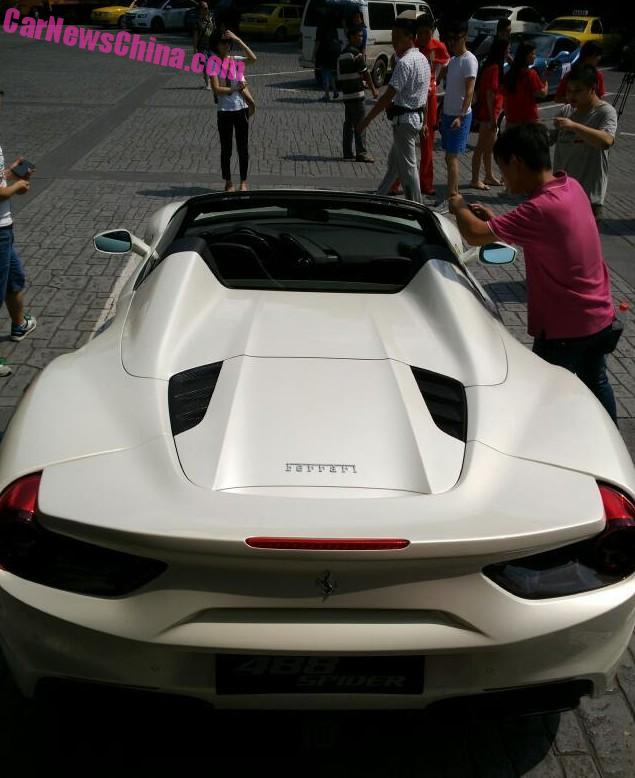 Roof down! Fortunately the weather was good down there in Nanjing. Beautifully sculpted rear end, but the engine is invisible now.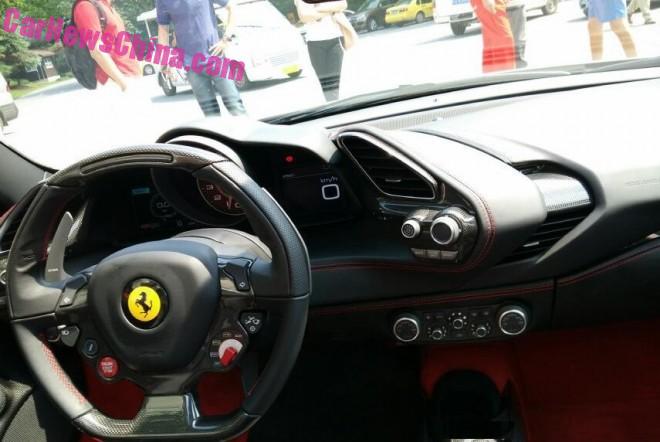 The dash is the same as in the GTB, except for…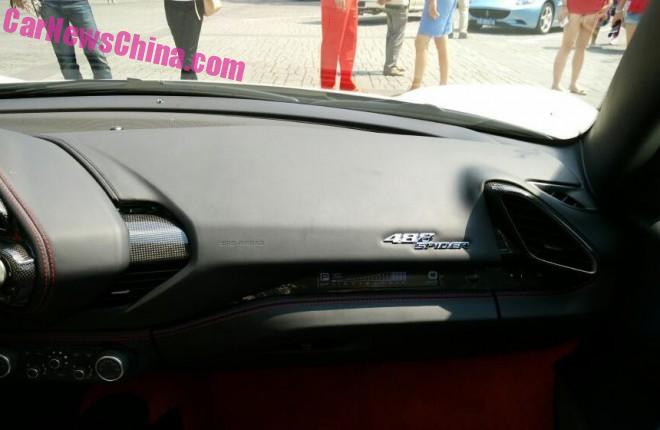 … a littler monochrome screen for the passenger, which shows revs, speed, gear, and G-forces.

The wife will love it.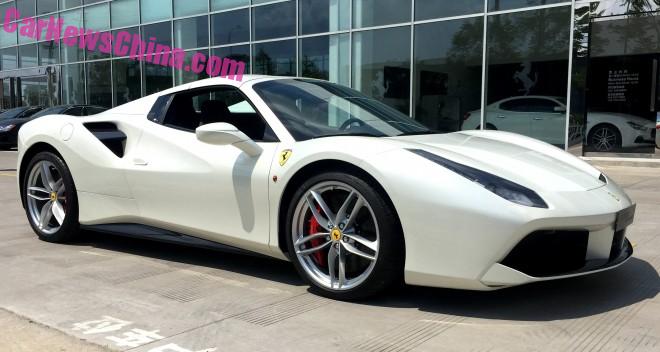 Update. The same car seen in front of a Ferrari-Maserati dealer in Nanjing. We will get more photos soon, new post to follow tomorrow!