A majestic Soar Automobile 1961 Rolls-Royce Phantom stretched limousine, Spotted in China by Reader Richard in the great city of Jinan in Shandong Province, thank you for the photos! This particular example is painted in beige over red, and fitted with fog lights and giant shiny bumpers.
The Soar Automobile Phantom is so long it is classified as a commercial vehicle in some provinces, just like the Maybach 62. It therefore has yellow license plates instead of blue ones, and it even has the obligatory government-issued light blue stamp on the front fenders, displaying the maximum number of passengers that are allowed in, just like on vans and mini buses. The Soar, according to said stamp, can seat ten. Whether the license plates are completely real is not really sure. Six is a lucky number in China and this car has five of 'em.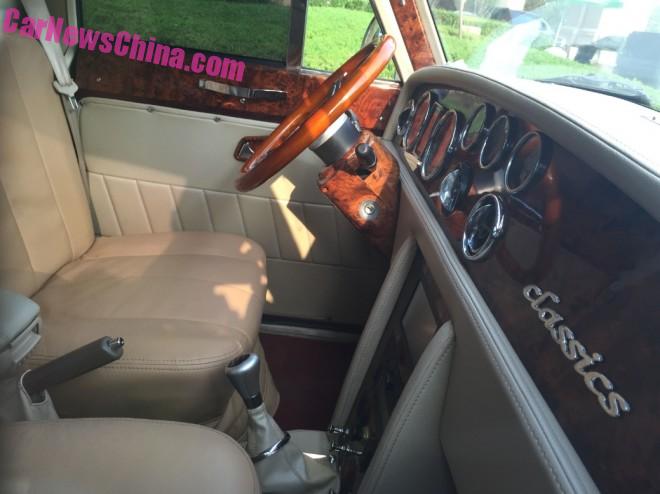 Lots of fake wood and fake leather, instrument panel full with chrome. Center console looks rather modern with a fancy flat screen for the infotainment system Red floor mats are king. Manual gearbox with a shiny gray knob. Fuzzy 'Classics' badge on the right.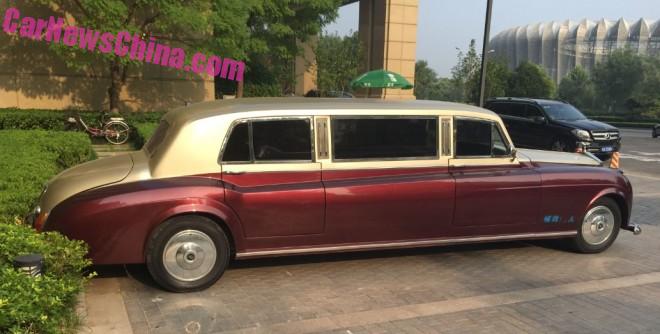 Soar Automobile was/is a company from the great city of Qingdao in Shandong Province, specialized in making 'wedding cars' and other specialty vehicles. Such wedding cars are used at wedding parties and for wedding-photo shoots, and some hotels use them for ferrying guests. Soar also owned the famous Jinma brand, which manufactured even weirder classic-looking retro cars.
The company is presently trading under the Jory name, making police cars and ambulances and such so. The Chinese name is still the same (索尔, Suo'er = Soar). A while ago we heard they had ended production of the Phantom, but we are seeing them a lot recently, which could very well mean that production has started again.
The vehicle is 'inspired' by the 1961 Rolls-Royce Phantom. It is based on a Great Wall SUV platform and powered by a China-made Mitsubishi 2.4 four-cylinder petrol with 135hp and 200nm. Not very fast, but very big: 6900/1920/1750, wheelbase is 4800 and weight is 2090kg. Those who want something more sporty can go for the SWB version.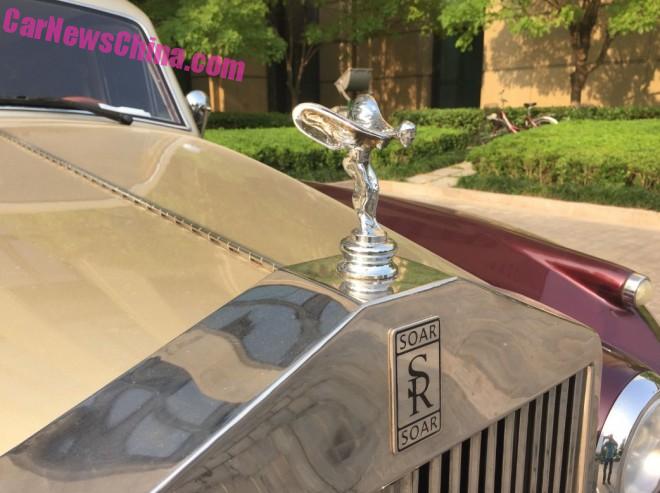 The Flying Lady looks spot on. Badge a creative piece of work! But they will also sell you a 'real' Rolls-Royce badge if you need one.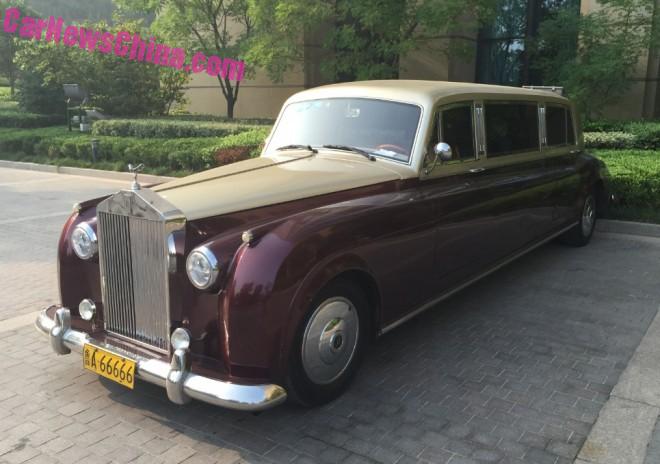 The ultimate wedding car. Rolls-Royce never made the Phantom that long. Wheels are works of art, and mirrors are perfectly in style. The Soar Automobile is a sure future classic from China.