Geely has released an official image of the dashboard of the upcoming Geely Emgrand NL-3 SUV, and it looks rather spectacular with an all-digital instrument pod and a large touch screen in the middle. Start button just to the right of the flat-bottomed steering wheel. Right air vent is huge.
This is how it looks for real. The instrument pod is different here with a more conventional set-up and analogue dials, indicating the all-digital system is only for the high end of the line-up. Shape of the handlebars is funky but fuzzy, and most fuzzy is the large black hole in the center tunnel which doesn't seem to have any function at all.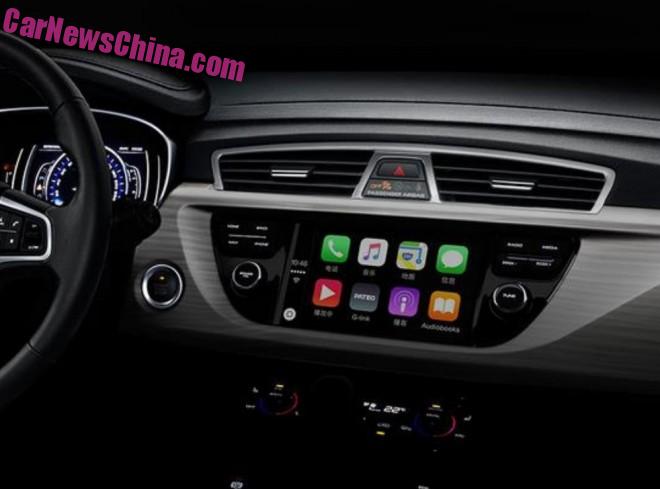 A closer look reveals that the screen in actually not that big, flanked by black panels on each side. And then there is an odd little display above the screen under the alarm button, it seems to be home to a few warning lights including a large one saying 'passenger airbag'.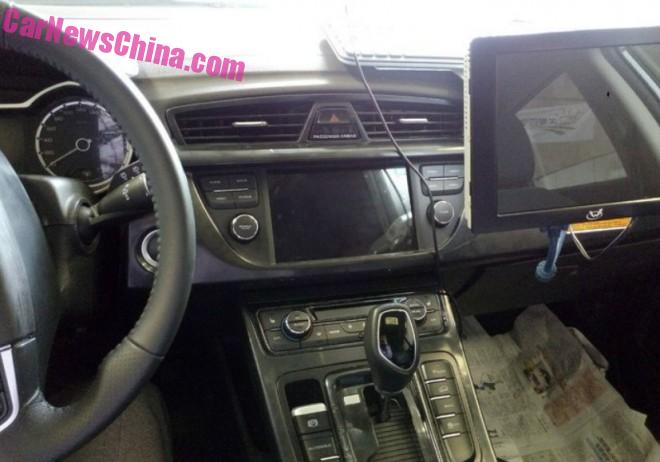 The exact 'passenger airbag' warning can be seen in white in this test car, also showing the tiny screen again and the conventional analogue dials.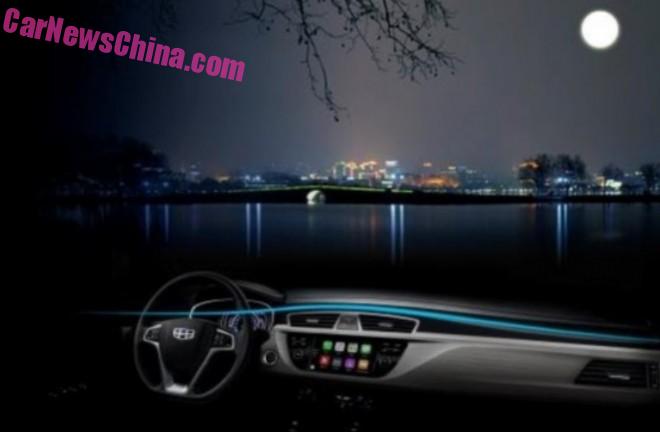 Geely says the shape of the board is inspired by the famously pretty bridges over the famously pretty West Lake in Hangzhou city (wiki), hometown of the company. Geely also says their new infotainment system is Apple CarPlay enabled, a first for a China-made car.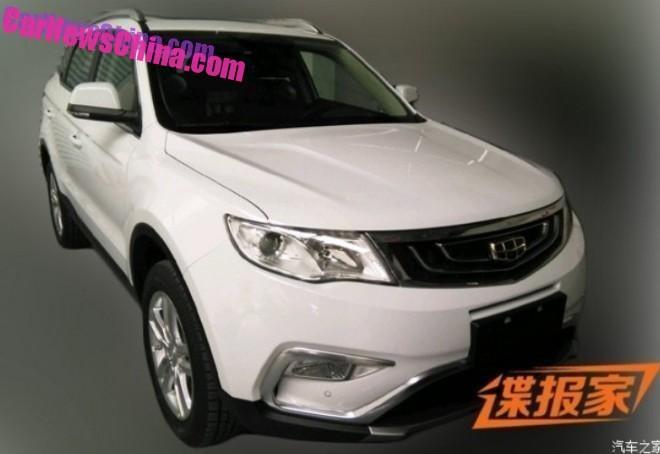 The Geely NL-3 will be launched on the Chinese car market in late Q4, positioned below the Geely Emgrand GX9 Pride SUV. There will be three engines available: a 1.8, a 1.8 turbo, and the aging 2.4 that somehow keeps popping up in every new Geely again.