Spy Shots showing a brand new sub compact SUV for Dongfeng. The vehicle is has the name 'Fengguang' written on the back, indicating Dongfeng is founding yet another sub brand. Up until now the Fengguang name is only used for a series of mini MPV's under the Xiaokan brand.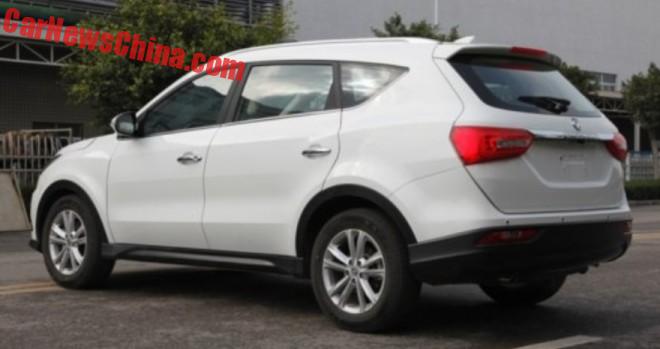 The new SUV has a trendy shape with an almost entirely closed D-pillar, a large rear door, a small spoiler above the rear window, and taillights connected with the fashionable chrome strip. Power is expected to come from a 1.5 liter four-cylinder petrol engine with 116hp and 148nm, mated to a five-speed manual or automatic. Price of this fine vehicle will start somewhere around 100.000 and end around 130.000 yuan.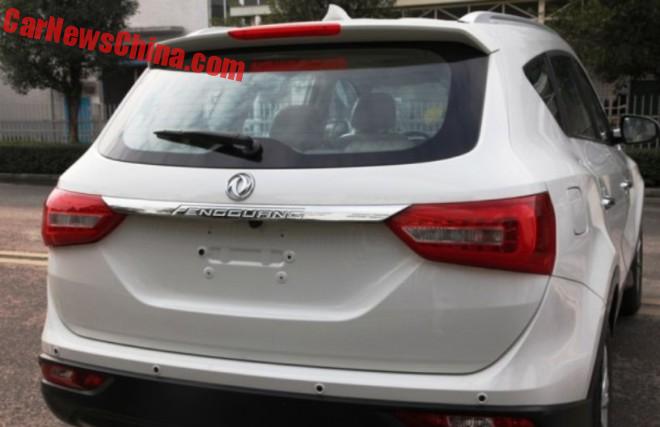 Fengguang name on said chrome strip, topped by the Dongfeng logo. The SUV will likely debut on the Beijing Auto Show in April with a launch on the Chinese market sometime thereafter.