Rolls-Royce is trying to stop its sliding sales in China with yet another special edition, and these specials seems to be getting more absurd every time they launch one. The latest is this long-wheelbase 'Rolls-Royce Ghost Eternal Love', limited to only sixteen cars for a sweet 6.1 million yuan or $930.000.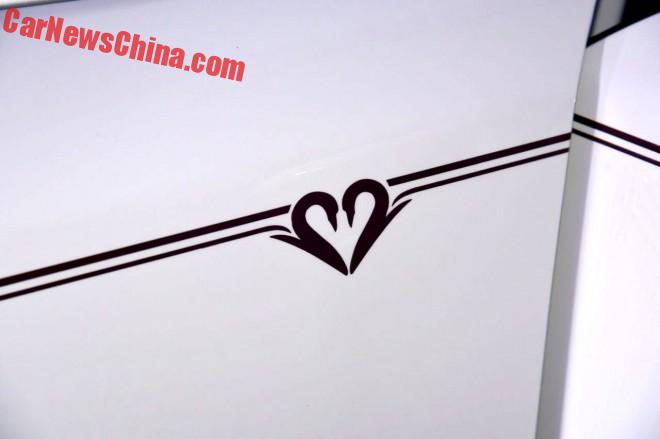 The Eternal Love (永恒之爱) theme is depicted by two swan heads that shape like a heart. It should be noted that neither swans or hearts have anything to do with love in traditional Chinese culture. Is Rolls-Royce here trying to force Western values on poor old China? May that not be true or all hell breaks loose.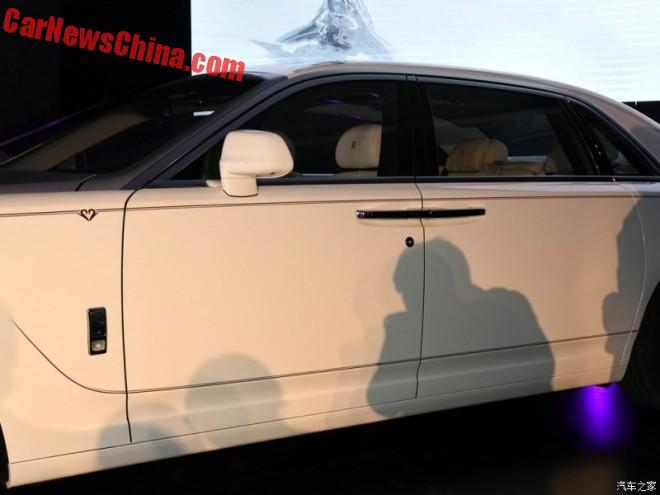 The Eternal Love is painted in 'English White' (that sounds very imperialistic) and fitted with a naked-chrome bonnet. The sides are dressed up with a dark red line, with those hot looking swans, reaching from the front lights to the rears. The grille and alloys are made out of a bespoke type of chrome, only used for the Eternal Love.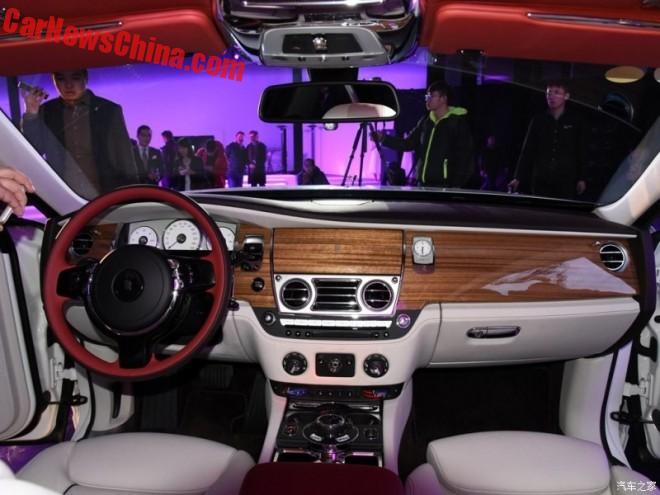 The interior looks like a bordello, fittingly for the car's name. A red steering wheel, a red ceiling, a red center tunnel, white leather seats, and shiploads of wood.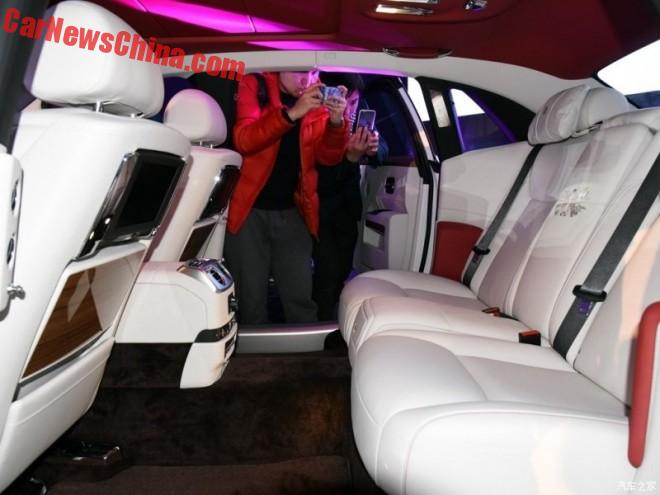 Brown carpets!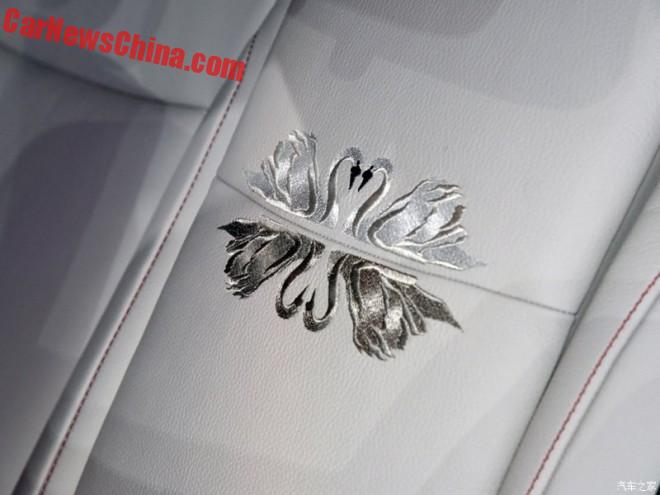 Two more swans between the rear seats. They don't look like the swans on the sides, and they got black faces. Stitching in a kind of brown.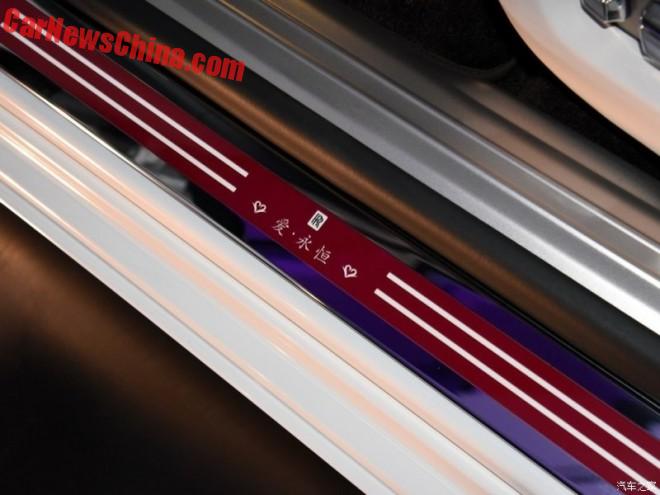 You can put your feet on love. They got the swans again, same as on the sides but in a different color. They write the name in a different way too. This is the normally used name: 永恒之爱, but here it is 爱·永恒, which too means 'eternal love'. It is quite common in China to use various very similar ways to write about good things, like best wishes and such, but here it just seems pretentious and confusing.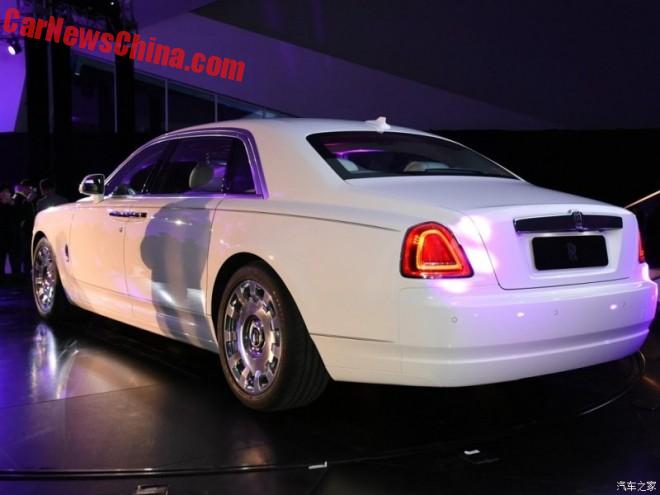 Will she sell? Well. There was a time that no matter what Rolls-Royce brought to China it would be sold within minutes from arriving. That time however is no more. There is a lot of competition out there and Rollers are considered a tad too old fashioned. Price is a problem too, the Eternal Love is idiotically expensive, especially when the standard LWB goes for 'only' 5.11 million, or 780.000 US dollar.
Love won't turn the tide…