We have a big flock of new photos of the ultra hip Zotye E200 for China. The Zotye E200 is new electric car, it debuted last year on the Shanghai Auto Show and will be launched on the Chinese car market next month for about 70.000 yuan. The first examples have arrived at Zotye dealers throughout the country and that is where we found this fine blue over white example.
First a look at the brochure. It says 'E200 Model T', and 'Another Smart'. Well, that is very ambitious, but ambition is good. It also indicates Zotye is planning to sell shiploads of the E200.
The Ford Model T is well-known in China, where many think it was the world's first car, not the first mass-produced car, but the first car. Smart is marketed in China but it is an import brand and thus far too expensive and extremely unpopular. Amazingly, Smart even sells an electric version of the old For Two, which costs an absolutely ridiculous 235.000 yuan or 36.000 USD.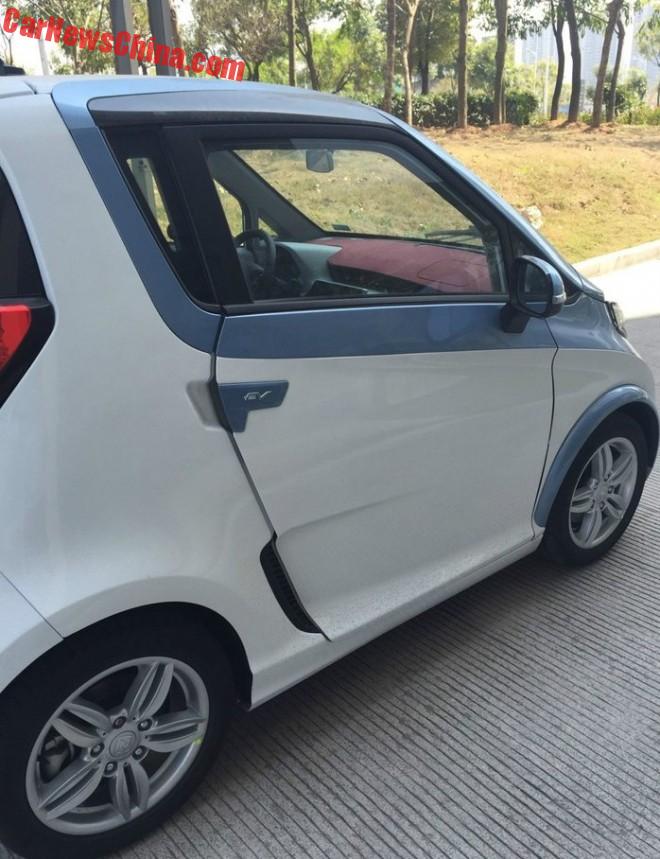 EV badges on the door handles. So you will never forget!
We have more specs and a few changes in the specs we knew so far. The latest numbers come from the brochure seen above, so we guess they should be the right ones.
The electric motor has an output of 80hp and 165nm, it is mated to a 24.5 kWh battery. Top speed is 120 kilometer per hour. Range is 220 kilometer.Charging on 220V takes 8 hours. Fast charging (380V) takes 30 minutes for 80% battery.
Size: 2735/1600/1630, and wheelbase is 1810.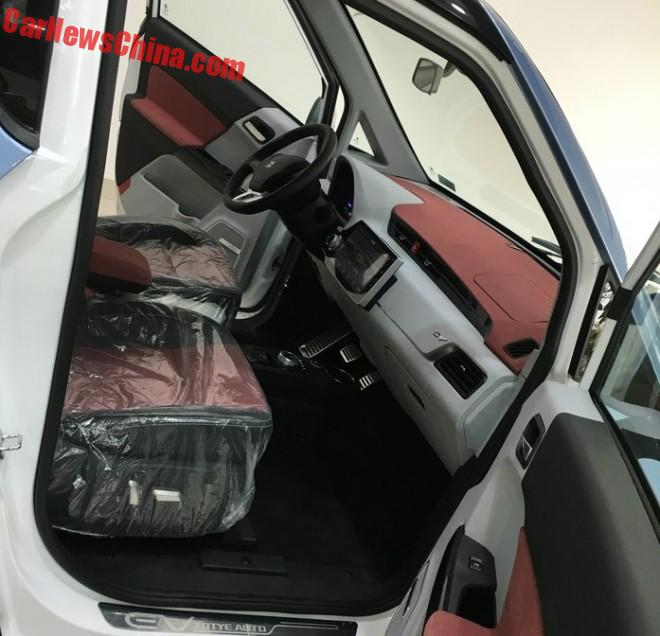 The interior looks absolutely brilliant with funky colors and tech, and, naturally, perforated pedals!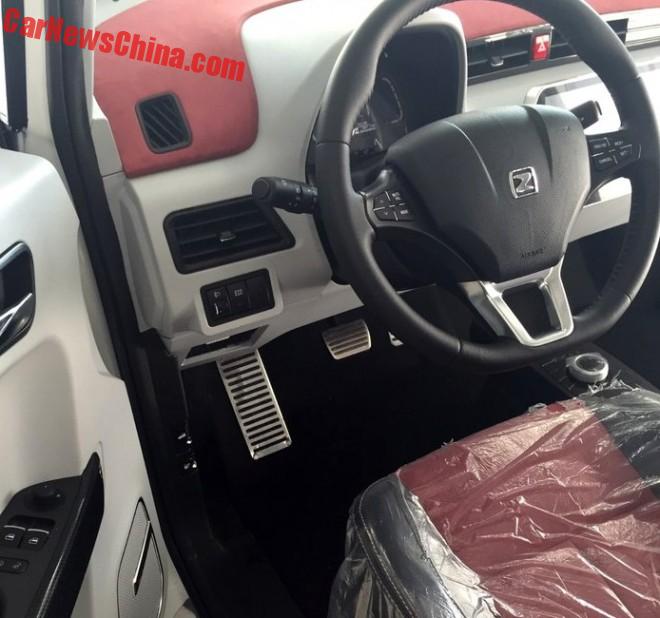 The steering wheel itself however looks a tad too old fashioned, and that is too bad, because it will be the first thing a possible buyer will see when he or  she gets inside.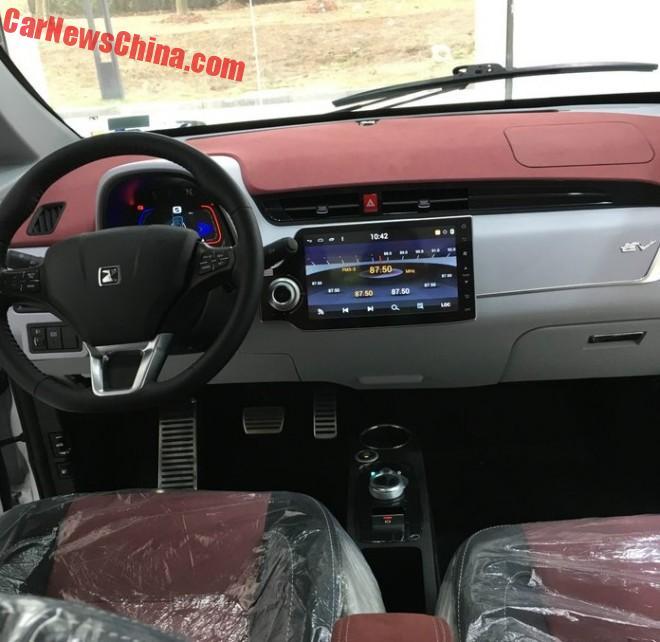 Better switch on those screens for distraction, in the show room and on the road. The main screen is a full ten inch in diameter.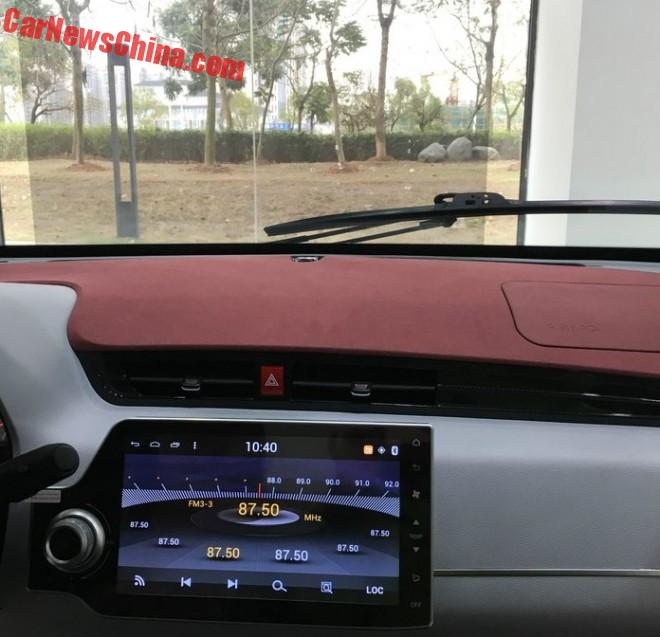 It controls all the infotainment and the vehicle's settings. There are simply zero additional buttons on the dash bar for the warning lights.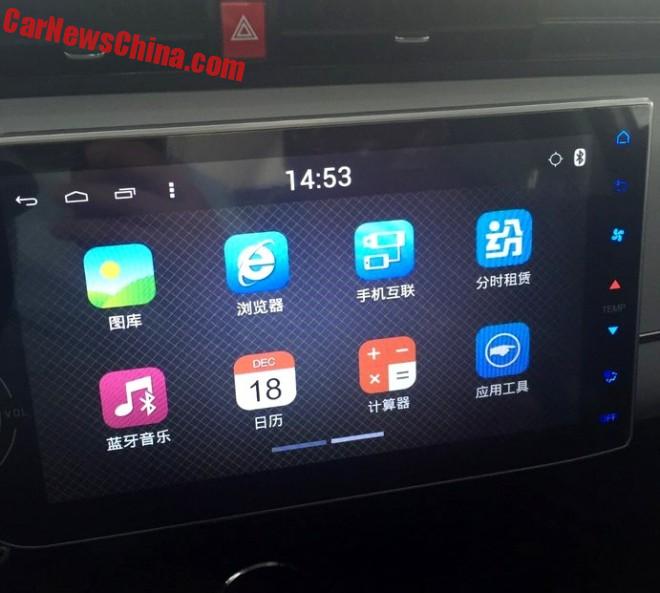 It has Bluetooth, it has WiFi, is has the internet, and music, and telephone, and… a handy calculator.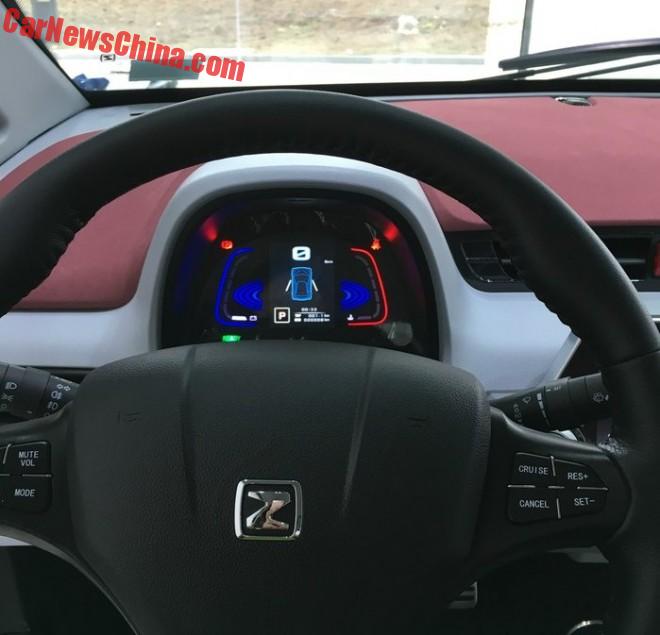 The binnacle is fully digital with trendy red and blue graphics. Steering wheel really needs to be changed, it brings down the whole car.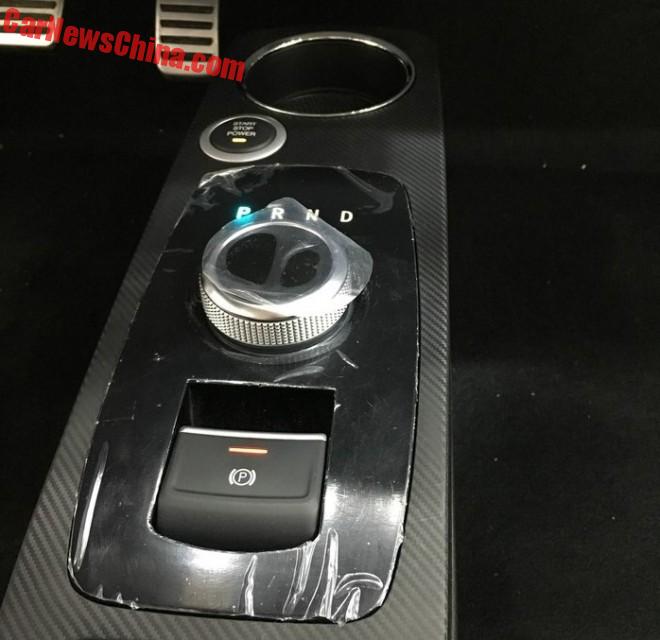 Protective plastics still attached to center console and drive selector. Plastic carbon fiber trim is cool. Start button to the top-left. Single cup holder seems a but out of reach.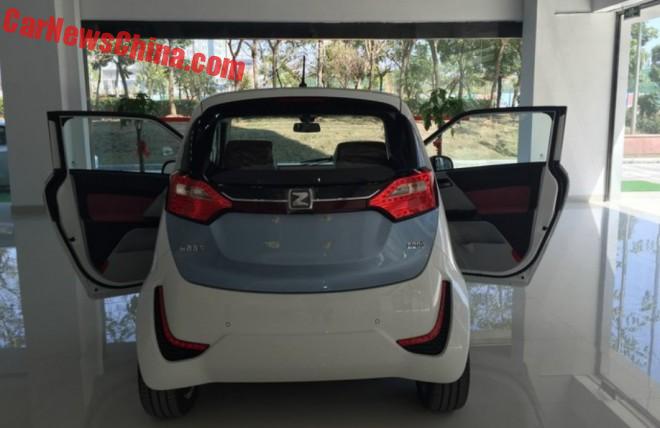 Spread your wings oh little Zotye.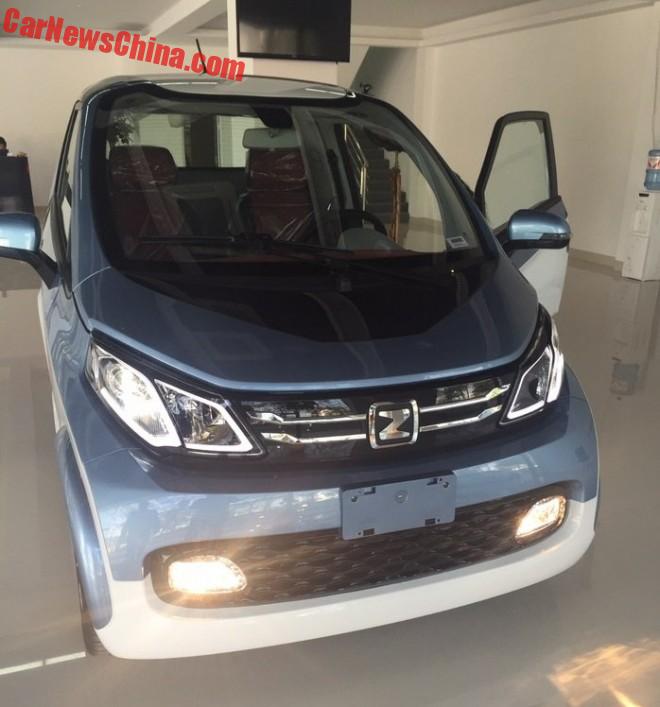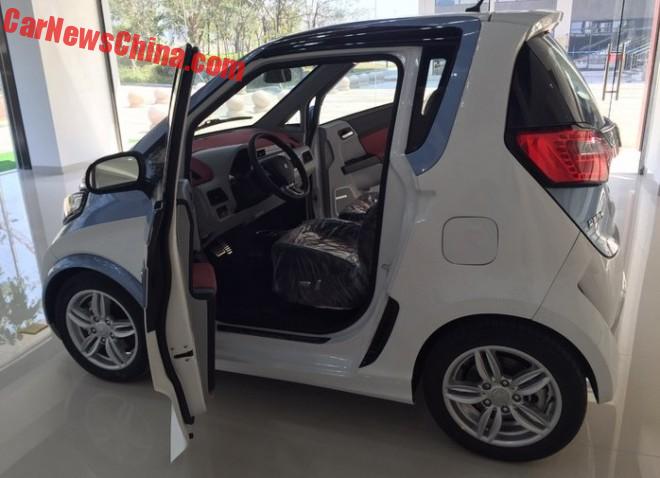 A remarkable good looking vehicle, especially for the infamous Zotye brand, that normally does best when cloning.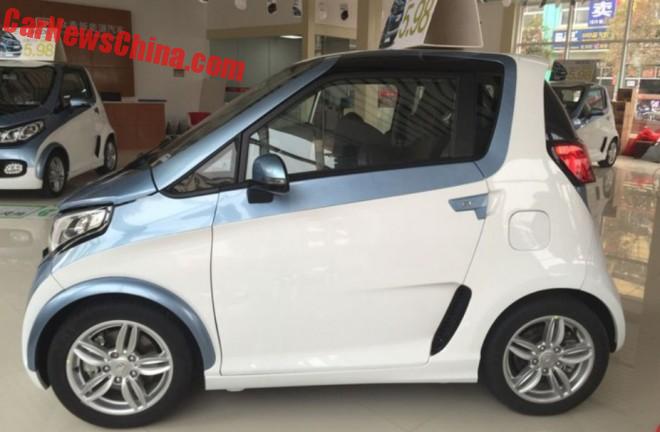 That's only three of them there…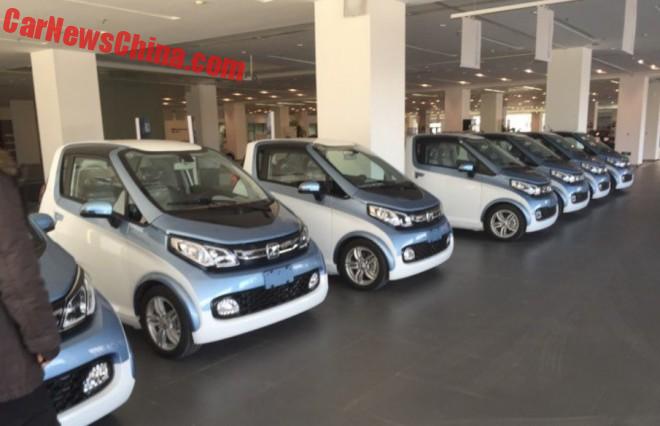 … but there seems enough E200 for everyone. Model T Another Smart.