The Zotye E200 EV has been unveiled on the Shanghai Auto Show in China. The Zotye E200 is a new electric vehicle for the Chinese car market. There is also a four-door version, which we spied the night before the show, but it strangely didn't show up on the show at daytime.
The Zotye E200 EV is powered by an electric motor with an output of 82hp and 170nm, good for an 150 km/h top speed and a range of 220 kilometer. The E200 EV will be launched on the Chinese car market in the second half of the year. Price will start somewhere around 70.000 yuan, including subsidies.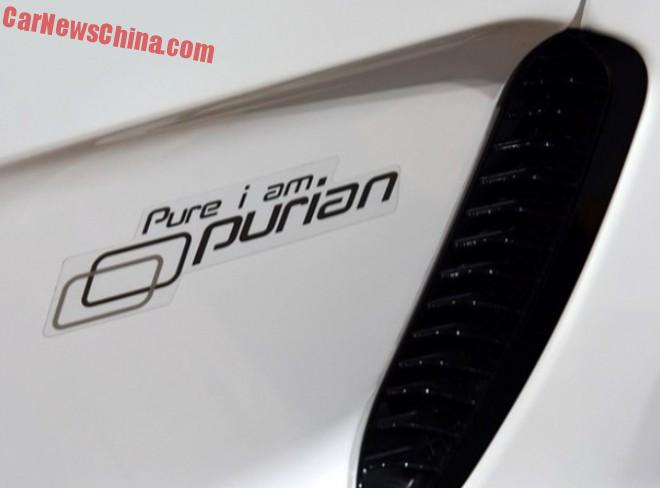 Hmm, what to make of that?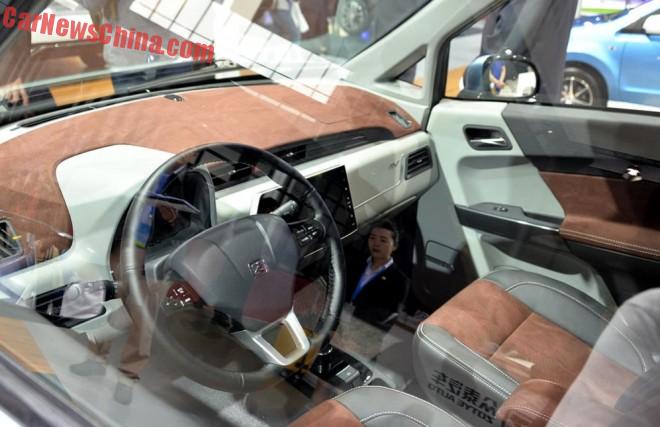 The doors were closed but through the window we can see a reasonable hip interior with orange-gray seats, an orange dash-top, a clean dash with a large screen in the middle, and a small instrument binnacle.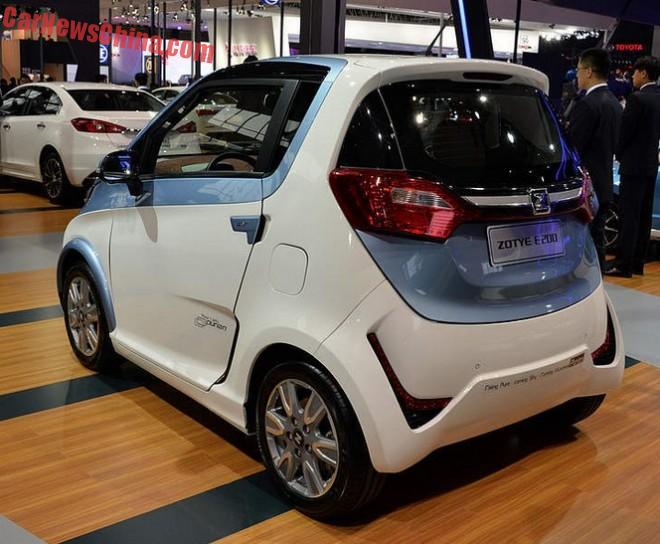 The Zotye E200 is a 'real' electric car, its 80 kilometer per hour top speed allows it on the highway, and buyers can apply for all central and local green-car subsidies.

Hmm, what to make of that?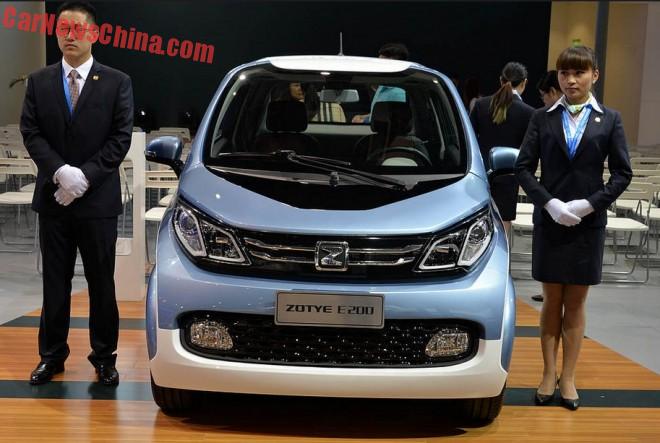 Angry staff wearing kinky white medical latex gloves. Hmm, what to make of that?!?