A heavily personalized interior of a Range Rover Autobiography, Spotted in China in the Lido area in Beijing. The entire interior is in red leather with wood panels and a load of gold colored metal. The details are stunning, the vents for example are in gold. the rim around the touch screen is in gold, and the panel around the main controller on the center tunnel is in gold too. Brilliant work. But best of all is the dragon:
She is located on the center armrest, embroiled in the red leather. The dragon measures some 30 by 20 centimeters, making it a rather large beast. The word 'Autobiography' is embroiled in the seats. This car must have been a lot of work, and it doesn't seem a Chinese job, so we guess it has been done at JLR's SVO division in England, where the wealthy can get everything they dream up.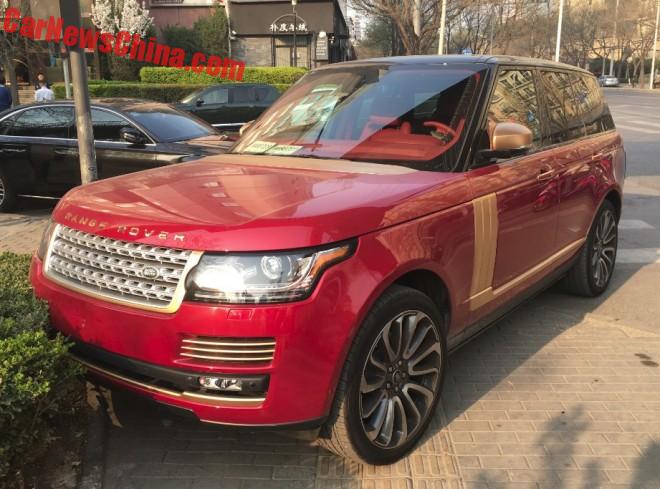 The exterior followed the interior with a mix of red and gold.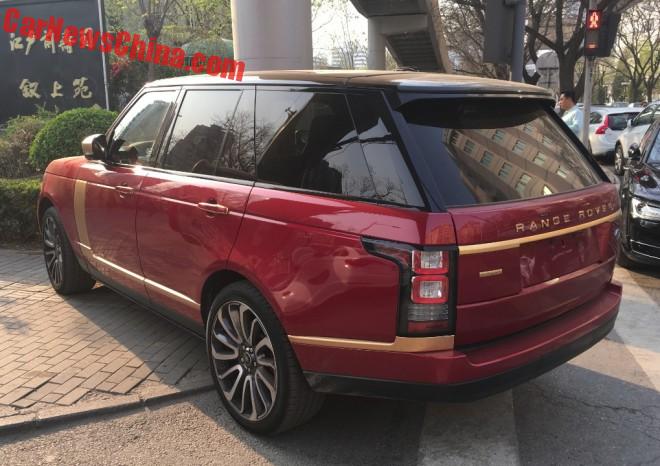 Strip between the lights, Range Rover lettering, and Autobiography badge are all in gold. Only let down are the wheels which are bog standard. They should have been in gold too.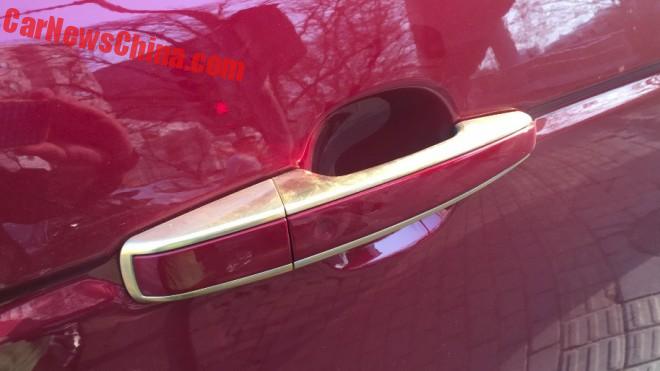 The door handle however is a work of art and almost makes up for the poor wheels. Top and bottom in gold, center in red. Perfect.