This is the brand new Geely Emgrand GS, a sporty crossover hatchback for China, and it has become a rather good looking car. The Emgrand GS will have its public debut on the Beijing Auto Show late this month and launch on the Chinese car market in June. There will be two versions: the GS Sport, the blue car, and…
… the standard car, simply called 'GS'. This indeed solves the confusion about two seemingly different cars that we saw in the spy shots. The main difference is the design of the bumpers, and smaller differences are the outer rim of the grille, darkened headlights on the Sport, red brake claws for the Sport, badges here and there, and the Sport comes with perforated metal pedals whereas the standard car has basic rubber ones.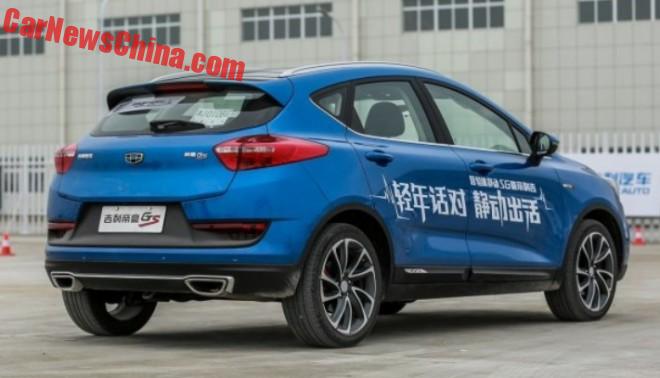 The Sport. Check bumper and exhaust pipes. Compare with…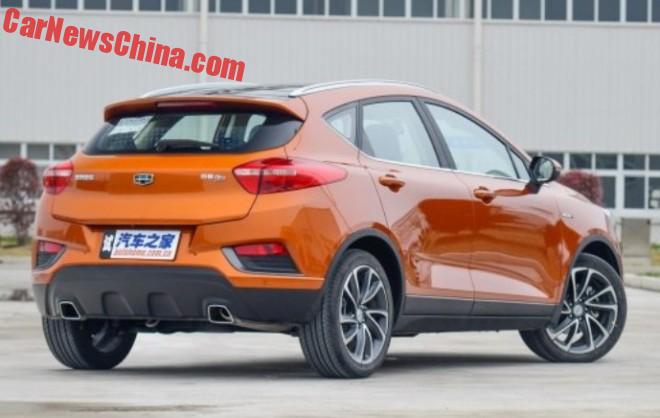 … the standard car.
Sadly the Sport won't get any more power. The GS will come with two engines: a 133hp 1.3 turbo and a 1.8 with a yet unknown output. The 1.3 turbo will be mated to a six-speed DCT, the 1.8 to a six-speed manual or a six-speed automatic. Price for all this pretty will start around 80.000 yuan and end around 120.000 yuan.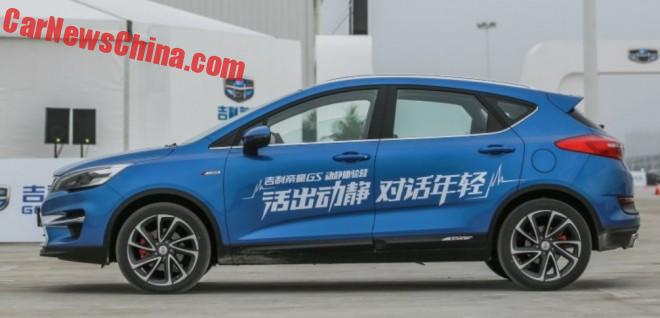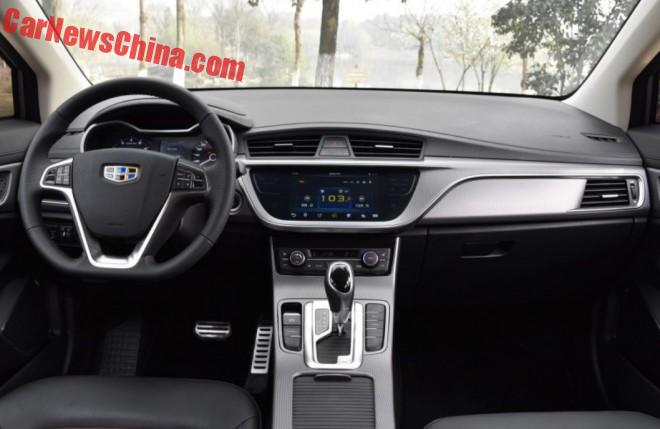 A fine looking interior with techy materials and leather seats. This is the Sport with the perforated pedals and a flat bottomed steering wheel.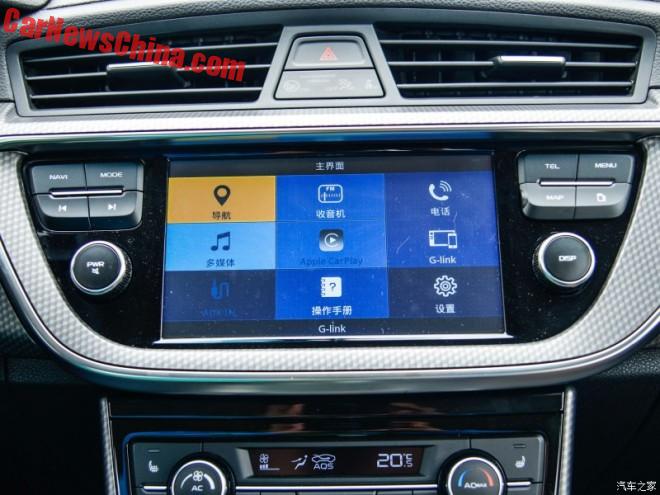 Eight-inch touch screen with a lot of buttons around it. The infotainment system is equipped with Apple CarPlay and Geely's own G-link connectivity app. The system does not appear to have Baidu CarPlay, Bluetooth, or WiFi.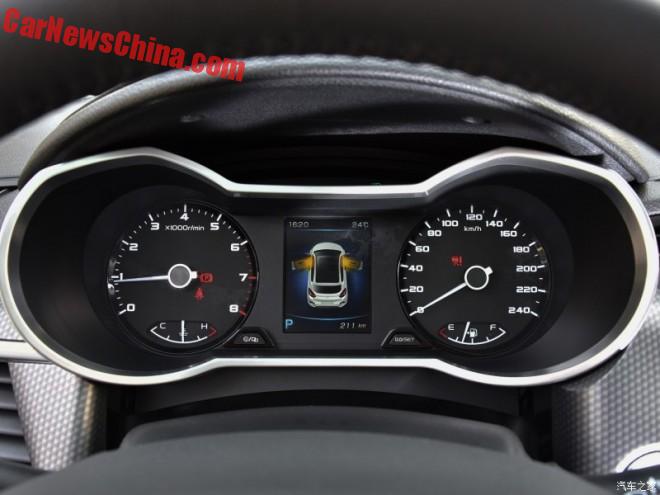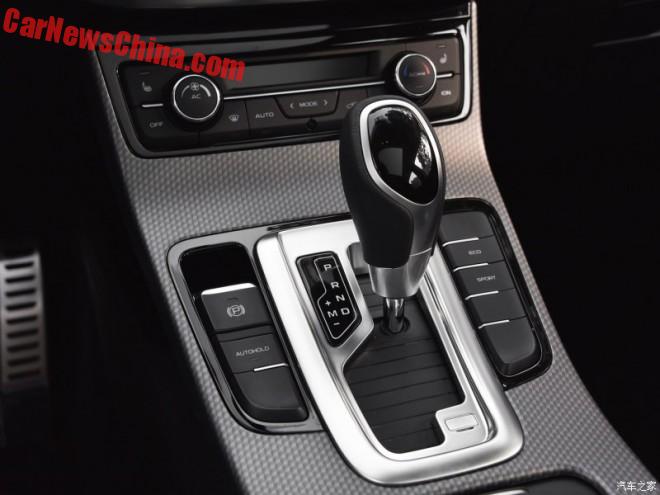 The gear lever in a carbon panel and with a shiny black knob. Buttons for the parking brake, autohold, eco, and sport. That leaves three buttons without an apparent use.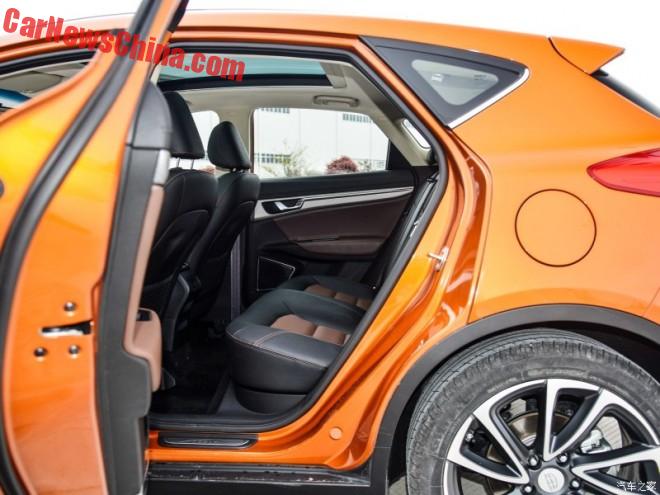 The base GS with two-tone seats.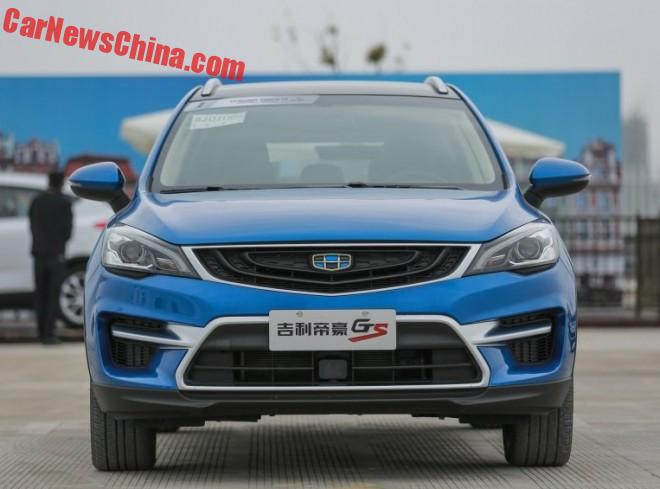 The grille with the inner bars in black, making them rather pointless.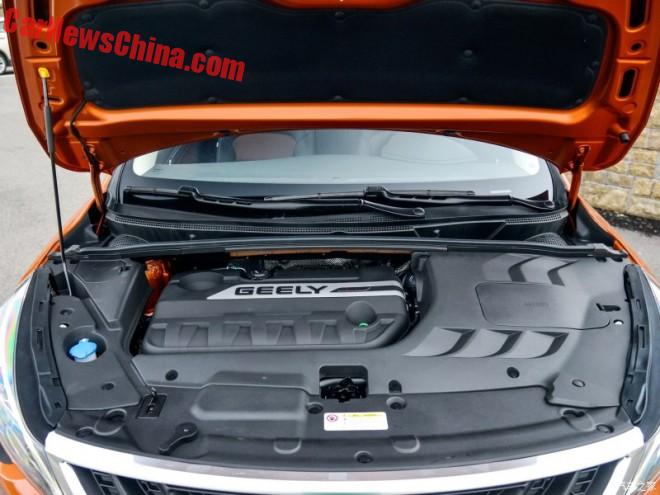 A neatly covered engine bay.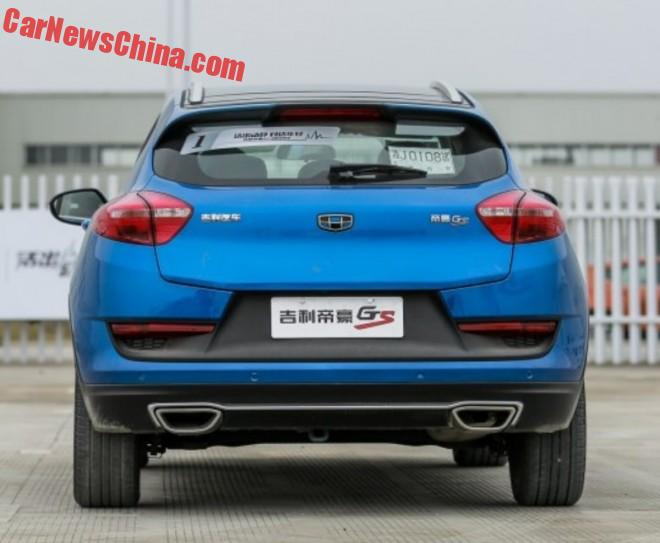 The rear of the Sport. The left pipe is fake, the right pipe is real. Otherwise, a fine looking ass.
script async src="//pagead2.googlesyndication.com/pagead/js/adsbygoogle.js">