New Spy Shots of the Lifan X80 SUV, the new big-barge flagship of the Lifan brand. The Lifan X80 will debut on Monday on the Beijing Auto Show and launch on the Chinese car market in July. Price will start around 100.000 yuan and end around 130.000 yuan.
Design is inspired a tad too much by the Toyota Highlander, especially up front. The rear end is more original with a small third-side window a pronounced crease from the rear-door handle to the rear light.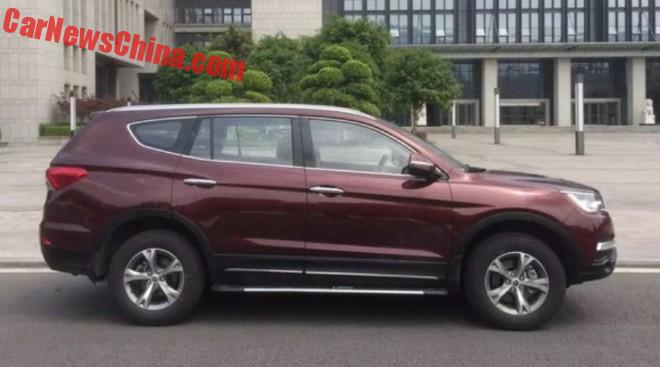 Lifan has released new numbers on the exact size of the X80 and they differ a bit more than a bit from the previously released numbers.
New numbers: 4820/1930/1760, wheelbase 2790.
Old numbers: 4870/1932/1746, and wheelbase 2850.
More interestingly, the size of the Highlander: 4855/1925/1720, and wheelbase is… 2790!
New news again on the engines: the Lifan X80 will be available with two: a Mitsubishi-sourced Sirius 4G64 2.4 liter four-cylinder with about 165hp, and a self-developed 2.0 turbo with a yet unknown output. Last month we heard about a new 1.8 turbo, but the status of that engine is now unclear.
Transmission is a six-speed manual or a six-speed automatic, sending horses to all four wheels.
The 2.4 liter Mitsubishi Sirius engine is still going strong in China, it is manufactured by the, deep breath… 'Shenyang Aerospace Mitsubishi Motors Engine Manufacturing Corporation'. It powers a great many Chinese SUV's, MPV's, pickup trucks, and cheap-ass big sedans such as the Lifan 820.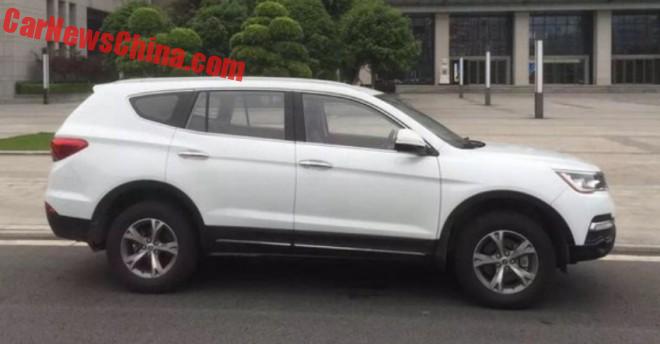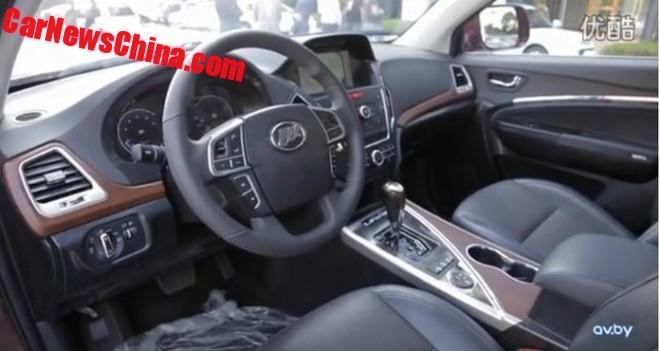 It all looks surprisingly solid for a Lifan. Center tunnel looks good, with wood and alu, a kinky gearknob for the automatic box, and two cup holders with a chrome rim around them.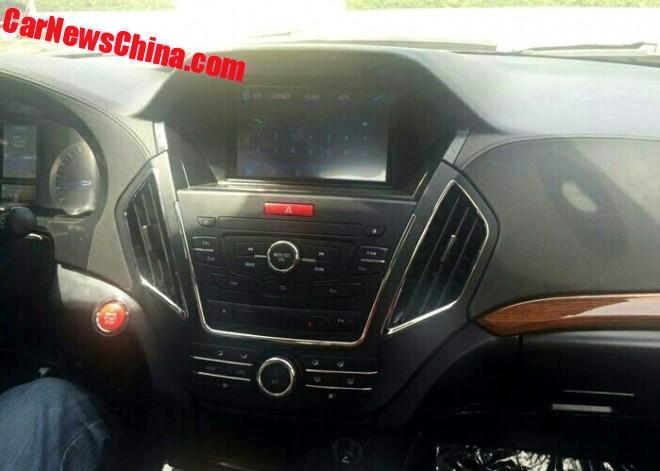 Touch screen is small and sits deep inside the dash, making it hard to reach and use. The zillions of buttons below it, and the ones on the wheel, indicate the touch screen doesn't control very much.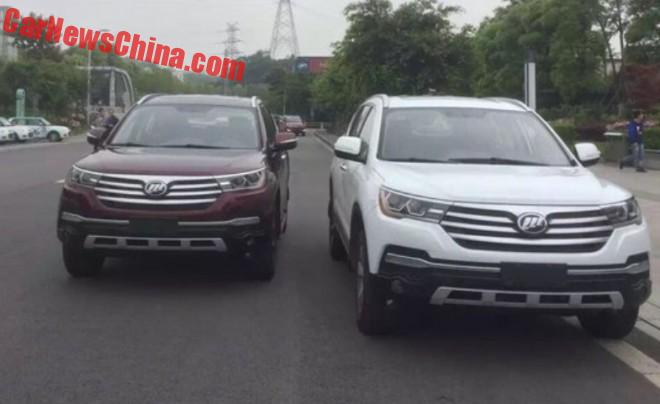 Wheels are too small and far too narrow, leaving too much empty space in the arches.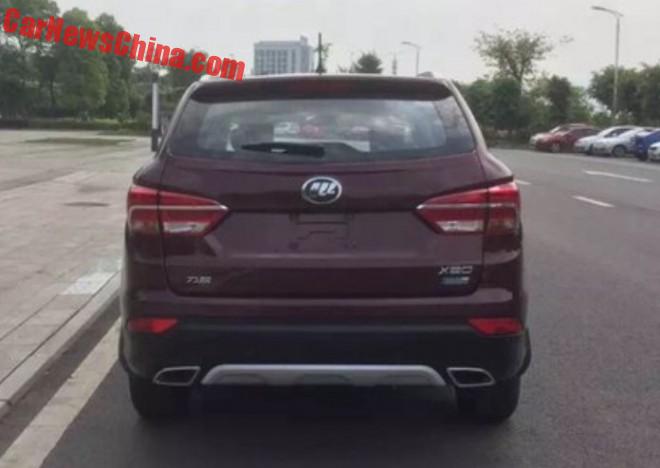 Skid pad flanked by the exhaust pipe tips.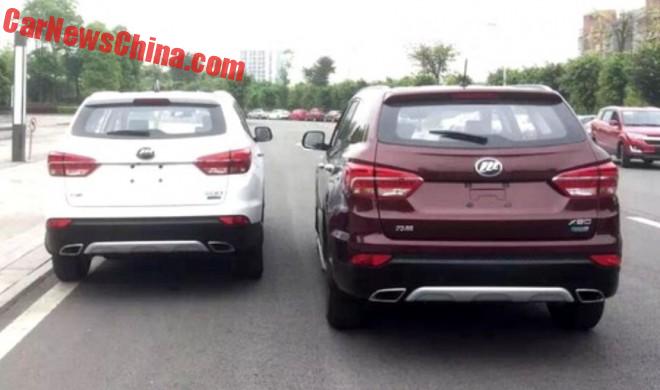 White or white red..? We will go to the Lifan booth on Monday on the Beijing Auto Show to find out once and for all what they are up to with those engines!