A beige black Volvo V70 XC Cross Country, Spotted in China in the Liangmahe area in Beijing. The good old 'Vo was in super shape; completely original, with period alloys, without any rust or bust, and painted in beige brown. The XC was the crossover variant of the V70 wagon, fitted with big black bumpers and wheel arches.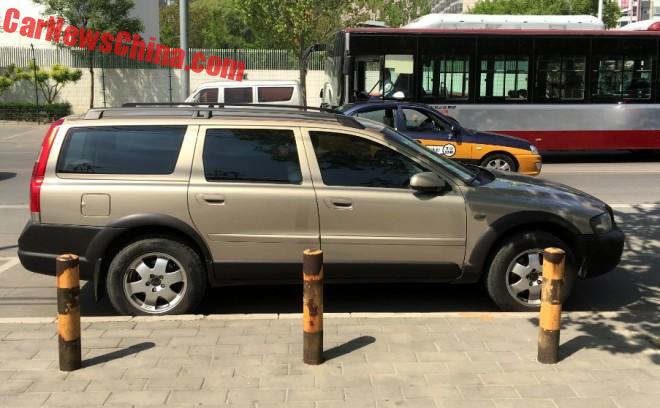 More cross goodies include the mud flaps, the roof rails, and the rear window that is made visually smaller by adding a body-colored piece of plastic behind the D-pillar and on the lower side of the window.
The second generation Volvo V70 was made from 2000 until 2007. The V70 XC is rather rare. It was only built from 2002 until 2003 when it was replaced by a facelifted version which was renamed to Volvo XC70. The V70 XC was never officially sold in China, so seeing one on the roads of the capital is a real pleasure.
There were only two engines available: a 210hp 2.5 liter five-cylinder turbocharged petrol, and a 163hp 2.4 liter five-cylinder turbocharged diesel, both mated to a 5-speed manual or 5-speed automatic, sending horses to all four wheels. This Beijing car has the petrol engine and the automatic.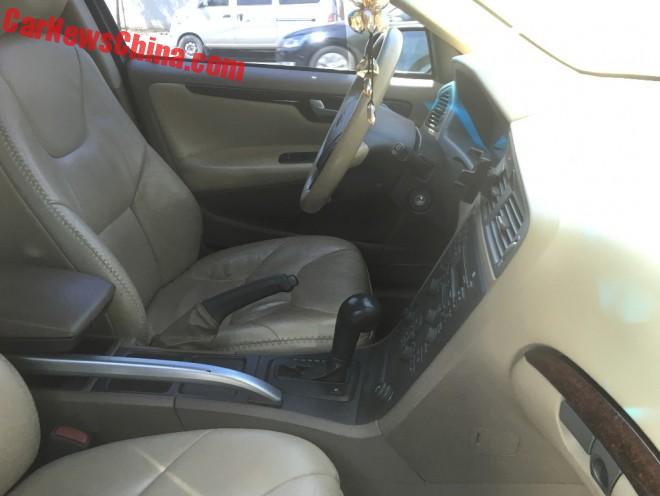 The interior is in good shape but in need of a good cleanup. Wood is good, and the shiny 'off road' handlebar is great. Radio-cassette player is original.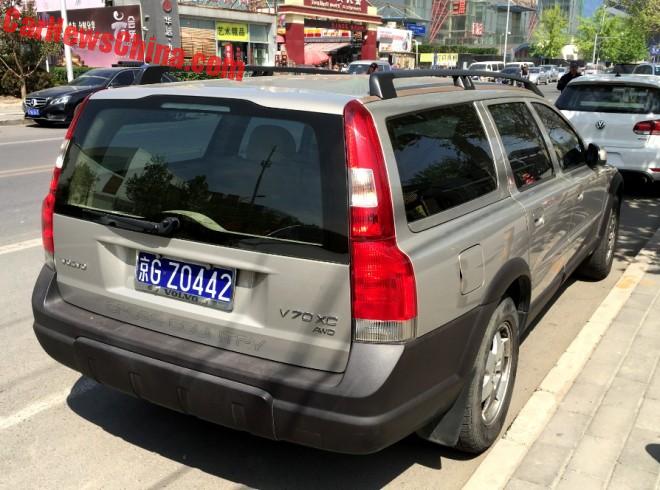 Big black bumper, black frame around the rear window, and the typical tall rear lights.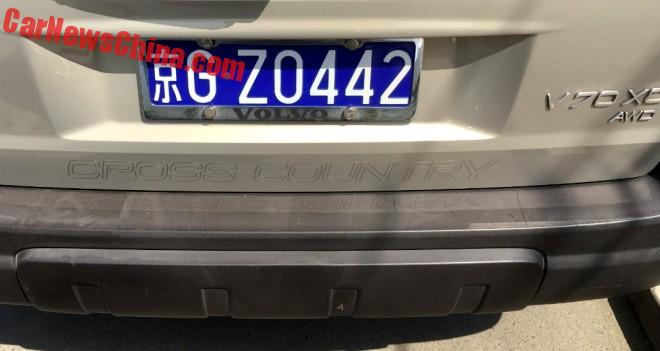 The Cross Country decal below the license plate. V70 XC AWD badgery on the right.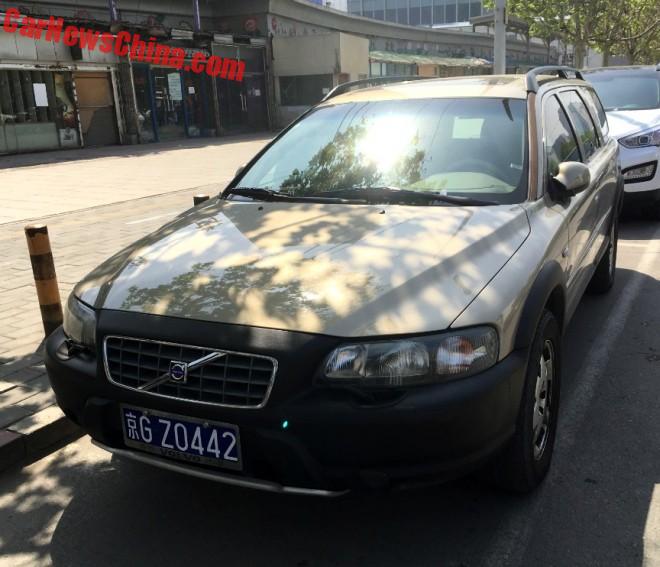 A beautiful Swede in a beautiful city, may she ride a many miles more, on the road and cross country.