A very sleek Nissan Maxima sedan, Spotted in China in the 798 Art District in Beijing. The good Nissan indeed is a work of art, its simple and elegant lines looking ultra fresh today. The Max' was in dire need of a wash and a wax but otherwise in a fine shape, no rust or rot and completely original.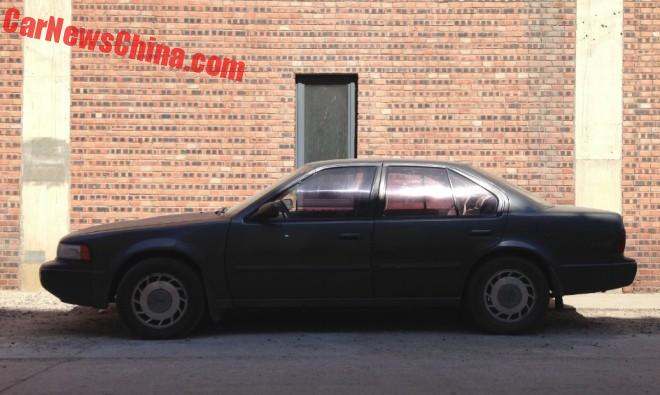 The third generation 'J30' Nissan Maxima was manufactured from 1988 until 1994 with a facelift in 1991. This Beijing car is a pre-facelift example. When I was young the Maxima caused quite a stir when it was launched in Holland, looking almost space-age compared with the European competition of the time.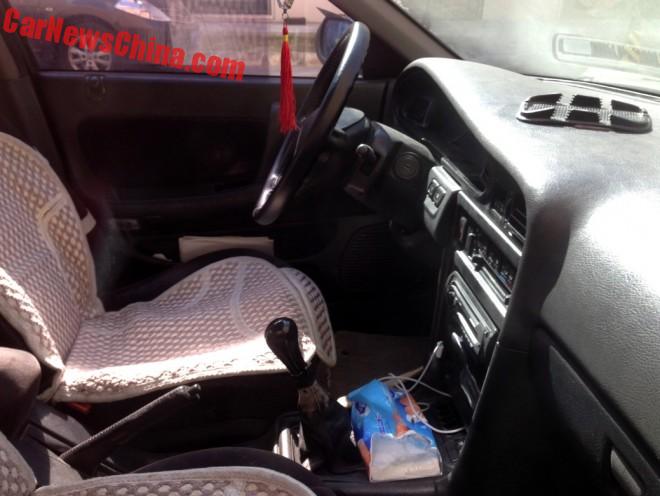 The interior is in a good shape too. Sadly, the radio-CD player is an after market example, replacing the original radio-cassette player. Seat covers are a typical Chinese thingy, fitted to protect the underlying seats. But what use are these seats if you cannot sit on them..?
The pre-facelift Nissan Maxima was powered by a VG30E 3.0 V6 engine, good for 160 horsepower. Transmission was a five-speed manual, like in this car, or a four-speed automatic, sending horses to the front wheels.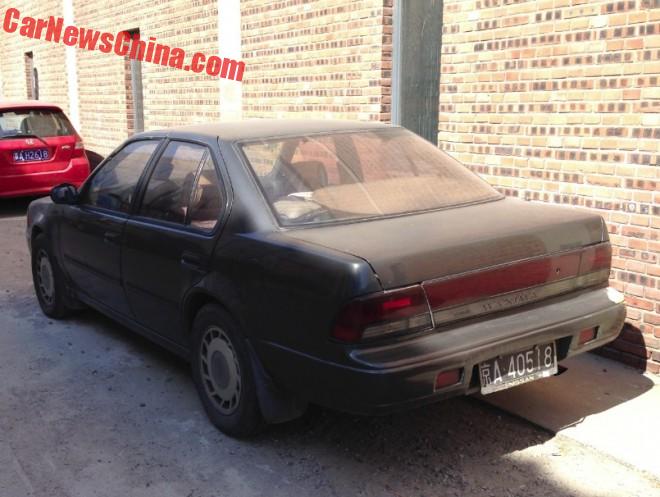 The Nissan Maxima was not officially sold in China. This car has black license plates.
Black plates were issued to foreign owned companies from the 1980's to the early 00's. These companies could buy a car locally, and they were also allowed to import their own cars.
In the old days black-plated cars had some privileges comparable to diplomatic cars; no police officer would dare to stop them and they could basically park wherever they wanted without fear of a fine.
Nowadays, a black-plated car is counted just like all the others. The government does not issue new black plates anymore but those who have one can keep it until eternity.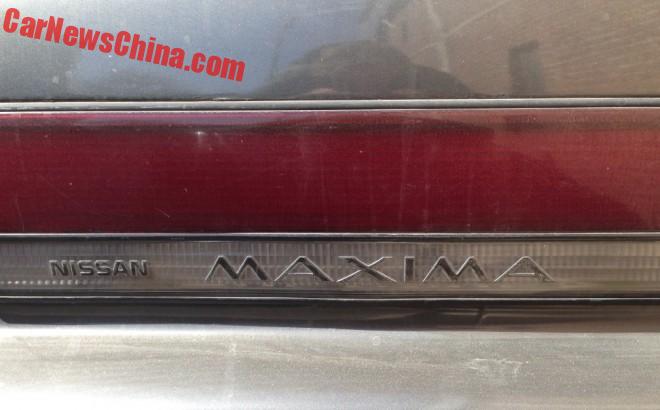 The trendy Nissan Maxima, MAXIMA, light ornament at the rear.