Dongfeng-Nissan, the joint venture between Nissan and Dongfeng, has announced a price reduction of 60,000 RMB (about 8,700 USD) for its Nissan Ariya EV in China. The starting price of the Ariya has been reduced to 224,800 RMB (about 32,700 USD), a 21% decrease. The move comes just a week after Toyota announced a price reduction for its bZ4X EV in China and amid a flurry of similar price cuts by automakers following Tesla's price reduction earlier this month.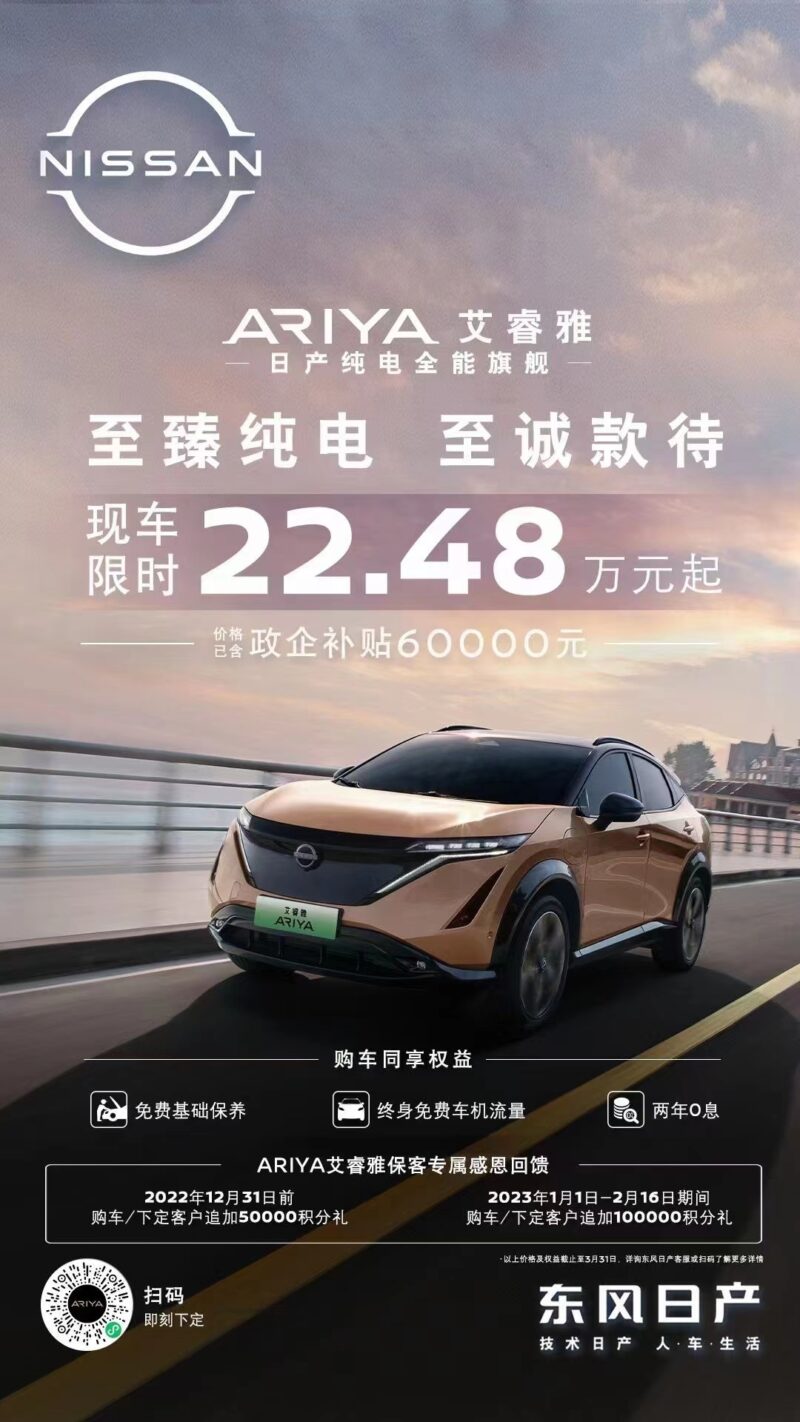 The Nissan Ariya is a five-seat pure electric SUV with a wheelbase of 2775mm and a length, width, and height of 4603/1900/1658mm. It comes in two versions, front-wheel drive and four-wheel drive, with four different configurations. Ariya carries a 90 kWh NMC battery. The price range for the Ariya is 224,800RMB (about 32,700 USD) to 282,800RMB (about 41,100 USD). The lowest configuration features a 242 hp motor, 300 Nm torque, and a CLTC endurance of 623 km. In contrast, the highest configuration has two 217 horsepower motors with a total torque of 600 Nm and a CLTC endurance of 559 km.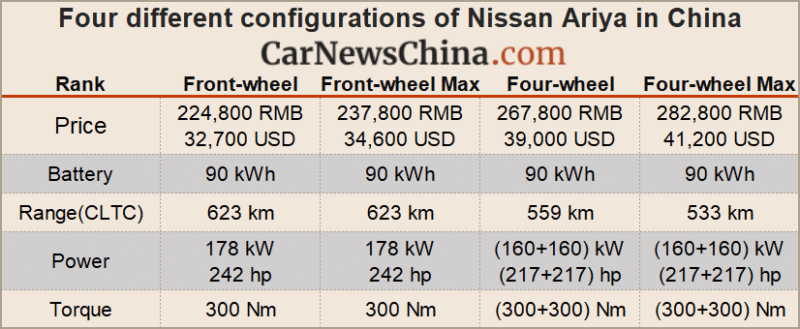 Nissan launched the Ariya EV in China in October 2022, and it is the only Nissan EV sold in the Chinese market. As of the end of January 2023, Ariya has sold 1,272 vehicles, accounting for about 0.08% of the EV market in China during the same period. In the recent quarter, 0.6% of Nissan's vehicles sold in China were pure EVs, while the industry average was 21 out of 100 vehicles were pure EVs.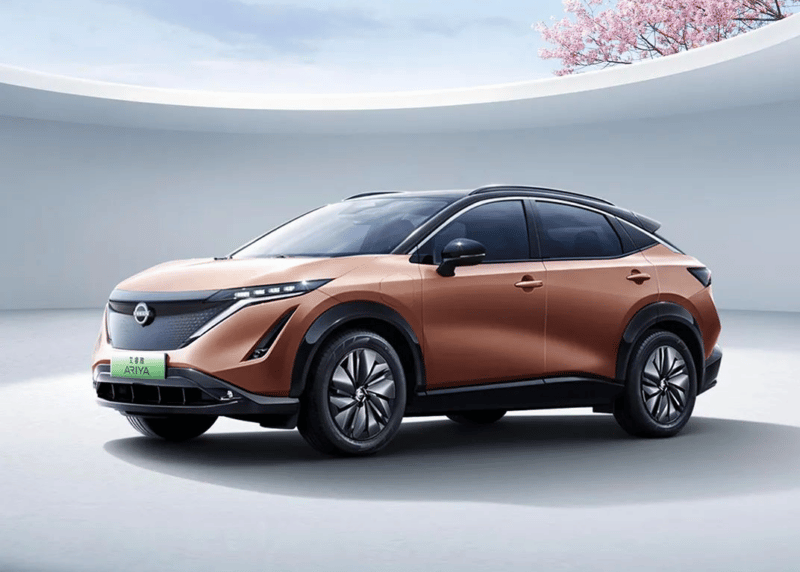 Dongfeng-Nissan's cumulative sales for 2022 were 902,000 vehicles, a year-on-year decline of 21.4%. Nissan brand sales, the main revenue source, dropped 23.6% to 80,000 vehicles, while the Venucia brand saw an 8.8% year-on-year increase to 96,000 vehicles. The Infiniti brand had an annual sales figure of only 6,391 vehicles.
Related articles: Toyota China: bZ4X EV dropped 4,300 USD, starting at 24,800 USD
Source: Dongfeng-Nissan